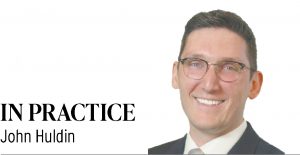 Consider this scenario: A developer acquires an 1800s brick building in an up-and-coming neighborhood to convert into luxury loft condos. A few weeks after the sale closes, the developer receives a notice letter from the United States Environmental Protection Agency. It turns out that the building was once a machine shop and plating operation, and there are substantial environmental impacts to the soil and groundwater beneath the building. In that letter, EPA demands that the developer delineate and address that historical contamination and informs the developer that it is on the hook for all historical contamination at the site.
Does this sound absurd? While it might shock the conscience, this is a very real, and all too common, scenario, which could mean millions of dollars in liabilities for parties that purchase real estate without first engaging in proper environmental due diligence. Risks like these permeate every aspect of any transaction involving real estate. This is especially true when the property in question has a legacy of historical industrial use. Often these sites — for better or worse — face the stigma of being undesirable and risky, but there are ways to significantly mitigate this risk.
In many respects, the perception of risk is valid. The Comprehensive Environmental Response, Compensation, and Liability Act (or CERCLA, 42 U.S.C. 9601) — often known as Superfund — has created harsh penalties for parties that own and operate sites with historical contamination. Under CERCLA, generally speaking, current owners along with owners and operators at the time of a "disposal" are faced with joint and several liability relating to any and all contamination at their sites. This has rightly caused many to pause before — or in many cases forgo — acquiring sites that may be environmentally impacted.
But the federal government has enacted a number of statutes and regulations that allow otherwise potentially responsible parties to mitigate those risks. The principal tool is the bona fide prospective purchaser defense. A BFPP — subject to continuing obligations — is able to eliminate many of the risks of incurring federal and state liability related to environmental impacts. (Indiana has adopted the BFPP defense, but some states have not done so in part or in its entirety.) To qualify as a BFPP, a purchaser must satisfy eight criteria, including three "threshold requirements" and five "continuing obligations." Among the most important threshold requirements is the preacquisition duty that the purchaser "made all appropriate inquiries into the previous ownership and uses of the facility in accordance with generally accepted good commercial and customary standards and practices" — better known as the "all appropriate inquiry" requirement.
On its face, the all appropriate inquiry requirement means conducting a Phase I environmental site assessment, which is a backward-looking analysis of a given property. However, through various modifications to the applicable regulations, EPA has continued to augment what constitutes an all appropriate inquiry. In its most recent rulemaking in conjunction with ASTM International, EPA has again modified the standards for satisfying the "all appropriate inquiry" requirement of the BFPP through ASTM E1527-21, which went into effect on Feb. 13.
EPA and ASTM have used E1527-21 as an opportunity to clarify a number of definitions that apply to a Phase I. These include modifications as to what constitutes a recognized environmental condition (commonly called a "REC") and differentiating RECs from "Historical RECs" and "Controlled RECs." These terms refer to the historical and active environmental releases affecting a given site and form the foundation of assessing and addressing the risks associated with a given property.
ASTM and EPA have also added new requirements for a Phase I to meet compliance with the all appropriate inquiry requirements. The first of these new requirements is that, at a minimum, four historical sources must be reviewed as part of the Phase I evaluation: (1) historical aerial photographs, (2) historical city directories, (3) historical topographic maps, and (4) historical fire insurance maps (frequently referred to as Sanborn maps). If one of these sources is unavailable and cannot be reviewed, there must be a statement as to why that resource is unavailable.
The new standard further requires that all Phase I reports include photographs and a property map illustrating the boundaries of the property. The photographs are now supposed to include major site features and locations on the property that are considered RECs and de minimis conditions.
E1527-21 also provides greater clarity to the all appropriate inquiry requirements. The new standard requires that the user provide land title records that describe any environmental liens or activity/use limitations. The search for liens must include the search of land title records for the subject property back to 1980. The standard further clarifies that if the property use was industrial, manufacturing and now retail, the review of additional resources may be needed — including building department records, property tax files, interviews and zoning — if they are readily ascertainable and the environmental professional believes they are likely to be useful. E1527-21 also clarifies that the time periods for the validity of a Phase I begins with the date upon which the first of each components were completed — not the date the consultant issues its report.
Helpfully, EPA and ASTM clarify how to address emerging contaminants, such as PFAS. The new standard provides that until an emerging contaminant is regulated as a federal CERCLA hazardous substance, such substances are not required to be included in the scope of an ASTM E1527-21 Phase I. This means emerging contaminants are not required to be included in the scope of a Phase I until they are listed as a hazardous substance. As with the past Phase I, the new E1527-21 Standard may include emerging contaminants as a "non-scope consideration" if the user of the Phase I wishes.
Each of these modifications provide additional information to allow a would-be purchaser to make a fully informed decision about the risks associated with a given site. In this way, ASTM E1527-21 gives the prospective purchaser greater certainty that when it conducts proper due diligence that includes an ASTM E527-21 compliant Phase I, it has the tools to evaluate and control environmental risks.•
__________
John Huldin is an attorney in Taft's environmental practice group. Reach him at [email protected] Opinions expressed are those of the author.
Please enable JavaScript to view this content.