Ice Miller has launched a new scholarship program focused on giving minority law students financial support and legal experience — an initiative the law firm's attorneys say represents the next step in the effort to increase the diversity of the legal profession.
The Racial Justice Fellowship Program will give two annually selected law students experience working in the national firm of Ice Miller along with professional coaching and the opportunity to join in the projects undertaken by the firm's Racial Justice Task Force. Ideal recipients, according to the firm, will be eager, have a passion for racial justice issues and an interest in working in big law as well as a geographical connection to one of Ice Miller's seven offices.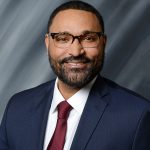 "We really want to groom and create a good lawyer. We would love for them to end up coming to Ice Miller one day," said Matthew Miller, partner in Ice Miller's Chicago and Columbus, Ohio, offices and chair of the Racial Justice Task Force. "So this is not just an opportunity for them to come in and check the box for a summer program for a year and that's it. The idea is for us to utilize our coaching and the scholarship in our summer program to really help develop the skills of this young law student and future attorney to be part of our Ice Miller family."
Already, the new program welcomed its first student in the fall of 2021: Joshua Duffey-Cooper, a first-year J.D. candidate at Howard University School of Law from Columbus. Future recipients will begin the program as summer associates after their first year of law school. After the summer, they will continue with the firm as a clerk and, if they accept the offer to be an associate for their second summer, will be eligible to receive a $10,000 scholarship.
Wrapping around the work experience will be professional coaching to help the students determine their goals and how to accomplish them. Also, they will be able to help with the wide range of endeavors on which the Racial Justice Task Force is working.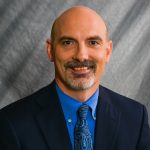 "Our experience is that a lot of law firms have (diversity, equity and inclusion) programs that are looking to attract qualified candidates to their firm. We have those programs, too," said Michael Tooley, partner in Ice Miller's Indianapolis office and member of the Racial Justice Task Force. "But we believe fundamentally as a Racial Justice Task Force that we should be trying to increase the supply — not just fighting with other law firms over people already in the pipeline but helping remove barriers to African American aspiring law students so that they can go to law school and make it successfully through law school. So that's what our program is really intended to supplement, (the diversity, equity and inclusion) efforts."
The Racial Justice Task Force was created in May 2020 in wake of the murder of George Floyd when, according to Miller, the law firm asked what it could do to help its communities. Ice Miller is now partnering with local organizations on different activities as well as offering pro bono representation, participating in legal clinics, conducting training programs for corporate partners and clients, and advising on public policy.
Inspiration for the Racial Justice Fellowship came from a church service. Tooley explained that one Sunday while attending Traders Point Christian Church, he heard a sermon by Kenny Hart, a pastor at The Gathering Harlem, a church in New York that bills itself as being for the unchurched.
Hart asked the Indiana congregation who is flourishing because they have power and influence. The message resonated with Tooley, and he carried it back to the Racial Justice Task Force.
This led to the idea of addressing some of the obstacles minority students face in getting to law school and establishing legal careers. Tooley underscored the benefit of a diverse profession by pointing to a medical study that documented African American babies having better health and survival rates when their doctors were also African Americans.
"I thought, if that's true for newborn babies, why wouldn't that be true for the practice of law?" Tooley said. "So while we've got a racially diverse, in terms of every way imaginable, Racial Justice Task Force, I have to believe that people who have experienced racial injustice firsthand are going to have a perspective on it that I don't. And if we can remove the barriers so that they can join us in doing the work, so much more the better. That will multiply our efforts."
Please enable JavaScript to view this content.