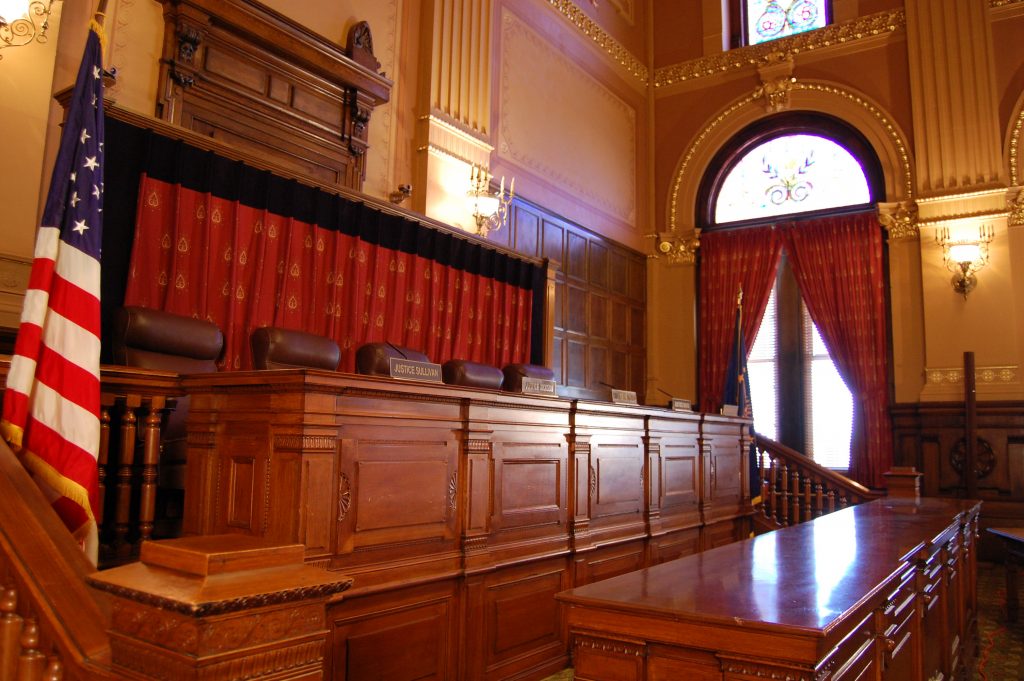 The Indiana Supreme Court will hear oral arguments in three cases next week, including one in which a man charged with cocaine possession and other felonies convinced an appellate panel that evidence stemming from a traffic stop should be suppressed.
In that case — Avis Deforest White v. State of Indiana, 23S-CR-00070 — an officer submitted an inquiry to the Bureau of Motor Vehicles regarding a car's registration in October 2020.
The BMV record screen showed the registration status was "inactive," but it also showed that the expiration date for the license number was Dec. 7, 2020.
On the basis of the "inactive" registration status, the officer initiated a traffic stop of the car, driven by Avis White.
As a result of the traffic stop, the state charged White with Level 4 felony possession of cocaine; Level 6 felony theft of a firearm; Level 6 felony obstruction of justice; Class A misdemeanor driving while suspended; Class B misdemeanor possession of marijuana; and an infraction relating to the car's registration.
The Hendricks Superior Court denied White's motion to suppress, but a split Court of Appeals of Indiana panel reversed, finding the officer conflated the word "inactive" with "expired."
In S.D. v. G.D., 23S-PO-00089, G.D. filed for an order of protection against S.D. in Starke Circuit Court, alleging that she was a victim of domestic or family violence and that S.D. had caused physical harm to their daughter.
The court granted the petition, but a majority of the Court of Appeals reversed, finding it undisputed that S.D. had parenting time without incident after the altercation and before the issuance of the ex parte order of protection.
Finally, the Supreme Court will hear arguments in Duke Energy Ind., LLC v. Bellwether Properties, LLC, individually and on behalf of all others similarly situated, 21A-CT-01848, which the high court has not granted transfer to.
Duke Energy has overhead power lines in a 10-foot-wide easement over Bellwether's property, but the National Electrical Safety Code requires a 25-foot-wide "strike zone" between the lines and nearby buildings. The strike zone required Bellwether to reduce the size of a warehouse it planned to build.
Bellwether sued Duke for inverse condemnation, alleging the strike zone constitutes a taking larger than the easement and requires just compensation.
The Monroe Circuit Court denied Duke's motion for summary judgment, finding a dispute of material fact as to whether Duke's directive amounted to a physical taking.
On interlocutory appeal, the Court of Appeals reversed, finding any taking was regulatory and not compensable under the legal standards for regulatory takings.
Bellwether has petitioned the Supreme Court to accept jurisdiction over the case.
Oral arguments are held in the Supreme Courtroom on the third floor of the Indiana Statehouse. They are also available to watch on livestream.
Please enable JavaScript to view this content.