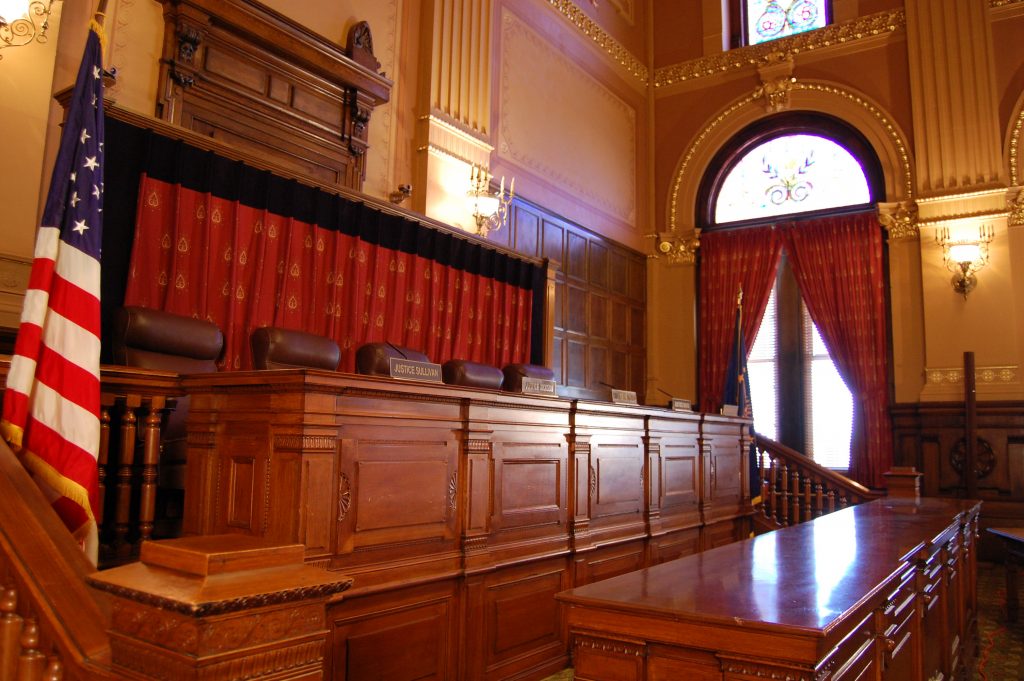 The Indiana Supreme Court has agreed to review a "he said, she said" child molestation case that presented an issue of first impression and a dispute between a town government and two residents whose property was flooded.
The justices granted transfer to both cases, as well as a third that has already received an opinion, for the week ending Jan. 13.
The child molesting case,  Matthew Hayko v. State of Indiana, 23S-CR-13, split the Court of Appeals of Indiana.
In that case, Matthew Hayko was convicted of Level 4 felony child molesting and was sentenced to eight years, with two years suspended to probation.
On appeal, Hayko argued in part that the trial court's conflation of the foundational requirements for reputational testimony under Indiana Evidence Rule 608, as to his proffered opinion testimony under that rule, denied him the right to present a defense.
Parting ways in what it declared to be a case of first impression, the Court of Appeals majority agreed that the trial court misinterpreted Rule 60. Judges found no caselaw that set out the foundational requirements for admissibility of opinion testimony and concluded that the court's discussion covered only the requirements for reputational evidence.
Judge Elizabeth Tavitas dissented on that issue, writing, "Because admission of such opinion testimony has the potential to be problematic, we should give trial courts wide leeway when deciding to admit or exclude such evidence."
The second case granted transfer, Julie Nordin, et al. v. Town of Syracuse, 23S-CT-12, began when a 100-year-old cottage on a piece of property owned by Julie and Mike Nordin was flooded with 6,000 gallons of water after the town of Syracuse accidentally turned the water on.
The two sides disagreed on how much the Nordins should be compensated for the damages due to the condition of the cottage, which was deemed uninhabitable.
In Nordin, the Court of Appeals split and reversed, finding the trial court subtracted the post-damage market value of the building from the pre-damage market value instead of awarding the full pre-damage market value.
Dissenting judge Terry Crone opined that the majority improperly faulted the Nordins for "fail[ing] to specify an alternative measure of damages" to the pre-flooding market value of the cottage and, in turn, "disregarded Indiana's summary judgment procedure."
The final case to which transfer was granted, Donnell Goston, Sr., et al. v. State of Indiana, et al., 23S-CT-5, already has an opinion from the justices.
In the Goston case, which presented a procedural question, the high court determined Marion County Rule LR-49-TR16 207(B) works in harmony with Indiana Trial Rules 16 and 56(B).
The Supreme Court also denied transfer to 18 cases, splitting 3-2 in the denial of transfer to three cases and 4-1 to the denial of transfer to one.
The full list of transfer decisions for the week ending Jan. 13 can be viewed online.
Please enable JavaScript to view this content.