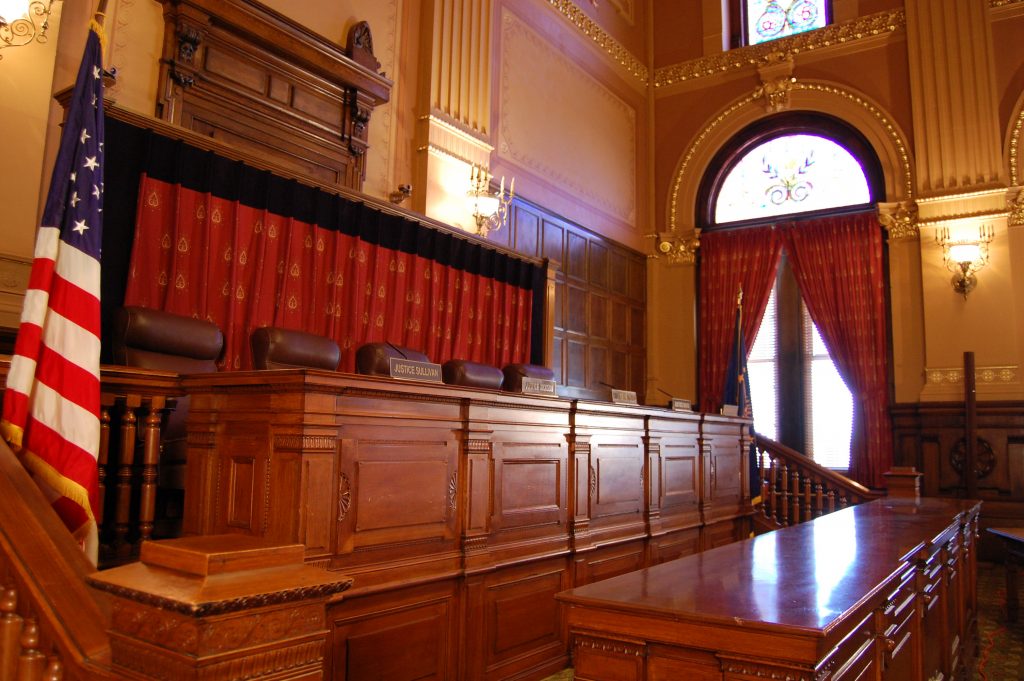 The Indiana Supreme Court reversed an involuntary manslaughter conviction Wednesday and ordered a new trial after finding the trial court erred by not allowing defense counsel to directly voir dire prospective jurors.
The case began when Kyle Doroszko arranged to meet Jeremiah Williams to sell him marijuana. The situation escalated quickly at their meeting and ultimately led to a death.
Prior to meeting Doroszko, Williams had been planning to steal the drugs with Traychon Taylor. Both Williams and Taylor got into a car with Doroszko to sample the drugs, but when Williams got out, another man named Atlantis Branch rushed the car with a rifle.
Bullets shattered the back windshield as Taylor and Doroszko fought. Doroszko shot Taylor three times, and Taylor soon died from his wounds.
After the police interviewed Doroszko, he admitted to shooting Taylor in what he claimed was self-defense. The state then charged Doroszko with murder and a firearm enhancement.
At trial, the St. Joseph County judge informed the parties that he would ask the voir dire, but the attorneys could submit questions for the court's consideration.
Doroszko filed a motion to question the prospective jurors directly, which was denied. He then submitted 60 questions, which included 16 about self-defense. His attorney also renewed his objection to the voir dire procedure as a violation of the Indiana Trial Rules, but he was overruled.
Doroszko's claim of the self-dense was the focus of his trial. The state, however, argued Doroszko shot Taylor to prevent the drug theft, not out of self-defense.
The jury convicted Doroszko of involuntary manslaughter, which he appealed. The Court of Appeals of Indiana found that the trial court erred by not allowing his counsel to question prospective jurors directly, but the error was held harmless.
The case then went to the Supreme Court in what was Justice Derek Molter's first oral argument. Then on Wednesday, in his first opinion, Molter wrote for the high court that reversed the trial court.
"As the State acknowledged at oral argument, the parties now agree the trial court ran afoul of Trial Rule 47(D) during voir dire when it prohibited Doroszko's counsel from questioning prospective jurors directly," Molter wrote. "… The trial court not only denied Doroszko the opportunity to conduct his own examination, it also inadequately examined the prospective jurors on controversial legal principles relevant to his claim of self-defense.
"… In short, we have previously held that it is reversible error for the trial court to prohibit any inquiry of prospective jurors regarding self-defense," Molter continued. "… It follows that an inadequate opportunity requires the same remedy. Because the trial court's voir dire procedure here was inadequate to ensure a fair and impartial jury with respect to self-defense, we must reverse for a new trial."
The case is Kyle N. Doroszko v. State of Indiana, 23S-CR-25.
Please enable JavaScript to view this content.