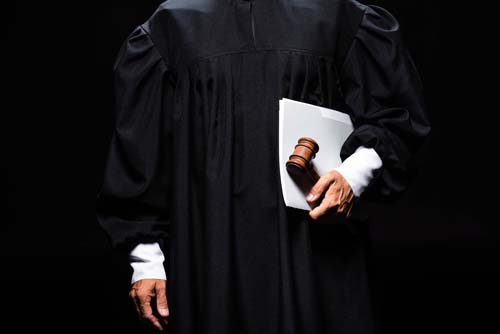 The Indiana Supreme Court has raised the baseline for senior judge service days in 2023 to 20 — a five-day increase compared to the previous year.
On Dec. 29, the high court issued its annual order appointing senior judges and allocating senior judge service.
The order reminds trial courts that the burden is on local judges to ensure their use of senior judge days does not exceed their annual allotment as specified. The high court sets the number of senior judge service days "based on the recommendation of the Chief Administrative Officer of the Indiana Supreme Court, using the weighted caseload measurement system, the annual statistical reports, and other relevant criteria such as committee and Judicial Conference assignments, prior usage, and medical needs, among other factors," according to the order.
The highest allocation listed in the order is 60 senior judge service days, given to Clark Circuit Courts 1 and 4, Dearborn Circuit Court, Floyd Circuit Court, Hendricks Superior Court 2, Knox Circuit Court, Marion Circuit Court, Monroe Circuit Court 7, Morgan Superior Court 1, St. Joseph Superior Court 7, Tippecanoe Superior Court 3 and Warrick Superior Court 1.
Senior judges are required to provide trial courts a statement of service to assist courts in tracking senior judge usage. Additionally, the Senior Judge Portal provides up-to-date data on senior judge usage for each court.
The Senior Judge Portal is available via the INcite application and contains profiles providing the contact information, experience and preferences for each senior judge.
Unless exceptional circumstances prevent doing so, requests for additional days must be submitted prior to the court exceeding its annual allotment, the order states. Additional allotments will not be made prior to March 1 unless there is an urgent need demonstrated.
Last month, the Supreme Court recertified 90 senior judges and issued orders for the certification of 10 new senior judges.
Please enable JavaScript to view this content.