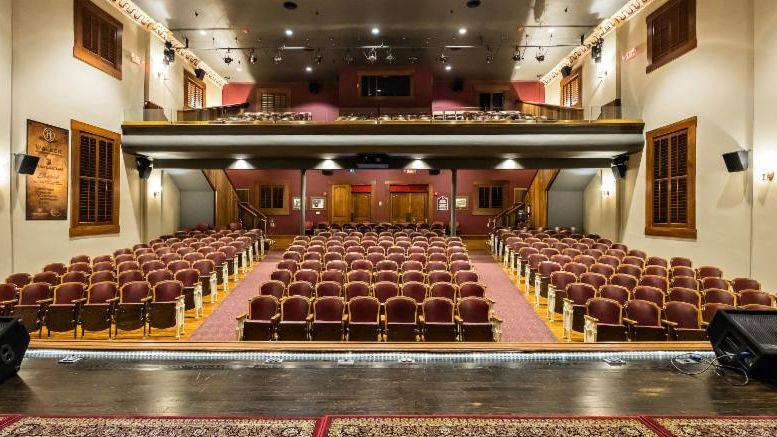 Attorneys scheduled to appear before the Indiana Supreme Court on Oct. 26 are warming up their pipes as they prepare to argue before the court at the Mitchell Opera House when the justices take their work on the road.
On Oct. 26, the Indiana Supreme Court will travel to the historic venue in Lawrence County for oral arguments in Christopher Jerome Harris v. State of Indiana, 21A-CR-1315.
The arguments will begin at 10 a.m. Oct. 26 at the opera house, 217 N. 7th St. in Mitchell.
In the Harris case, the Marion Superior Court found Christopher Harris guilty of robbery and battery after a bench trial. Harris requested a jury trial on the charge that he was a habitual offender, but the trial court didn't allow him to present evidence to the jury about the circumstances surrounding his convictions.
The Court of Appeals of Indiana affirmed Harris' convictions, so he is asking the Supreme Court to accept jurisdiction over the appeal.
The 40-minute oral arguments are open to the press and public, but seating is on a first-come, first-served basis.
Nearly 200 students from Mitchell, Orleans and Shoals high schools are expected to attend the arguments at the opera house, according to the Supreme Court.
The opera house was built in 1906 and was completely restored in 2015, according to the venue's website. The building has hosted everything from political rallies during the time of President Teddy Roosevelt to Broadway acts and country music concerts. At one point, it served as Mitchell City Hall.
Those unable to attend the oral arguments will be able to watch via livestream on the Supreme Court's website.
Please enable JavaScript to view this content.