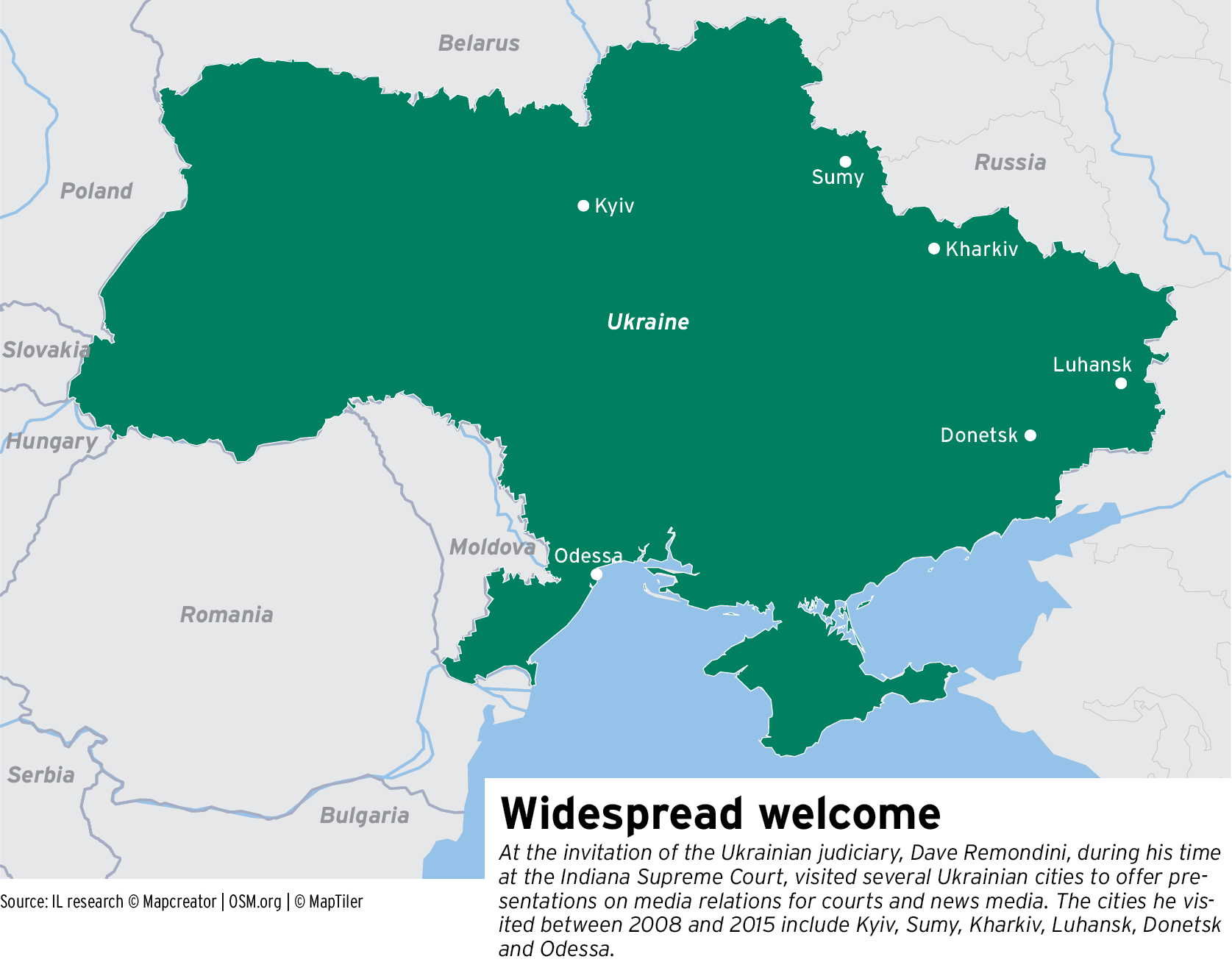 The walkway along the Black Sea in Odessa, Ukraine, lit with sparkling trees, is, in Dave Remondini's memory, "stunningly beautiful."
Remondini, who spent 21 years with the Indiana Supreme Court in different capacities, on numerous occasions traveled between Ukraine and Indiana offering presentations on media relations. He recalled Kharkiv as also being a vibrant city, full of shops and cafes.
"Our hotel was right around the corner from this huge square," he said.
In a recent news report, Remondini saw that same hotel not bustling as before, but blasted from a Russian missile attack.
"That was kind of shocking to see a place that we'd been in had been damaged by this rocket," he said. "It's beyond heartbreaking."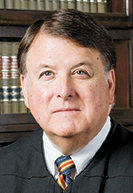 With nearly a month of devastation unfolding in the wake of Russia's attack and invasion on Ukraine, Hoosier leaders and judges are calling to mind a time when Indiana's bond to Ukraine was stronger than ever.
The Hoosier connection
In the early 2000s, dozens of Ukrainian judges made trips to Indiana and met with members of the Hoosier judiciary. The goal was to assist Ukraine in the development of its then-fledgling judicial system as it broke free from the Soviet Union.
Former Indiana Chief Justice Randall Shepard said he was inspired by similar judicial collaborations being done in Vermont at the time. His idea brought the concept to life in Indiana, which lasted for five years before federal funding dried up.
"It is one of many reasons to be proud of the Indiana Judiciary," Shepard wrote in an email to Indiana Lawyer.
Julie McDonald served as a staff attorney for the Indiana Judicial Center and led the projects in Indiana. She said the idea was to welcome foreign judges, especially from Soviet bloc countries, to come to the United States as part of a cultural exchange to witness democracy in action.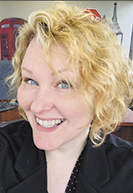 The visits, which took place from 2005 to 2009, were funded by the U.S. Open World Program.
Each trip brought 10 to 15 Ukrainian judges, McDonald said. The judges, with round-the-clock interpreters, experienced different elements of the American judicial system including court hearings, jury trials, prison visits and one-on-one meetings with Indiana Supreme Court justices, trial court judges and lawyers.
"It wasn't just a one-way information stream," McDonald noted.
The judges from both countries dove deep into legal discussions on thought-provoking questions like the benefits and detriments of Ukraine and Indiana's sentencing systems, the pros and cons of judicial elections versus judicial appointments, and how to balance judicial independence with accountability to citizens.
As she experienced the exchange of ideas and thoughtful conversations, McDonald said she was fascinated by the similarities between Ukrainian and Indiana judges.
"The judges were professional, curious and diplomatic, and they reminded me of Indiana judges, and like Hoosiers in general," she said. "And for me, it made the world seem much smaller and closer than I had ever imagined when there was a metaphorical iron curtain separating us."
Hoosier lawyers, judges abroad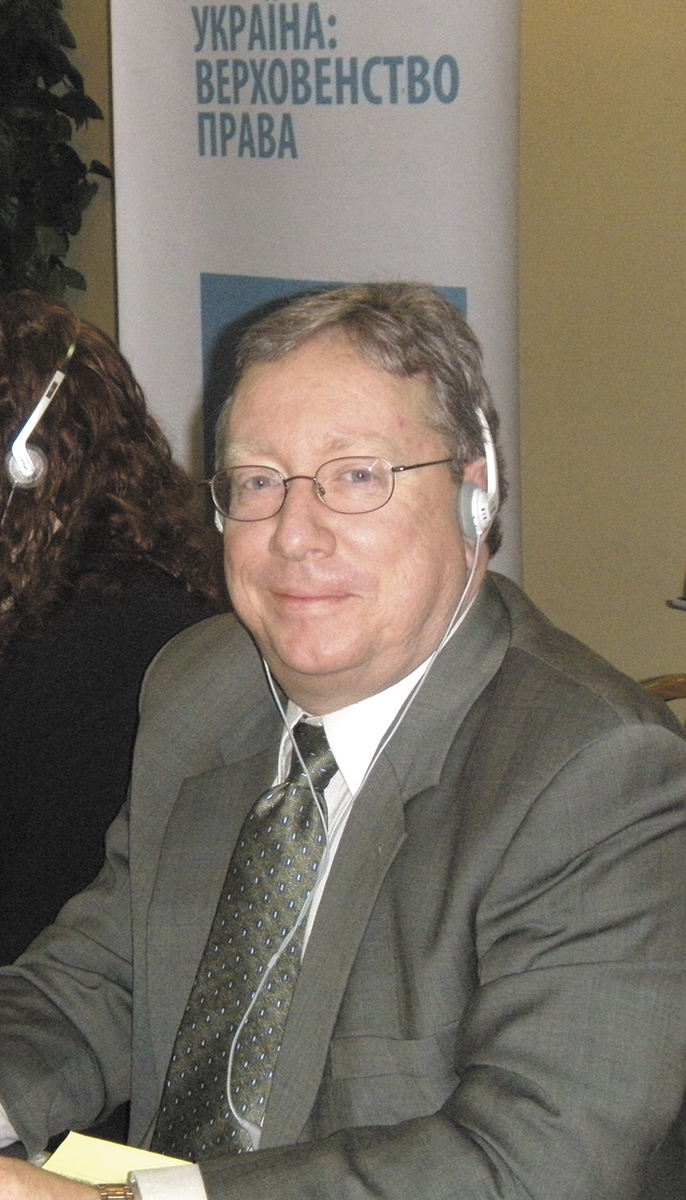 Meanwhile, Remondini was asked in 2007 to give a presentation to visiting Ukrainian judicial officers on media relations. It went over so well that they asked him to visit in person and offer more presentations to the judges and journalists back in Ukraine.
Those trips took him overseas on five visits to Ukraine between 2008 and 2015, each lasting roughly two weeks. In all, Remondini made 20 presentations at numerous cities, including Kyiv, Sumy, Kharkiv, Luhansk, Donetsk and Odessa.
Remondini said he was pleasantly surprised by the intense interest from Ukraine's legal and media communities in learning how to better understand each other.
"And in some cases, the judges and journalists were in the same room — maybe for the first time ever," Remondini said with a chuckle.
His presentations covered the "bread and butter" basics of media relations, focused mainly because of interest due to the growth of social media platforms at that time.
Topics included building trust and sources, understanding motivations, journalist's deadlines, visual media needs and the use of photography and video in court under certain circumstances. They also discussed the importance of balancing the right of privacy with the public's right to know.
"The journalists were kind of yearning to find out new ways to reach these judges, to cover the courts and to find ways to bring some of these stories to life," Remondini said. "And so if I brought anything back (to Indiana's judiciary), it was this very heartening desire for press access, press freedom."
Court of Appeals of Indiana Senior Judge Betty Barteau, who met with visiting Ukrainian judges during their trips, conducted similar work teaching democratic principles to the Russian judiciary through her work with the U.S. Agency for International Development.
Barteau, who lived in Moscow for five years, said she fostered positive relationships with all levels of the judiciary. Like Remondini, she met with judges and brought in American and European speakers to give presentations.
"I don't remember a time when anybody acted like they didn't want to be there. The (judges) that I met were just very nice people," Barteau said.
"And then during the last time I was there, Vladimir Putin was elected (president of Russia). And Putin decided then that he didn't want his judges trained by foreigners. After five years of the program, it was due to end and it was not going to be renewed because of him," she continued.
Holding on to hope
Although the back-and-forth visits eventually ended, both McDonald and Remondini said they were not only fruitful experiences for both Indiana and Ukraine, but they were also instrumental in fostering human connection.
Both made life-long relationships with individuals they met over the years — the same people they hope are safe from harm in Ukraine as war wages on.
"I'm just so saddened, because I see the videos and I see these crowds and I look in the crowds for faces of people I know," Remondini said.
"But it's not going to be over for a while," he continued. "And I think they are in for a lot of suffering and pain. I just hope they continue to get the support that they deserve, you know, as a democracy."
McDonald said she most recently spoke with a facilitator she befriended who was in Kyiv shortly after Russia bombed Ukraine's nuclear power station in Zaporizhzhia.
"Ukraine is a sovereign country. And they have the right to govern themselves through a democracy," McDonald said. "I condemn the attack on their right to govern themselves."
Through her work with the court system and the judicial collaboration experience, McDonald said she's learned how similar and connected we are as residents of the same planet.
"The first few years in particular were almost emotional for judges on both sides, because they saw themselves in a new light as similar and connected to judges across the world," she said. "And that was meaningful in ways that go beyond a judicial system or a legal system. It was meaningful as a human being.
"It just breaks my heart to see what's happening there," Barteau said in a quiet voice. "It just shouldn't be."•
Please enable JavaScript to view this content.