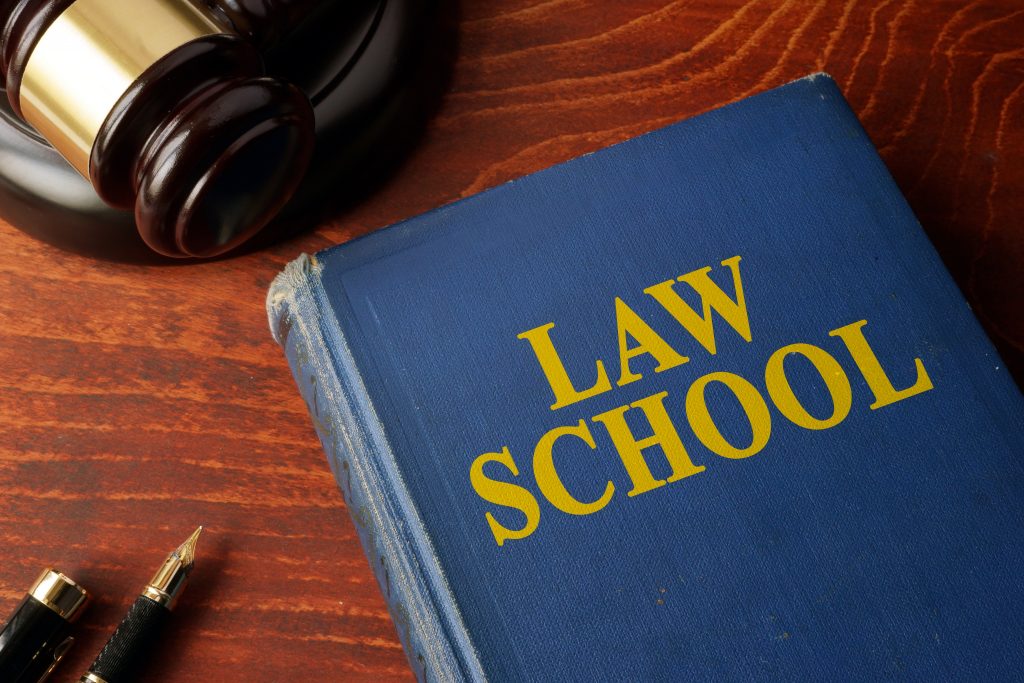 Amid national pushback from law schools refusing to actively participate in U.S. News & World Report's annual rankings, the 2024 rankings released last week showed slight changes for each of Indiana's three law schools using a reformed methodology.
Notre Dame Law School in South Bend was ranked 27th for the 2024 class, down from 25th in 2023. It was tied with Boston University School of Law.
Indiana University Maurer School of Law in Bloomington also saw a two-spot drop to 45th in 2024, down from 43rd in 2023. It was tied with Pepperdine University's Caruso School of Law in Malibu, California.
IU's Robert H. McKinney School of Law in Indianapolis also posted a small decline but still squeaked into the top 100 — 99th in 2024, compared to 96th in 2023. IU McKinney was tied with Gonzaga University School of Law in Spokane, Washington; the Illinois Institute of Technology's Chicago-Kent College of Law; Louisiana State University's Paul M. Herbert Law Center in Baton Rouge; the Walter F. George School of Law at Mercer University in Macon, Georgia; and the Louis D. Brandeis School of Law at the University of Louisville.
Among part-time law school programs, IU McKinney tied for the No. 22 spot with Seattle University School of Law. That's one spot up from No. 23 in the 2023 rankings.
Stanford University and Yale University's law schools were tied for No. 1 in the 2024 rankings.
Although initially scheduled to be released in April, the 2024 rankings were delayed until Thursday "due to an unprecedented number of inquiries from schools during the graduate rankings' early release period."
Late last year, Yale Law School announced it would no longer participate in the rankings process, denouncing the rankings as "profoundly flawed" and "undermining the core commitments of the legal profession."
That set off a domino effect primarily among other top tier law schools, typically called the T-14 schools.
In response, U.S. News penned a letter to law school deans this year announcing changes to its methodology, but skepticism remained.
U.S. News addressed that pushback in a Thursday news release, writing, "This year's law rankings were based on American Bar Association Data, which is publicly available data that schools annually disclose and publish. All statistical data used to calculate the rankings reflects data as of April 20, 2023.
"… Methodology changes to these rankings were based in part on feedback from schools," U.S. News continued. "For instance, there was more emphasis on outcome measures and less emphasis on reputation and selectivity this year, which led to some shifts in the rankings. For both full-time law and medicine, the reputation factors went from a weight of 40% of a school's overall ranking to 25%."
Also, for the law schools, "a new ranking factor was introduced: schools' ultimate bar passage rate."
According to the rankings, Notre Dame Law has a first-time bar passage rate of 91.7%, a lawyers and judges assessment score of 4.0 out of 5, and an average indebtedness of $123,364 among 2022 graduates who incurred debt.
At IU Maurer, the first-time bar passage rate is 89.6% and the lawyers/judges assessment is 3.4 out of 5.
Average indebtedness data at IU Maurer was marked N/A for the 2024 rankings. In the 2023 rankings, the class of 2021 was reported as owing an average of $76,755.
At IU McKinney, the first-time bar passage rate is 77.7%, the lawyers/judges assessment is 2.8 out of 5, and the average indebtedness for the class of 2022 was $95,007.
Among the specialty rankings, IU McKinney was tied for 16th in Legal Writing and 20th in Health Care Law.
Notre Dame Law was tied for the No. 17 spot in Constitutional Law while IU Maurer was tied for the No. 18 spot in Tax Law.
The South Bend and Bloomington law schools tied for 25th in International Law, alongside the law schools at Arizona State University, Boston University, University of California San Francisco, University of California Irvine — where former IU Maurer Dean Austen Parrish is now dean — University of Miami, University of Texas at Austin, Washington University in St. Louis and William & Mary.
Editor's note: This article has been corrected.
Please enable JavaScript to view this content.