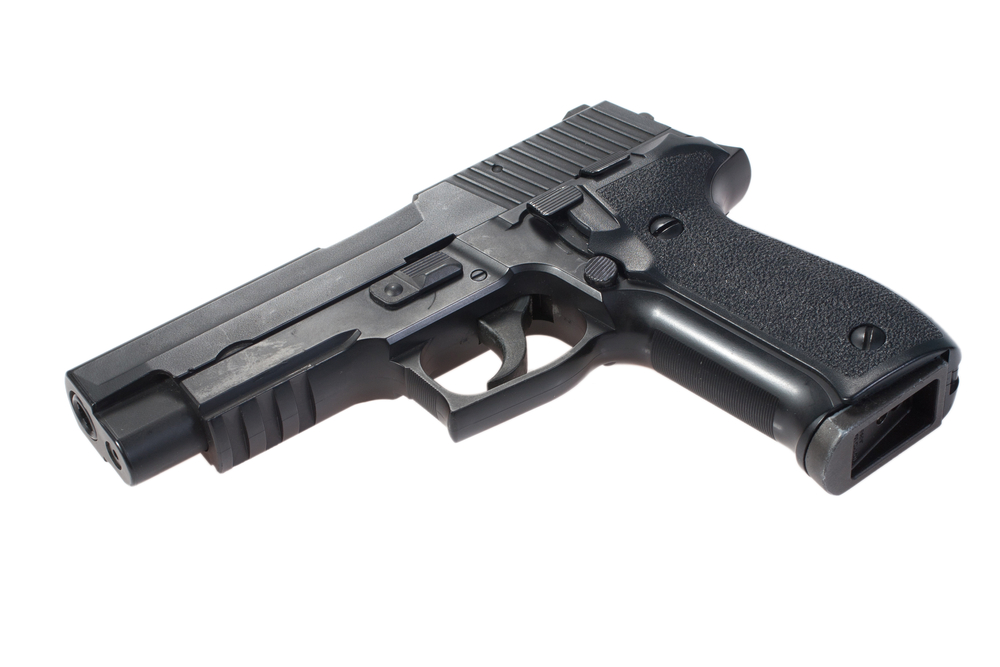 An Indiana man faces criminal charges after a young boy was allegedly seen holding a handgun outside their apartment and pulling the trigger without firing any bullets.
Indianapolis TV station WXIN, citing a police report by the Beech Grove Police Department, said a 45-year-old man was arrested Saturday for felony neglect of a dependent. Live footage of the arrest was filmed by and broadcast on the reality TV show called "On Patrol: Live," which follows law enforcement officers on duty, the department confirmed.
It was not immediately clear what led police to the apartment, but a video of a young boy playing with the gun was recorded by a security camera and seized by police in their investigation, the station reported. The boy, who was not named, can be seen waving the gun and pulling its trigger. He did not appear to be harmed.
Police also seized a semiautomatic Smith & Wesson 9 mm pistol, the station reported. While no rounds were in the gun's chamber, there were 15 rounds in the magazine.
Beech Grove police did not immediately respond to a request for additional information by The Associated Press.
Please enable JavaScript to view this content.