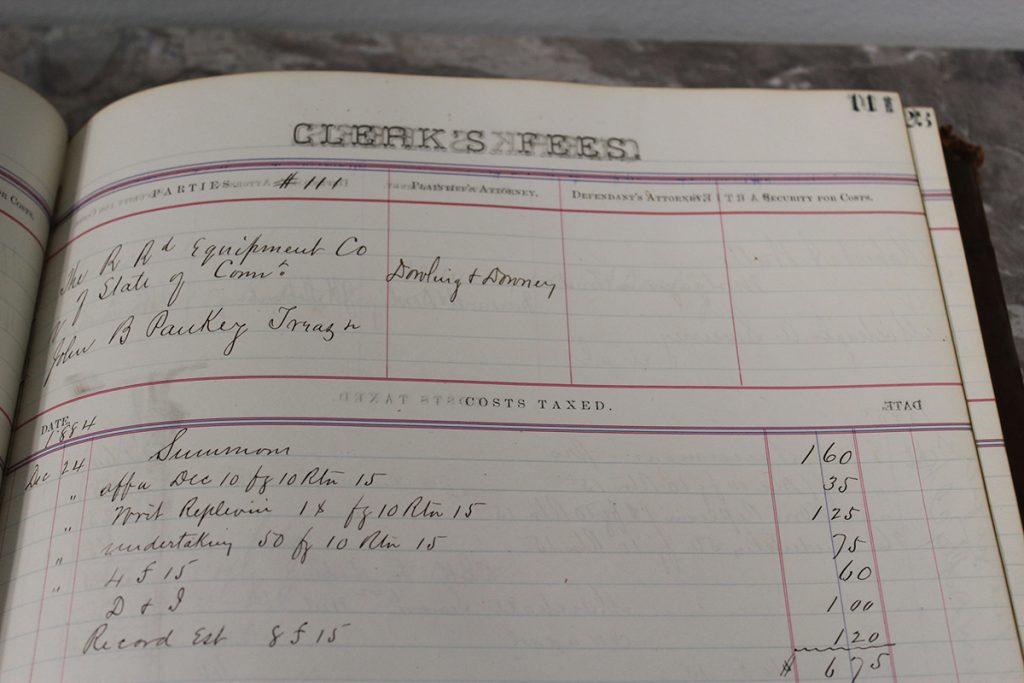 The U.S. Southern District Court for the Southern District of Indiana hosted the grand opening of its new learning center Wednesday.
The Federal Court Learning Center at the Birch Bayh Federal Building and U.S. Courthouse in downtown Indianapolis is now open to the public. It was specifically designed with middle and high school students in mind.
Chief Judge Tanya Walton Pratt, speaking at the opening, described the center as a "happy" place.
"It's good to have something happy in our courthouse, and I think this facility right now, this room, is going to be a happy place in our courthouse," Pratt said.
The learning center — housed in a first-floor room that used to be home to vending machines — includes information about Indiana's courts and historic artifacts like collectible spoons and plates. To the right is a smaller room with information about the Chicago-based 7th Circuit Court of Appeals, plus informational sheets that visitors can take with them.
The idea of the learning center began with special projects manager Doria Lynch, who saw a similar center at the federal Thomas F. Eagleton U.S. Courthouse in St. Louis. Lynch has been working on creating the Indiana Southern District's learning center for 15 years.
Teachers and other groups can schedule either virtual or in-person field trips to the learning center, where students will be able to see the artifacts and participate in interactive learning activities like "You be the Judge." The learning center will also be part of the tour that the court offers.
Pratt said the hope is that the learning center will help improve civic understanding among students.
"Recent public opinion polls show a troubling decrease in the percentage of even adults who understand the role of the federal judiciary and have confidence in our court system," Pratt said. "Civics education programs here at the courthouse in the Southern District seek to reverse these trends."
The Historical Society of the United States District Court for the Southern District of Indiana provided funding for the project.
"This project would not have been possible without their hard work and dedication," Pratt said.
The chief judge then adjourned the grand opening with the strike of a gavel.
Please enable JavaScript to view this content.