Bartholomew County Prosecutor Bill Nash is facing several criminal charges after he allegedly threatened to kill his neighbor and dared them to call police on Mother's Day.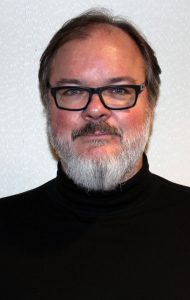 On Thursday, the probable cause affidavit in State of Indiana v. William Nash, 03D01-2207-F6-003423, was unsealed by a special judge in Bartholomew Superior Court 1. An information also unsealed Thursday charges Nash with two felonies and seven misdemeanors.
According to the affidavit, around 4:30 p.m. on May 8, in Columbus, Scott Salazar-Stuck was mowing his yard when Nash approached him "in a menacing manner" and yelled at him for having "dangerous dogs."
Stuck told Nash not to come on his property, and Nash allegedly responded, "Dam (sic) dogs better be on a leash. Those are dangerous dogs and he better get a lawyer," before walking away.
Around 5:02 p.m., Stuck found a small animal collar while mowing with Nash's phone number on it. Shortly thereafter, Stuck approached Nash, who was still outdoors, and asked why it was on his property.
After a brief back-and-forth, Nash allegedly shouted at Stuck, "You think a BB gun is dangerous! Your dogs are dangerous! A BB gun is not going to kill you! You have kids playing with the dogs! You think a BB gun can kill you! I can kill you! l will kill you and Indiana State Law says I can kill you! Dude, you came into my yard screamed at me about a shooting a BB gun! You put up a fence! Throw it and go, the last time l checked I am still the chief law enforcement officer until December 31 so go ahead and call the cops! Good luck with that!"
In the past, Nash had allegedly shot a BB gun in the direction of the Stuck's home, court documents state.
The probable cause states that Stuck's wife video recorded everything Nash said after he claimed Indiana law would allow him to kill his neighbor.
Indiana State Police opened an investigation into the incident after a complaint was made to Columbus police. According to the court documents, the couple was "very concerned" due to his "erratic behavior."
On July 15, special prosecutor Franklin W. Arkenberg of Milan filed an information charging Nash with Level 6 felony obstruction of justice, level 6 felony intimidation, Class B misdemeanor intimidation, Class A misdemeanor interference with the reporting of a crime, Class B misdemeanor disorderly conduct and four counts of Class B misdemeanor harassment.
The information alleges Nash intended to harass, annoy or alarm Stuck multiple times following the incident by hanging flags in his back yard which abuts to Stuck's property.
Nash has been the Bartholomew County prosecutor since 2003. Last year, he announced he wouldn't be seeking reelection and instead would be running against incumbent Indiana District 59 Rep. Ryan Lauer, R-Columbus. Lauer won 68% of the vote in the 2022 primary election on May 3.
According to The (Columbus) Republic, Nash has said he will continue to serve as Bartholomew County prosecutor while the case is pending. Court records show Nash is being represented by attorney Mark J. Dove of North Vernon.
According to the Indiana Roll of Attorneys, Nash has no disciplinary history.
Please enable JavaScript to view this content.