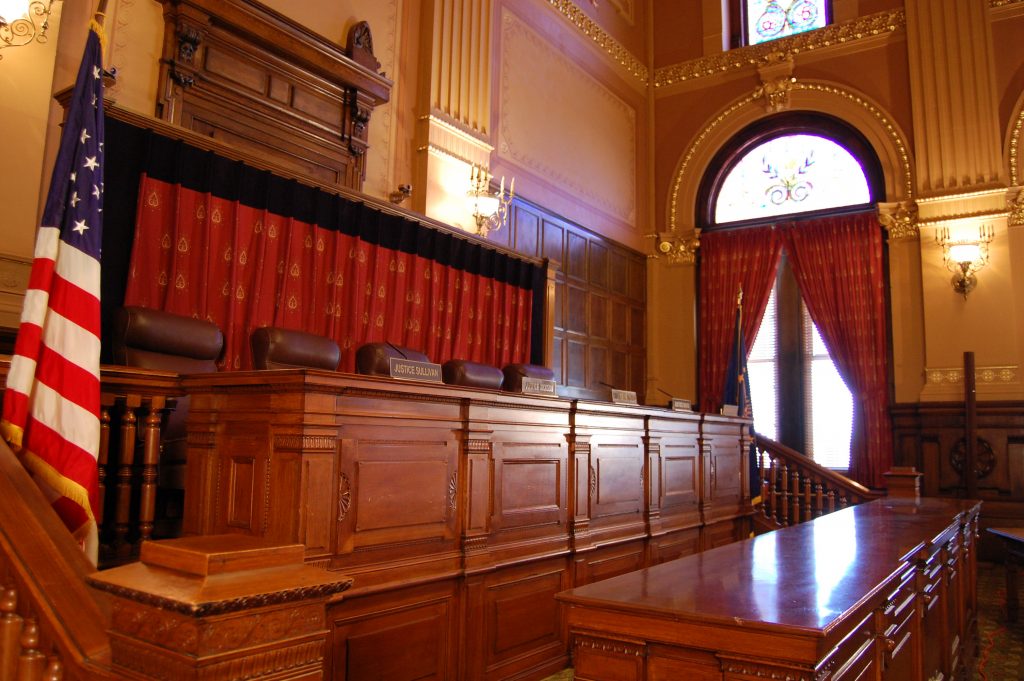 A dispute involving a roof repair that led to a breach of contract claim and a counterclaim alleging a violation of the Indiana Deceptive Consumer Sales Act is headed for the Indiana Supreme Court after the justices granted transfer to the Hamilton County case.
The case, Hoosier Contractors, LLC v. Sean Gardner, 22S-CT-381, was the only petition for transfer the Supreme Court granted for the week ending Nov. 18. In all, 23 petitions were filed.
Newly installed Justice Derek Molter did not participate in the consideration of five petitions because he had ruled on the case when he was a judge on the Court of Appeals of Indiana.
In one of the five — Joe Johnson v. State of Indiana, 21A-CR-2303 — transfer was denied when the remaining four justices split evenly, with Chief Justice Loretta Rush and Justice Geoffrey Slaughter both voting to grant transfer.
Rush was joined by Justice Christopher Goff in casting the failed votes to accept Charanjeet Singh, et al., v. Stoneridge Properties, LLC, 22A-CC-178.
Like Gardner, the Singh case involves a breach of contract claim.
In Singh, the Court of Appeals affirmed the default judgment against Charanjeet Singh and Kamaljit Kaur after they failed to respond to Stoneridge Properties LLC's complaint for breach of contract.
Conversely, in Gardner, the appellate court affirmed the denial of summary judgment, finding genuine issues of material fact existed as to whether the contract was null and void.
Oral arguments in Gardner have been scheduled for 9 a.m. on Jan. 26, 2023, in the Supreme Court's courtroom on the third floor of the Indiana Statehouse.
Please enable JavaScript to view this content.