The current longest-serving member of the Indiana Supreme Court will hang up his robe at the end of the month.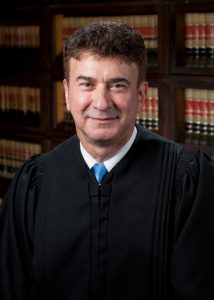 A retirement ceremony is planned for Justice Steven David on Aug. 30. David will officially retire the next day, and soon-to-be Justice Derek Molter will be sworn into office by Chief Justice Loretta Rush on Sept. 1.
A ceremonial swearing-in for Molter with Gov. Eric Holcomb will follow later in the fall, a Supreme Court spokesperson said.
On Nov. 3, 2021, David announced his plans to step down in the fall 2022. At the time, the state's 106th justice told Indiana Lawyer he felt he needed to retire after his wife, Catheryne Pully, an attorney and a commander in the U.S. Navy Reserves, was called to active duty.
David took his oath of office in October 2010 after being selected by former Gov. Mitch Daniels for the Supreme Court. Prior to his appointment, David was a Boone Circuit Court judge for more than 15 years.
Holcomb selected Molter, 40, to succeed David on June 10. The seven-member Indiana Judicial Nominating Commission interviewed Molter in February and April, along with 18 other candidates vying for the open justice position.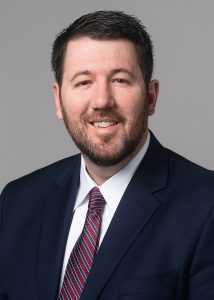 Molter, who will be the state's 111th justice, is currently the most junior judge on the Court of Appeals of Indiana. The Newton County native is the second Supreme Court pick by Holcomb after the governor selected Justice Christopher Goff in 2017.
David's retirement means Justice Mark Massa will hold the title of longest-serving justice, followed closely by Rush, both appointed in 2012.
Please enable JavaScript to view this content.