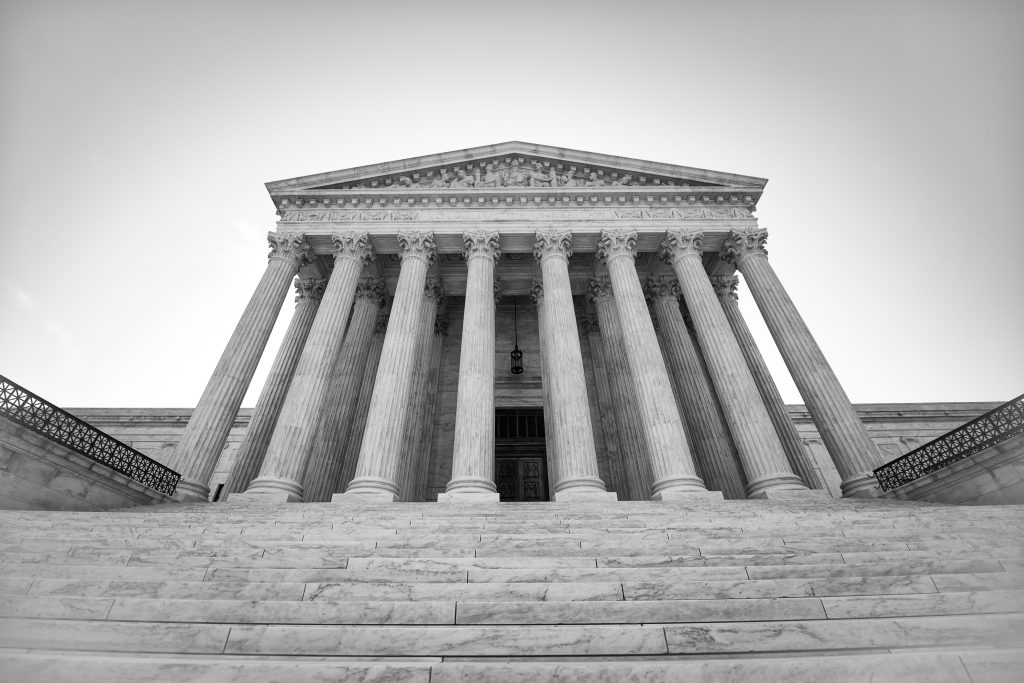 Former Brownsburg music teacher John Kluge has joined a chorus of religious freedom advocates in urging the U.S. Supreme Court to use a Title VII employment case to overturn an "egregiously wrong" 45-year precedent that advocates claim prevents employees from obtaining accommodations for their religious practices.
Kluge has filed an amicus curiae brief in support of a petition for writ of certiorari submitted by former U.S. Postal Service worker Gerald E. Groff. The Kluge brief and nine other briefs that were submitted Monday all pushed the Supreme Court to grant the Groff petition and overrule the precedent set in Trans World Airlines, Inc. v. Hardison, 432 U.S. 63, 84 (1977).
"This Court should grant the petition and overrule Hardison without delay," Kluge argued. "… Because Hardison was egregiously wrong the day it was decided, offers no reasoning, contradicts more recent precedent, has proven unworkable, and engenders no major reliance interests, stare decisis is no concern."
At issue is the "de minimis-cost test" established in Hardison. Kluge argues the Hardison test was created by the Supreme Court "out of whole cloth" and is "directly opposed" to the religious liberty protections in Title VII.
Under Hardison, the focus is solely on the employer and whether the cost to provide the religious accommodation is more than minimal, according to Kluge. This conflicts with Title VII which requires an employer to "reasonably accommodate" an employee's religious practice unless doing so poses an "undue hardship" on the employer's business.
"(Title VII) requires courts to protect religious liberty, while ensuring that an accommodation is '[f]air, proper,' or 'sensible' in each unique case," Kluge asserted. "To do so, courts must consider all the circumstance, including an employment condition's burden on an employee's religion and an accommodation's impact on the employer's business."
Kluge sued the Brownsburg Community School Corp. in 2019 and claimed he lost on summary judgment because of the Hardison test. The U.S. District Court for the Southern District of Indiana applied the test and found the accommodation Kluge requested placed an "undue hardship" on the school district.
A former orchestra and music teacher at Brownsburg High School, Kluge began calling all his students by their last names only rather than address the transgender students by their names and pronouns that were not consistent with their biological sex. He explained to his employer that his Christian faith holds that genetic sex and sexual identity are ordained by God and cannot be changed.
The school district mandated that all teachers use certain transgender students' preferred names and pronouns after some students complained that Kluge's last-names-only practice made them feel "dehumanized." Kluge said he raised religious objections but the district "doubled down on its policy" and eventually accepted his "forced resignation."
Since the district court ruled in Kluge v. Brownsburg Community School Corp., 1:19-cv-2462, Kluge has appealed to the 7th Circuit Court of Appeals.
The appellate panel heard oral arguments in January 2022 and asked for supplemental briefing. However, it has still not rendered a decision.
In his brief, Kluge speculated the 7th Circuit is struggling with Hardison, in part, because how the "de minimis-cost test" should be applied has never been definitely explained. Moreover, the Supreme Court has provided little guidance because it has considered Title VII's religious-accommodation provision only a handful of times.
"(Kluge's) case provides that Hardison is lethal to all religious accommodations, even those that are objectively reasonable and cost nothing," Kluge argued. "Indeed, if the district court was correct that ideological complaints pose a 'de minimis cost,' it is difficult to imagine what religious accommodations could survive."
Before the 7th Circuit and in the amicus curiae brief, Kluge is being represented by attorney Michael Cork in Indianapolis and The Alliance Defending Freedom.
Please enable JavaScript to view this content.