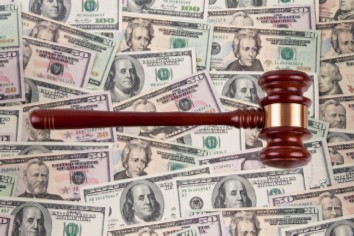 An Indianapolis physician has pleaded guilty to understating his taxes by about $361,000 over a four-year period, a felony.
Dr. A. David Gerstein, a dermatologist with a practice on North Meridian Street, filed a plea agreement Dec. 28 in U.S. District Court in Indianapolis.
According to the filing, Gerstein intentionally under-reported the receipts received by his business, and falsely informed his accountant that he deposited all the income of his medical practice into a single business account bank account at National Bank of Indianapolis, the filing said.
Gerstein actually deposited income from his medical practice into 13 different business and personal bank accounts that he held and controlled. He was sole owner of his medical practice and operated it as an S-Corporation, so the income reported to the business flowed to his personal tax return, the filing said.
Gerstein, who lives in Hamilton County, concealed the existence of some of his bank accounts and thus his income by routinely breaking up cash deposits exceeding $10,000 in multiple deposits on the same day, the filing said. In doing so, he prevented currency transaction reports from being filed by his banks to the Internal Revenue Service.
Judge Patrick Hanlon has ordered a presentencing investigation report. According to the filing, Gerstein faces up to three years in prison and a fine of up to twice the amount of his financial gain.
Please enable JavaScript to view this content.