Major changes are on the horizon for Hoosier immigration lawyers and their clients.
On April 19, Gail Montenegro, the Executive Office of Immigration Review's Midwest regional public information officer, confirmed to Indiana Lawyer that an immigration court will open in Indianapolis in 2023. The court will have around 40 employees, including judges, she said.
There are currently 68 immigration courts across the country with 600 judges. The Chicago Immigration Court — which is currently assigned to cases from Illinois, Indiana and Wisconsin — falls under the jurisdiction of the Office of the Chief Immigration Judge, which is a component of the EOIR under the Department of Justice.
According to the DOJ, the EOIR's primary mission is to adjudicate immigration cases "in a careful and timely manner, including cases involving detained aliens, criminal aliens, and aliens seeking asylum as a form of relief from removal, while ensuring the standards of due process and fair treatment for all parties involved."
Since immigration courts are administrative, they will not impact the Northern and Southern Indiana Districts.
Under the current system, immigration judges are selected by the U.S. attorney general.
The news comes as the record backlog in the immigration court system continues to grow.
As of Jan. 19, there were 1,503,931 pending cases in immigration courts across the country, according to the EOIR. Data published by the Transactional Records Access Clearinghouse at Syracuse University shows the current backlog of cases in immigration courts at a record of almost 1.7 million in the U.S. The most recent TRAC report showed there are 185,322 pending cases in the Chicago court, with 43,897 of those cases coming from Indiana.
The Indianapolis Immigration Court, which Montenegro said will serve the state of Indiana, will be in the Minton-Capehart Federal Building, located at 575 N. Pennsylvania St. Additional details on the timeline, hiring plans and caseload are not available at this time, she said.
The DOJ doesn't break out the budget costs for opening individual immigration courts, but its fiscal year 2022 proposed budget requests an additional $177.5 million for "immigration-related program enhancements," which includes expanding adjudicatory capacity.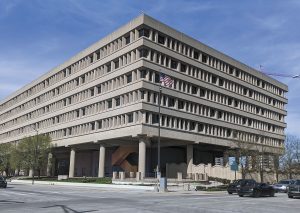 "EOIR constantly monitors its caseload nationwide to meet the needs of all those with business before the agency, and opening new immigration courts in high-volume areas is one way to meet our stakeholders' needs," Montenegro told IL in an email.
Some of the cases for the new immigration court will come from the Clay County Jail in Brazil, which is currently the only U.S. Immigration and Customs Enforcement detention facility in the state of Indiana.
Greater access to justice
Immigration attorneys in Indiana say opening the new court will provide better access to justice for many of their clients.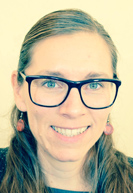 Lisa Koop, associate director of legal services at the National Immigrant Justice Center and adjunct professor at Notre Dame Law School, said the costs add up quickly for Hoosiers not living close to the Chicago court.
"There are just all kinds of incumbent expenses that accrue and complicated logistics with not having the court in Indianapolis," Koop said. "I do think it really is something that will hopefully be more accessible and will make the court process more accessible and will make access to counsel less of a challenge. Hopefully, it helps alleviate some of these backlogs. More judges, in our view, is generally a good thing."
Kristin Garn, director of Indiana Legal Services' Immigrants' and Language Rights Center, also said the long commute for many low-income clients living outside of northwestern Indiana can present major difficulties.
"Our clients whose cases are in immigration court do everything they can to make ends meet," Garn said. "It will be helpful financially and logistically for clients who live in or near Indianapolis to have their cases heard locally."
Garn is also the director of the immigration clinic at Indiana University Robert H. McKinney School of Law in Indianapolis. She said it will be easier for law students to attend clients' immigration court hearings and more fully participate in case work under the supervision of ILRC attorneys with the new court.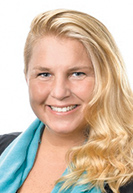 Garn said there are between 70 and 75 families ILRC is currently helping in immigration court.
Due to the massive backlog of cases nationwide, Indiana immigration lawyers say cases are taking years to reach completion.
Sarah Burrow, an immigration attorney at Lewis Kappes P.C., said she is still working on cases dating back to 2012. She said she will sometimes take a bus to Chicago from Indianapolis, which will drop her off right in front of the immigration court to work on cases.
Rachel Van Tyle, director of legal services for nonprofit Exodus Refugee Immigration, said she thinks some attorneys will be able to take on more cases because of the hours saved on travel.
Shaking up the system?
While a new immigration court is planned to open next year in Indianapolis, some lawmakers are looking at shaking up the current system.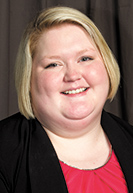 For years, immigration and legal groups have called for establishing an immigration court system independent from the DOJ. Those calls were recently renewed in Congress.
In February, Rep. Zoe Lofgren, D-California, introduced the Real Courts, Rule of Law Act of 2022. The bill would establish the "United States Immigration Courts" under Article I of the U.S. Constitution. Currently, the immigration courts fall under Article III.
Under the proposed system, immigration judges would be appointed by the president and have 15-year limited terms under the act, which aims to create a more impartial court system.
The act aims to give immigration judges more authority over their courts, promote judicial transparency and a stronger appellate process, among other measures.
Indiana University Maurer School of Law professor Jayanth Krishnan, director of the Milt and Judi Stewart Center on the Global Legal Profession, said while the Trump administration "exacerbated" the systematic problems in the immigration courts, previous administrations like the Obama administration also used the courts for political purposes.
Delays caused by COVID-19 and recent foreign policy developments have been cited as the main factors causing the massive backlog in cases.
Last month, the American Bar Association and NIJC were among groups to publicly support the bill. Burrow said attorneys have been calling for an independent immigration court system for years.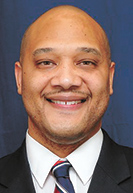 U.S. Rep. Andre Carson, D-Indianapolis, was the only Indiana representative to co-sponsor the bill as of IL deadline.
"For too long, America's immigration 'courts' have actually been administrative offices, housed in the Department of Justice, under the direction of the Attorney General," Carson said in a statement to IL. "These administrative officials have lacked true judicial independence or authority, so they have been susceptible to the political priorities or opposition of one administration or another. It's past time to treat immigration courts with the full autonomy of other federal Article III courts."
In a follow-up, a spokesman for Carson said the congressman is supportive of the immigration court opening in Indianapolis.•
Please enable JavaScript to view this content.