The pro bono hours and contributions Indiana lawyers reported in 2020 were down from the previous year, but the dip is attributed to the disruption caused by the COVID-19 pandemic, and the numbers are expected to turn upward in 2022.
The percentage of Hoosier lawyers who represented clients at either no charge or a reduced rate in 2020, the most recent data available, was 53%, down from 55% in 2019, according to the Indiana Supreme Court.
Each year as part of their annual registration, Indiana attorneys are required to report the total hours they work pro bono and any contributions they make to legal aid. They do not have to provide pro bono services, but since 2015, the Rules of Professional Conduct have mandated attorneys report, even if the number is zero.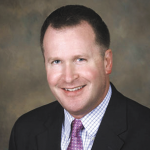 Scott Wylie, executive director of Pro Bono Indiana, said he is surprised the 2020 numbers are not lower given the upheaval the public health emergency caused.
As Wylie pointed out, attorneys and individuals needing pro bono assistance had difficulty connecting with each other. The shutdown in the spring of 2020 forced courts to shift to a virtual format and lawyers to abandon their offices to work from home. Also, the normal routes people take to reach a pro bono attorney, such as libraries, community centers and churches, were often closed.
"I'm pleased we were able to do as much as we could in this anomaly year," Wylie said.
The reported data shows that in 2020, of the 15,382 nonexempt attorneys, 8,171 contributed time and/or money. They worked 277,913 hours at no charge and 169,288 at a reduced charge. In addition, they contributed $1.1 million.
Comparatively, 8,371 attorneys donated their time and/or money in 2019. They worked 286,625 hours at no charge and 180,910 at a reduced charge. Also, they contributed more than $1.5 million.
The 2021 numbers will be collected in the fall of this year when attorneys complete their annual registration. Wylie said he anticipates the numbers may still be depressed because of the continuing disruption from the coronavirus.
However, Wylie also said he expects 2022 will bring a return to a more normal routine and, as a result, the pro bono numbers will start to increase.
Indiana is one of nine states that requires attorneys to report their pro bono work and contributions. Minnesota is scheduled to become the 10th state this year.
Data from neighboring Illinois showed a drop in pro bono hours similar to Indiana's.
According to the 2020 annual report from the Illinois Attorney Registration and Disciplinary Commission, in 2020, Illinois lawyers provided 1.88 million total pro bono hours, down from the 1.92 million posted in 2019. Conversely, the monetary donations grew to $17.1 million in 2020 from $16.9 million in 2019.
In Florida, all numbers actually increased.
According to data from the Florida Bar Association, attorneys in the Sunshine State donated 1.5 million pro bono hours and $6.7 million in contributions from July 1, 2020, through June 30, 2021. Comparatively, 1.3 million hours and $6.4 million were provided July 1, 2019, through June 30, 2020.
Wylie said he believes members of Indiana's legal profession may be underreporting their pro bono service. He said many times lawyers do not keep track of every hour they spend helping people with their legal problems at no charge.
Also not reflected in Indiana's pro bono data, Wylie said, is the shift in the kinds of legal issues clients brought to attorneys. The traditional legal matters involving divorce, custody and child support were replaced by problems with housing, evictions and unemployment during the pandemic.
Wylie said he expects people's lives will more closely resemble pre-pandemic times in 2022, which will bring a return of the traditional "bread and butter" legal issues for pro bono attorneys.
Please enable JavaScript to view this content.