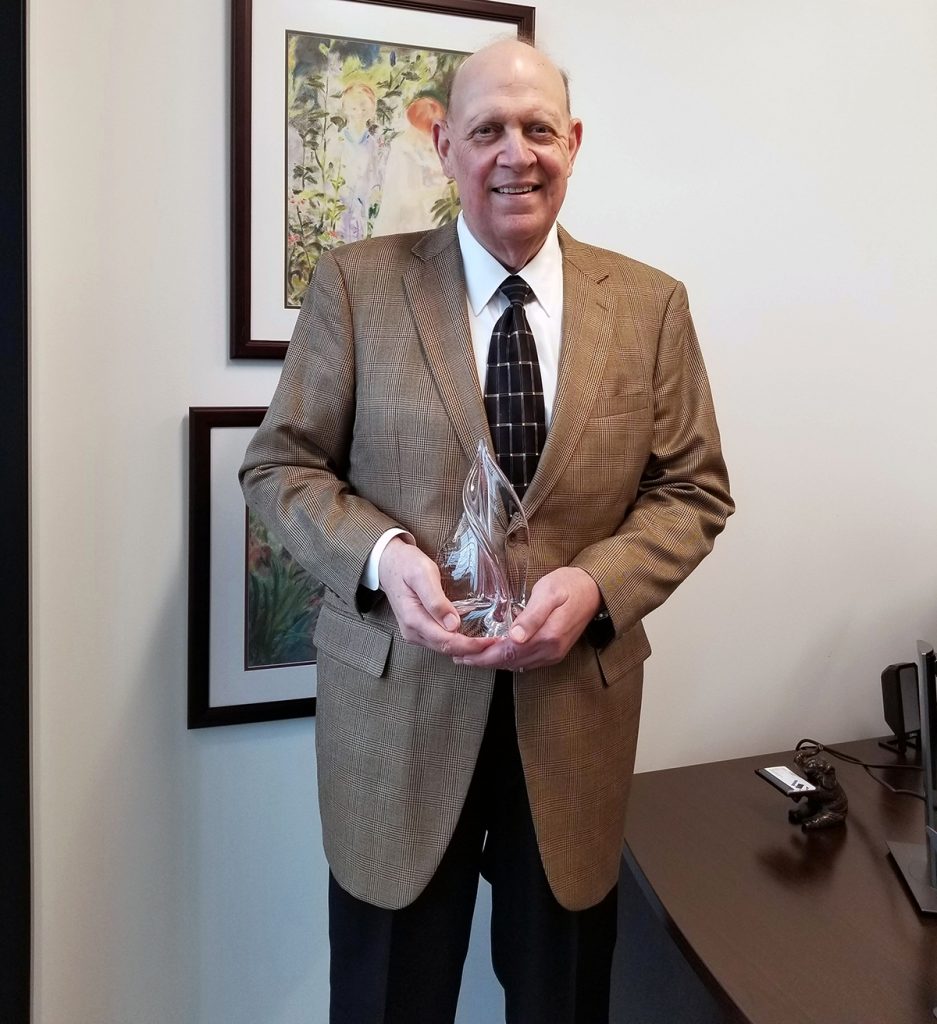 Even when his speeches are pre-recorded, John Trimble can get a crowd on its feet.
Last month, the Lewis Wagner partner was awarded the Louis B. Potter Lifetime Professional Service Award by the Defense Research Institute during its annual awards program.
After an acceptance video from Trimble played during the Boston event, lawyers in the room from across the country stood up and applauded the defense attorney and legal scholar for his contributions to the organization and profession.
Trimble said the award came "totally out of left field," and he doesn't know who nominated him for the honor.
The award recognizes an individual "who exemplifies the highest level of professionalism and service to the legal profession, fosters respect and trust among lawyers, and preserves the decorum and integrity of the judicial process, among other qualities."
"It was nothing short of bewildering and unbelievable," Trimble said. "It's not an award I ever expected to receive, and I'm humbled to be included in the list of stellar attorneys who have received it before me."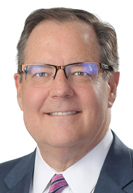 To his contemporaries, the selection wasn't shocking.
"I cannot think of anyone who has demonstrated these qualities the way John has throughout his career," Lewis Wagner co-founder Robert F. Wagner said in a statement. "He has gone above and beyond in professional achievement, and he's done so with integrity and dignity. It has been an honor to work alongside John all these years."
Marc Williams, a partner with Nelson Mullins Riley & Scarborough in West Virginia, received the Potter Award in 2019 and has known Trimble for 20-plus years. Williams, a past president of DRI, said Trimble is fully deserving of the award, and few are as liked and respected as the Indiana lawyer.
"He's one of the superstars of DRI," Williams said. "There's no one that's more respected than John. There's no one more loved than John. We've all been the beneficiaries of his hard work and teaching."
John Woodard III, a partner at Coffey Senger Woodard in Tulsa, Oklahoma, and past president of the Federation of Defense & Corporate Counsel, echoed Williams' sentiments.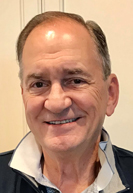 "John is a tall man, but if he were as big as his heart — or his craft and clients, and the way he meets the challenges of life — he would be over 10 feet tall," Woodard said.
Networking and leadership
DRI dubs itself as the "leading organization of defense attorneys and in-house counsel." The organization has served the defense bar for more than 50 years and focuses on five main goals: education justice, balance, economics, and professionalism and service.
DRI has 29 substantive committees that focus on developing ongoing and critical dialogue about areas of practice. According to DRI's website, the organization has a network of more than 16,000 "like-minded defense practitioners."
Trimble said he's been involved with DRI for 35 of his 40 years as an attorney. He has served on the board of directors for DRI and has chaired the organization's national Judicial Task Force.
"DRI has always been on the cutting-edge of the law on multiple levels," he said. "They have been a longtime voice, for example, in supporting the judiciary in judicial independence issues. They had their first judicial task force in 2003 or 2004, and through that task force I got to meet half the justices on the U.S. Supreme Court and got to attend meetings in Washington and New York and other places for judicial independence issues.
"… The (DRI) seminars and publications are the best available. It has always been a good resource for me to stay abreast of the latest issues in the areas of law I practice," he continued.
The Potter Award isn't the first for Trimble from DRI. In 2019, Trimble received the Richard H. Krochock Award, which goes to an individual who has provided exemplary leadership to the DRI Young Lawyers Committee. Also, in 2000, DRI named Trimble its outstanding defense bar leader of the year.
"The lawyers who are active in DRI are really great people," Trimble said. "In 35 years, I truly have developed a network of good friends in pretty much every major city in America."
Inspiring others
Trimble's practice deals with a lot of catastrophic, complex and class action litigation in the state and federal courts. Much of the defense lawyer's time is spent on insurance coverage disputes, bad faith defense, lawyer and insurance agent malpractice, business litigation and catastrophic damages caused by all types of casualty risks.
Throughout his career, Trimble has established a national reputation, obtaining pro hac vice admission in more than 35 jurisdictions. He has repeatedly been listed as one of the top lawyers in the state and received dozens of awards over his career.
Outside of the office, the self-described "bar association junkie" has served in numerous leadership positions throughout his career.
In Indiana, Trimble is the current president of the board of the Indianapolis Legal Aid Society, past president of the Indianapolis Bar Association, past president of the Defense Trial Counsel of Indiana and past chair of the Board of Visitors of the Indiana University Robert H. McKinney School of Law, among others. He is also currently a trustee of Hanover College and is immediate past-president of the Texas-based Association of Attorney-Mediators.
Trimble is often invited to give speeches outside of the state and has also written extensively on the law through articles, legal briefs and newsletters. Most recently, together with Frank Ramos Jr., Trimble co-authored the book "A Guide to Strategic Planning for State and Local Defense Organizations." Additionally, he is currently vice chair of the Law Practice Management Section of the FDCC.
"The legal profession is viewed by the public in a variety of ways," Trimble said. "Some members of the public respect the profession and others don't. I've always felt it's important for me to do what I could to raise up the public image of the profession, for starters.
"And then also to harness the problem-solving and civil-minded spirit of lawyers to provide services for a community," Trimble continued. "I felt like if I was in a leadership role, I could serve the community at the same time I'm serving the profession."
Williams said he anticipates Trimble will continue to give back to the legal profession for many years to come through his knowledge and leadership.
"When people get lifetime achievement awards, the assumption is they're ready to retire. John's not ready to retire," Williams said. "He's got big plans, and principally it's because he loves what he's doing."•
Please enable JavaScript to view this content.