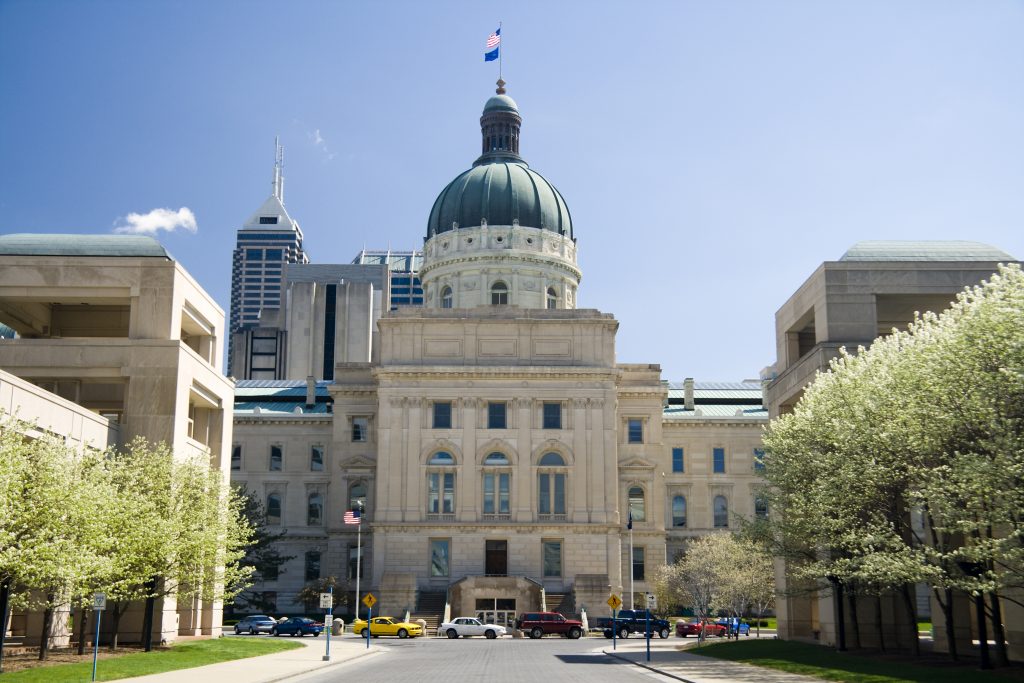 The city of Indianapolis is moving forward with plans to implement an ordinance banning the retail sale of pets that come from sources other than shelters or not-for-profit animal rescue organizations after state lawmakers failed earlier this year to block the effort.
Starting May 1, 2025, the city ordinance will require stores in Marion County that sell cats, dogs or rabbits to maintain records of where the animals came from, and no pet could be sold for more than $500.
That is, unless the Republican-dominated Legislature tries to step in again next year and stop the regulations approved unanimously in March by the Democrat-controlled City-County Council.
For now, the Indianapolis Department of Business and Neighborhood Services, which oversees the animal shelter, is preparing to ensure that pet retail stores comply with the new ordinance. The city agency will have the authority to fine businesses $500 for the first offense of selling a pet or failure to maintain records, and $750 for subsequent violations within the same year.
The threat of the ordinance being undone this year evaporated in April when the Legislature ended its 2023 session and failed to pass a measure barring municipalities from restricting the retail sale of dogs.
But Sen. Blake Doriot, R-Goshen, this week pledged to renew his push for a state ban on local dog sale restrictions in 2024, though it's questionable how receptive the Legislature will be toward making such a ban retroactive enough to halt Indy's ordinance.
Three or four pet stores would be affected by the Indianapolis ordinance, estimated Kurt Christian, communications chief for the Department of Business and Neighborhood Services. Among them are two locations of Indianapolis-based Uncle Bill's Pet Store and Puppygram.
Miles Handy, CEO of Puppygram, told IBJ Thursday that he was disappointed in the ordinance and would support state action against it. If the Legislature doesn't overrule the council decision, he might consider legal action.
"We're going to look at protecting our rights as a business owner. We made a sizable investment in our location, and so naturally, we're going to look at all of our options," Handy said.
The store's puppies are sourced from breeders throughout the state, and the retailer routinely advises and checks in on those breeders, Handy said.
Steps to implement the ordinance are still fuzzy, partially due to the threat of preemption by the legislature earlier htis year, Christian said in an email.
The department already requires kennels and pet shops to apply for a license, and thus maintains a list of these businesses. Indianapolis Animal Care Services inspects these businesses prior to the issuance of licenses and performs annual visits. The new ordinance could add extra steps to the annual compliance visits and will result in new citations to understand and issue, Christian said.
The Mayor's Action Center currently accepts complaints about kennel issues, and could accept a new kind of complaint if deemed necessary, Christian told IBJ in an email.
In restricting pet sales, Indianapolis joins at least a dozen Hoosier communities that have sought to prevent pet stores from selling animals obtained from breeders. The cities of Bloomington, Carmel and Columbus have put similar restrictions in place.
The Indianapolis ordinance was targeted by the Legislature  earlier this year when Sen. Doriot authored a bill that would have prevented municipalities from passing restrictions on the retail sale of dogs.
The legislation passed the Senate and was amended in the House to require pet stores to obtain animals only from USDA-licensed breeders that meet the standards of the Purdue University College of Veterinary Medicine's Canine Care Certified program. It also would have required breeders to be recognized by a kennel society.
But the bill was never called for another hearing after animal rights activists raised concerns over how the measures would be enforced.
"They had these canine standards that seemed to protect animals, but as legislators dug deeper, they saw there was no enforcement mechanism, which started to beg the question of who is really going to be enforcing these standards," Samantha Morton, the Indiana director for the Humane Society of the United States, told IBJ.
Doriot has asked Senate President Pro Tem Rod Bray to assign the issue to a study committee this summer.
"We feel that not allowing [pet stores] to sell dogs is a restraint of trade issue," Doriot said.
Doriot also said he would consider having the legislation take effect retroactively to prevent the Indianapolis restrictions from taking effect.
"I'll try it," he said. "Whether we get that done in the process of getting a bill across the finish line, I'd say that'd be a fifty-fifty."
When asked if state lawmakers were overstepping their authority and infringing on home rule by trying to stop municipalities from regulating pet sales, Gov. Eric Holcomb said he's more inclined to support state lawmakers if a local policy has a statewide impact.
"It's a balance, but I generally lean toward home rule," Holcomb told IBJ. "When something has a statewide impact, that's where I'm more understanding of those different efforts. But yes, we have to start respecting home rule and understand how all of the pieces of the puzzle actually do fit together. And so it has to be on a case-by-case basis."
Please enable JavaScript to view this content.