By Joni Sedberry, Harrison & Moberly LLP
"What if you could get exactly what you want in life by reading and understanding the body language of murderers?" asks Janine Driver, New York Times best-selling author and award-winning keynote speaker. With more than 16 years of experience as a federal law enforcement officer within the Department of Justice, Driver will be presenting the opening plenary session for the 2021 Bench Bar Conference in Louisville from June 17-19.
Imagine how your perspectives as counsel, opposing counsel or even from the bench could be changed if you knew what people were keeping from you, emotionally or through facts. Do you look at someone that has their arms crossed and have a negative response? Driver says, "crossed arms is not a negative sign. It indicates they are using both sides of their brain." More telling is "when a person crosses both legs and arms, they have emotionally withdrawn from the conversation." Janine's training goes well beyond the common misconceptions of reading body language and into the science behind human responses and emotion.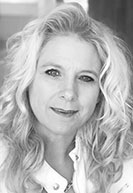 Driver has been praised as a lie detection expert for the FBI, CIA and ATF. She has been on the inside of horrendous investigations and has helped solve some of the worst cases. She has also been hired by major news outlets to provide expert commentary during debates and elections. She has been a guest on many television shows and leaves her audiences wanting to learn more.
During her time working for the ATF, Driver took classes in stand-up comedy to provide some levity in her life. She has opened for the likes of Chris Rock, Robin Williams and Ray Romano. She has become an expert on people-reading and will be sharing her skills in an entertaining and engaging way.
What is said or not said by body language is part of every case, every life and every day. Whether people realize it or not, everyone reads body language when determining how to respond to words or actions. Reading someone correctly can aid in communications but there can also be unintended negative consequences for misreading body language.
Bench Bar attendees will not be able to unsee, unhear or unexperience what is witnessed and learned from Janine Driver. Driver's notes and tips about body language will be embedded and recalled at different times through the remainder of your career and day to day. Spotting nonverbal objections and building trust are important skills for attorneys and judges.
Driver's session will kick off the annual conference this summer. Attracting hundreds of attorneys, judicial officers and guests, attendees of the conference can receive CLE, CME and ethics credits and will be provided the best access to judges and lawyers. Registration is now open at special early bird pricing! See registration details and reserve your spot now at indybar.org/benchbar. You don't want to miss out!
The safety and comfort of our conference guests is our number one priority. Go to indybar.org/bbsafety to view the current safety plan for the 2021 Indianapolis Bench Bar Conference. We will be monitoring recommendations and best practices with regard to COVID-19 throughout the months prior to the conference and will continue to update this plan as needed.•
Information and quotes from this article were obtained from Janine Driver's TedxDeer Park on February 9, 2019. A link to this talk and others can be found at janinedriver.com
Please enable JavaScript to view this content.