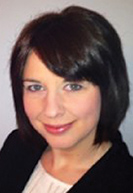 By Sonya Seeder, City of Indianapolis
Like so many other people, my dubious relationship with alcohol morphed into a dependency during lockdown. My nightly wine ritual seemed like a way of regaining some power and control in an uncertain world. However, I came to realize this ritual was doing just the opposite. Recognizing the need for change, I decided to participate in Sober October and continued on to November. As I stepped away from alcohol, I dove straight into Indy's nonalcoholic, or "NA" scene. Will I ever drink again? Maybe. Do I need a glass of wine every night? No. You do not have to hit "rock bottom" to revaluate your relationship with alcohol and one easy way to take stock is to participate in Dry January.
By now, you've probably heard of or participated in Dry January. In case you haven't, Dry January is simply the act of abstaining from alcohol during the month of January. No worries if you've missed a few days, you can still jump right in. We've all heard the JLAP presentations and know that we, as attorneys, are more susceptible to substance abuse issues. Abstaining from alcohol for any period of time can be refreshing and empowering.
Now more than ever, it is easy to participate in Dry January without feeling like you are being deprived. The "mocktail" scene has changed from sweet drinks befitting children to complex taste profiles that satisfy the most refined palates. Additionally, there are more places where you can order up a handcrafted mocktail that provide the joy of their more spirited counterparts. Here are some of my top recommendations for nonalcoholic drinks at home and around town.
Total Wine & More on the northside provides an impressive selection of non-alcoholic beer, wine and spirits. Some of my favorites are:
Seedlip Spice & Seedlip Garden are two of my very favorites. Full disclosure, I wasn't much of a gin drinker to begin with, but when I drink a Seedlip Garden and tonic I can't tell that I'm missing out on alcohol.
Partake Beers satisfy my beer craving and, at about 10 calories each, don't leave me regretting having a few. Some of your favorite craft breweries are making great NA beer options that are worth checking out.
I love red wine and though I have yet to try an NA red wine that replaces the real deal, Ariel is the brand that came the closest. White wines and rosés do better at making the transition to NA beverages.
If you don't mind waiting for shipping, there are some great nonalcoholic options online.
Lyre's makes fantastic spiritless products. You could build an impressive NA bar with their products and can order ingredients to dupe your favorite cocktail. I like to order cans of the Classico to drink straight, with orange juice or mixed with their Amalfi Spritz. I've also used their American Malt to make Old Fashions that did not disappoint. See details at lyres.com.
For Bitter for Worse is one of my favorite NA companies. They are a small shop out of Portland and each shipment they send includes a handwritten card from the owner. Their product is interesting because they aren't trying to mimic anything. My favorite drink from them, the Saskatoon, satisfies my red wine cravings but it is not a nonalcoholic red wine. It is a stand-alone drink full of complexity and depth. See more at forbitterforworse.com.
Getting out and about during Dry January is easier than ever with some great bars serving up NA cocktails. The Hulman & Cannon Ball Lounge at the new Hotel Indy offers up a whole bar of NA options. Just tell the bartender what drink you want and they will whip up an impressive NA version of it. They also have house creations that are just as beautiful, albeit expensive, as the signature alcoholic cocktail. Check out the Tail of Thyme for special treat. Bar One Fourteen at 49th & Penn and Sundry and Vice at Bottleworks Hotel also offer a stylish place to grab an NA drink with friends.
If you are looking to keep things more casual and enjoy a drink while watching a game, I'd recommend checking out Union Jacks in Broad Ripple. That's right, your favorite beer and pizza joint caters to those who don't wish to imbibe by serving up NA cocktails and beers. Centerpoint Brewing offers up multiple craft NA beers on tap that are high quality and hit like the real thing.
Whether you're making an evening cocktail or meeting up with friends for a drink, there are plenty of high-quality NA options to help you cheers to a Dry January. If you are struggling with substance-related issues and feel like you could use extra support, please reach out to JLAP at in.gov/courts/jlaphelps. All contact with JLAP is confidential. If you are looking for someone to grab an NA drink with or to learn more about the Indy NA scene, feel free to reach out to me at [email protected]! •
Please enable JavaScript to view this content.