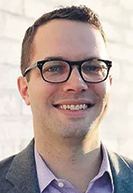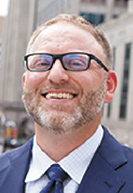 By Kyle McClammer, The Garrett Companies and Charlie Daugherty, Tate Bowen Daugherty Funk Spandau LLC
Much like no two law firms are the same, no two real estate developers are the same. However, in both industries there are certain norms and expectations that have become standard, conventional practices. While accepted norms usually exist for good reason, there is always room for improvement. Especially in the current, ever-changing landscape, the development lawyer who takes a critical look at standard practices and finds new ways to help clients accomplish goals efficiently will play an invaluable role in the development's success.
This discussion's aim and objective is to briefly highlight a few concepts that seem to frequently fall outside the development lawyer's standard practice and comfort zone, but that have the potential for adding incredible value by identifying inefficiencies commonly occurring in the transitions between the skillset of the development lawyer and the skillset of the construction lawyer. Put another way, whether developing a new project or rehabilitating an existing structure, at some point in the process financing, acquisition, and similar pre-construction activities will give way to the design and construction process. Within the fringes of those transitions lie the topics discussed below.
Transitions between traditional development work and traditional construction work often suffer from informational shortfalls. At least the following 3 key transition points are common sources of information gaps and inefficiencies that often lead to a host of avoidable issues the real estate development attorney can and should try to identify and short circuit:
Big picture vs. nuts and bolts — Development attorneys are (hopefully) involved very early in a project's timeline and are uniquely situated to understand the client's goals and vision from a 10,000-foot view. By the time the project is nearing the construction phase, however, what was once a big picture view narrows to very specific questions about design and constructability. It is almost universally the case that the client's construction-phase legal work will occur subsequent to much of its development-phase legal work. Whether due to lapse of time, lack of planning, or for any number of other reasons, the forest often obscures the view of the trees or vice versa, but both are critical for project success.
Legal personnel — It is most often the case that the particular attorney or law firm handling the real estate development work is not the same attorney or law firm who will assist the developer through the construction process.
Nonlegal personnel — In many cases the development client will hire an unaffiliated third-party general contractor or construction manager to orchestrate the construction phase. Even in those instances where the developer is vertically integrated, handling construction at least partially in-house, often the client will have relatively segregated teams of personnel with less-than-ideal interaction between those primarily wearing traditional development hats and those wearing traditional construction hats.
How then does a development lawyer help his or her client avoid these and other transitional pitfalls? To begin with, let's ask some basic, but critical, questions that can impact whether and where the real estate development attorney can bring value by eliminating inefficiencies and preventing headaches, such as the following:
Big picture vs. nuts and bolts
• Is this a brave new world for the client or old hat?
• What type of project will the client construct?
• What are the client's short-term and long-term goals (for itself and the project)?
• Where is the site located — in an urban, suburban or rural area? In a different state or country?
• Are there any unique or unusual circumstances or conditions impacting this project?
• How quickly does the client desire to complete this project and what are the incentives or disincentives driving this time frame?
• Does the client desire to own and manage the project for an extended period of time or does the client plan to sell the project shortly after completion?
Legal personnel
• What does the client expect from me from project inception to post-completion?
• Who will handle land use and entitlement steps for the development client, both from design and legal standpoints?
• Will development counsel be involved only when negotiating the initial purchase agreement for property, throughout the process, intermittently, or in some other fashion?
• Will the development client hire separate counsel to address construction items head-on, such as negotiating a prime contract?
Nonlegal personnel
• Will there be a general contractor, construction manager, or both, and if so, will either be an affiliate, third party, or some other form?
• What level of experience, expertise and staffing does the development client have for the development phase and for the construction phase?
• Who will handle land use and entitlement steps for the development client, both from design and legal standpoints?
• Will design obligations fall to the developer or contractor?
There are surely at least twice as many preliminary questions that should cross a development attorney's mind, but to even recognize the importance of this exercise is the primary goal of this short article. We encourage you to create your own outline or checklist and feel free to include these as starting points. Obviously, every lawyer, every client, and every project is different, so be creative and recognize that there is no such thing as asking too many questions, but you can certainly ask too few.
Even more than the preliminary questions themselves, the answers vary so much that no article could begin to capture them. That said, here are just a few examples of common issues that these and similar questions can raise that are often ripe for adding value in the transitions:
Big picture vs. nuts and bolts
Sticking with the theme, below are a few big-picture topics and issues at the forefront of the development that too often get lost in the transition to design and construction:
Project timeline
• What if there are delays in the land acquisition or financing process? How will that impact design, construction, costs, project viability?
• How do the purchase agreement, loan documents, etc. treat force majeure and how will that compare with delay provisions in design and construction contracts?
Access, parking, utilities
• Vehicular access — Where will site staff, subcontractors, material providers, city inspectors and others park throughout the duration of the construction phase?
• Second entry and exit — Is a second point of vehicular access necessary, either to meet local safety codes or for practical purposes related to large truck deliveries, machinery, etc.?
• Off-Site temporary and permanent easements — Will any infrastructure work take place off-site, and if so, are all necessary temporary and permanent easements in hand?
• Cranes and heavy machinery — What limitations might exist in local codes, private community documents, or elsewhere for the use of this equipment? Will the construction process require utilizing the air space of adjacent parcels, and if so, should an easement be obtained?
• Trailers, trash, materials and toilets — Each of these require occupying a physical space within the site. Are there any physical site limitations, local ordinances or private obligations that could impact expected usage?
Environmental
• Any environmental declarations, contaminants, or hazardous conditions discovered during due diligence?
• If so, has the client considered what, if any, impacts this may have on expected design and construction scopes?
• Who will ensure the client properly assigns risk related the conditions with respect to its employees, its general contractor, and any subcontractors or sub-tier parties who may be exposed to the conditions?
Restrictive covenants
• Aside from reviewing restrictive covenants with an eye toward whether any would prevent the development client's expected and desired long-term use of the site, will any impact the anticipated construction process and its means and methods?
• Community declarations can be particular culprits, and they may include such provisions as: limitations on hours of construction; requirements for site cleanliness, trailer placement, accepted noise levels, traffic, use of heavy machinery, construction signage; notice requirements to various parties; accepted methods of material delivery and storage; and required time periods for the completion of construction.
Land use
• Is the client being asked via the land use and entitlement process to enter into development agreements with the municipality where the project is located?
• If so, do they include specific requirements and restrictions for construction means and methods?
• How will those be addressed/what are the potential impacts?
Personnel (legal, nonlegal or both)
If a development lawyer is able to identify key transition topics moving from the big picture toward the nuts and bolts of design and construction, he or she then will be prepared to address many transitional issues frequently fall between the cracks with the shift in both legal and nonlegal personnel:
Project agreements
• We've flagged municipality development agreements in the foregoing section, but the development attorney may also draft, negotiate or otherwise encounter other forms of project agreement or development agreement that implicate the construction phase.
• For example, development agreements with nearby private parties may obligate the client to engage in various construction scopes of work, or could assign the same to the other party to the agreement.
• In any event, coordination with the construction phase and its participants is critical.
• Loan documents — This component of transaction coordination could easily take up more space than we'll dedicate, but in brief, here are some common, salient loan document terms that impose upon the construction phase:
• Requirements for the form and terms of design and construction agreements.
• Specific criteria or process for selection of a general contractor, construction manager, design consultants, and others.
• Requirements for resolution of construction disputes and/or liens.
• Retainage requirements.
• Required timing and other conditions precedent to disbursements of loan proceeds during construction.
• Inspection requirements.
• Force majeure related to construction issues.
• Construction close-out requirements.
• Investor documents — Similar to loan documents, this is and can be a deep reservoir of issues to keep on radar. Many of the issues flagged above for loan documents are often represented here, along with other concepts such as division of labor and authority among the various parties constituting the owner as it relates to selection, oversight and engagement with the general contractor and any other construction parties.
• Tenant leases — Although potentially not drafted or negotiated prior to the construction phase, this is yet another often overlooked area that needs coordination through transition. For any leases that loop a tenant in for planning or construction purposes, coordination is obviously vital, especially when the legal and non-legal personnel involved in the leasing process are completely different from the development lawyer, the construction lawyer, and non-legal personnel involved in those phases.
• Design contracts — This is similarly a deep reservoir, but for risk shifting purposes, it's likely very easy to see that a construction contract, and potentially sub-tier construction contracts, should be prepared and negotiated in the context of how risk was allocated via the applicable design contracts.
• Construction contract — Much has already been said, and far more can be said than this blog post will allow, but one of the most critical transition and coordination components is the prime construction contract. Just a few quick considerations:
• Is the client planning to use an industry form contract?
• Who will be handling client negotiations and drafting (hopefully there is significant negotiation and drafting)?
• What are the key rights, obligations and terms and conditions that need to be addressed to ensure client goals are met?
• What key provisions of loan documents, investor agreements, restrictive covenants, city ordinances, practical divisions of labor between the various parties involved through development, design and construction, tenant leases, and the other documents and such noted above need to be addressed in the prime contract?
• Purchase contract — In some instances, particularly those where the seller owns nearby parcels or developments, the purchase contract may include post-closing provisions related to the construction phase, such as requirements for timing of completion and associated buy-back rights or rights of first refusal.
• Insurance — This topic can and does fill entire bookshelves in the office of practitioners, but if the development client doesn't have a sophisticated understanding of what insurance coverages it should have or a third party engaged who can bridge the gap, simply pointing the client to such a third party can add tremendous value.
• Sales of new construction — For most of our discussion we've evaluated points in time prior to the construction phase where a development attorney can add value. Here, we look at post-construction and a point in time where the development attorney may be brought back in to prepare or negotiate a contract for the sale of a recently constructed project.
• What risks should or shouldn't be allocated to the owner/seller of the project?
• What risks should be borne by the buyer or allocated to construction or design parties?
• What representations and warranties are offered by the seller?
• What warranties and/or contracts are to be assigned by seller?
• Does seller have a right to unilaterally make such assignment?
• What are the time periods and terms of statutes of limitation and repose, latent defect laws, and future use, reuse or conversion of the improvement?
This article only begins to touch on a few common transition points where significant value might be added. Ultimately, because the circumstances surrounding each project vary so considerably, it would be foolish to offer anything more than a basic framework for the creative development attorney to consider when searching for means and methods to add real value for clients without adding (hopefully instead saving) significant costs.
As they say in development and construction, when in doubt, do what is best for the project. As development attorneys, there are many ways to better our clients' projects, but few offer such enormous bang for such little buck as that under present consideration. By simply addressing matters that frequently fall between the cracks created by differences in skillsets of development lawyers and construction lawyers, the project almost certainly will benefit. While that benefit may not always be easily and objectively measured, clients always appreciate a smooth project and tend to value the legal and nonlegal personnel who make that possible.•
This article was originally published on the Real Estate & Land Use Section page. See more from the section at indybar.org/relu.
Please enable JavaScript to view this content.