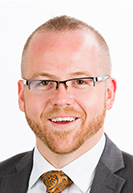 By Adam S. Ira, Frost Brown Todd LLC
It's that time of year again! If the words e-discovery, information governance and cybersecurity induce panic, confusion or just plain frustration, this spotlight is for you.
Whether you need six CLE credits (and an ethics credit to boot) or you want to stay current on the ever-modernizing e-discovery, cybersecurity and information governance world, IndyBar's E-Discovery Day has the info you need to stay current. E-Discovery Day will take place on Friday, Dec. 2, 2022, from 8 a.m.-5 p.m. at IndyBar HQ. We have an exciting lineup of speakers and presentations this year!
First, we will feature a panel of cybersecurity and data governance professionals to discuss current trends and best practices for risk management in cybersecurity. Then, we will feature our fan-favorite Case Law Update, discussing recent developments and rulings on e-discovery and information governance issues. If you're new to e-discovery, this caselaw update is a great primer to help you spot issues before they turn into a "Discovery Feud!" (more on this below). Next, we will have another fan-favorite, the judicial panel of Indiana jurists.
We'll break into small groups over lunch for facilitated discussion and networking. We are very excited about this session because it will provide guidance on working through real-world problems practitioners face in dealing with these complex issues. This is a way to learn by doing without matriculating in the school of hard knocks. Following the interactive sessions, we will have a panel presentation focusing on effective collaboration and project management. The speakers will be e-discovery consultants and litigation support professionals with years of "in the trenches" experience.
Finally, as a capstone to the CLE, we will feature an interactive game show session titled "Discovery Feud!" where the ethical implications of the day's topics will be discussed in the most entertaining way we can conceive of discussing ethics. Your host will probably not be funny, but he is well-versed in discovery feudin' and he is a subject matter expert on getting compelled. While there will be no refunds if you are not entertained, you can save some of your lunch to throw at the host (he wears cheap suits so don't worry about dry cleaning).
The program will end with a networking reception hosted by IndyBar. As in years past, there will also be prizes for attendees (and not just fidget spinners and stress balls).
We really hope you can attend E-Discovery Day this year. Register at www.indybar.org/ediscoveryday. See you there!•
Please enable JavaScript to view this content.