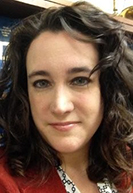 By Katherine Meger Kelsey, Kids' Voice of Indiana
Grandparent visitation is a subject that often arises prior to the start of the holiday season, and it's one that is more complex than it seems at first. There is no automatic right to grandparent visitation, and only certain categories of grandparents may request visitation rights. I.C. 31-17-5-1. These categories include: (1) grandparents of a child whose parent is deceased; (2) grandparents of a child whose parents' marriage was dissolved in Indiana, I.C. 31-17-5-1(a)(2); and (3) grandparents of a child who was born out of wedlock, with the caveat that paternal grandparents in this situation may only seek grandparent visitation if their own son established paternity in relationship to the child. I.C. 31-17-5-1(a)(3). Step-grandparents, great grandparents and grandparents where the parent's parental rights to the child were terminated do not qualify. See Jocham v. Sutliff, 26 N.E.3d 82, 85, 8-9 (Ind. Ct. App. 2014), trans. denied; In Re the Visitation of C.R.P., 909 N.E.2d 1026, 1027-8 (Ind. App. 2009), trans. denied; In the Matter of G.R., 863 N.E.2d 323, 326-7 (Ind. Ct. App. 2007); Maser v. Hicks, 809 N.E.2d 429, 433 (Ind. Ct. App. 2004).
Findings of fact and conclusions of law are critical to a grandparent visitation case. I.C. 31-17-5-6. The McCune v. Frey case, found at 783 N.E.2d 752 (Ind. Ct. App. 2003), sets forth what a trial court must address in its findings and conclusions. These items include: (1) the presumption that a fit parent acts in his or her child's best interests; (2) the special weight that must be given to a fit parent's decision to deny or limit visitation; (3) whether the grandparent has established that visitation is in the child's best interests; and (4) whether the parent has denied visitation or has simply limited visitation. Id. at 757, 759-60. The McCune court noted that these findings and conclusions are essential to grandparent visitation cases because they provide a clear understanding of a trial court's reasoning; grandparent visitation cases present a balancing act between a parent's fundamental constitutional rights and the fact that a child's best interests are "often served by developing and maintain contact with his or her grandparents." Id.
Awarding too much visitation is an impermissible infringement on a parent's fundamental right to parent their child. See In re Visitation of K.M., 42 N.E.3d 572, 573, 580-3 (Ind. Ct. App. 2015) (award of visitation mimicking the Indiana Parenting Time Guidelines would unduly infringe on the mother's fundamental right to direct the upbringing of her child). In general, awarding visitation to a grandparent that is similar to the Indiana Parenting Time Guidelines is not permissible. See K.I. ex rel. J.I. v. J.H., 903 N.E.2d 453, 461-3 (Ind. 2009); In Re Visitation of L-A.D.W., 38 N.E.3d 993, 997-1001 (Ind. 2015).
There are many more complexities of grandparent visitation; for example, the interrelationship of grandparent visitation and adoptions is a subject worthy of much deeper discussion. You can learn more about grandparent visitation by visiting the Grandparent Visitation section of Kids' Voice of Indiana's website: https://www.kidsvoicein.org/grandparent-visitation-in-indiana.•
Please enable JavaScript to view this content.