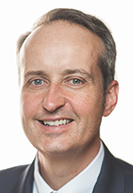 Pixel was a betta fish whose scales were colored multiple shades of blue, violet and pink. He belonged to my 8-year-old son, Charlie, and when Pixel was first placed in his new aquarium in Charlie's room, both Pixel and Charlie glowed. Pixel immediately owned his new space and he fanned out his tail as he circled his home.
Pixel's presence in our lives was part of a deal Charlie had brokered with me. Charlie and I agreed that if I could get the aquarium up and running, and if Charlie took good care of Pixel, then I would consider getting him a puppy.
Charlie's desire for a dog went back to Sonny. Sonny was a large dog with pointy ears and a long, strong tail. Charlie sketched him every day when he was in preschool in a detailed fashion that differed strongly from his normal stick-figure drawings. From the look of his artwork, you might have mistaken Sonny for a Doberman or a Great Dane, but in reality, Sonny was not a big dog. In fact, he wasn't a dog at all, and he never existed anywhere but in Charlie's imagination. No matter how many intricate details/falsehoods Charlie spun to his teachers about Sonny, no one could change the fact that Charlie invented him out of thin air.
Before Sonny became a presence in in our lives, Charlie's sisters, Moira and Emma, had also lobbied for a dog. In contrast to a guard dog like Sonny, every dog Emma wanted could fit into a purse and every dog Moira wanted could be described with one word: "adorable." When their requests for a dog became more incessant, I gave my daughters a choice: a baby brother or a dog?
They chose a baby brother and fortunately Charlie eventually arrived. When they inevitably got bored of Charlie, they asked for a dog again. I told them that Charlie would have to be house broken and properly trained before I would even consider a dog. Those two prerequisites were never met, and the girls eventually stopped asking for a dog.
The morning after Pixel arrived, I heard Charlie and Emma arguing over whether Pixel was taking a nap or whether he was dead. So, I ran upstairs to the aquarium and immediately confirmed that Pixel had gone to fishy heaven. When I broke the news to Charlie, Emma consoled Charlie by pointing at him and yelling "See!"
A few minutes later, Charlie and I had a porcelain funeral for Pixel. It resembled the funeral that Rudy Huxtable had for her fish in the first season of "The Cosby Show." We said some nice things about the 12 hours we had known Pixel, recited a prayer and with a flush, Pixel was gone.
It would be hard to blame Charlie for the quick death of Pixel, and I wanted to give him a chance to earn that puppy, so we got more fish. Pixel was followed by two female Bettas (named Pixel II and Tommy) and two guppies (named Gup and Glump) who all now cohabitate in Pixel's old aquarium. We have now made it five months without any fish casualties, and in that five months has Charlie shown the responsibility that would merit a dog?
Hell no.
Your parenting skills may be good enough to make an eight-year-old boy responsible, but mine aren't. So far, I have been the one to change the filter every month and I am the one who cleans out the aquarium once a week. I also lead the charge to feed the fish most days and I can never be certain if Charlie is telling me the truth on the days he said he has fed them by himself.
So, we still don't own a dog. And I imagine if you have read this far, you might feel sorry for my kids that I am so mean, but you may also be relieved that a guy who couldn't keep a betta fish alive for 12 hours hasn't allowed himself to own a dog.
I grew up with dogs and I know they require a lot of work and right now does not feel like the right time for dog ownership.
To be clear, I have nothing to complain about. But like you, I am working through a backload of cases that have been put off by the pandemic. And, of course, there are the cases that have recently come in that need attention as well.
Also, my kids are too short to drive a car and I often get up at 4:30 a.m. to work because I know that once 5 p.m. rolls around, Anne and I will be working our respective Uber services instead of our day jobs. And not only are these kids expensive, but they now have opinions. Every time I walk around the house with my shirt tucked in, my 13-year-old daughter voices her disapproval by sarcastically yelling "hot!" at the top of her lungs.
Lately, it seems that nothing goes as planned. Most days I wake up and wonder if I have allergies or COVID. I was supposed to write this column about the Bench Bar presentation I'm helping with as part of the Juneteenth Celebration, but the speaker I was going to interview in front of the audience reluctantly canceled. I tried to wriggle out of writing this message, but Julie wouldn't let me. So, what you are reading is the last-minute product of that circumstance.
I used to write these columns on a bi-weekly basis, and in those messages I would attempt to tell a story and then somehow relate the story to the practice of law. If Pixel, Sonny and their stories have anything to do with the practice of law, it is about how solid plans and intentions don't always lead to anticipated outcomes. One day, I will cave and agree to get a dog and the dog will be "adorable" and we will name him or her Sonny. But for now, the days are full, dogs deserve a better owner than me and sometimes, lawyers can allow themselves to say no.•
Please enable JavaScript to view this content.