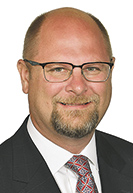 By Kristopher N. Kazmierczak, Katz Korin Cunningham
As of January 1, 2020, a brand new Indiana Supreme Court rule went into effect granting the opportunity for certain qualifying attorneys to hold a Pro Bono Publico License and serve as pro bono counsel. The rule covers certain types of Indiana and out-of-state attorneys who are not actively admitted to practiced law under Indiana's general rules of admission, but who are otherwise in "good standing" with the bar of this or another state. The Indiana Rules of Admission to the Bar and the Discipline of Attorneys were recently amended to create this new license category under Rule 6.2, which consists of seven sections.
Rule 6.2 authorizes attorneys who are inactive, retired, admitted in another state or admitted under Indiana's Business Counsel License (normally out-of-state lawyers serving an in-house function for a business operating in Indiana) to be licensed to provide legal services free of charge in Indiana. The key benefit of Rule 6.2 is the establishment of a larger pool of attorneys available to act as pro bono counsel to aid in improving the substantial need for the delivery of pro bono legal representation in Indiana.
The Indiana Supreme Court decides who may be admitted and authorized to practice in Indiana as a pro bono publico attorney. To be eligible the applicant must show he/she:
• possesses good moral character and fitness to practice;
• intends to provide legal services free of charge, to persons of limited means through a pro bono or other legal service organization eligible for fee waiver under IC 33-37-3-2(b) [includes a referral from a pro bono district]; and
• was a former active member in good standing in Indiana, but who is currently registered as inactive or retired; or
• has been admitted to practice law in the highest court of law in any other state (as defined in Rule 6, section 1), and who is in good standing and has no pending disciplinary proceedings in each state of admission. For attorneys admitted outside of Indiana, to meet the good standing criteria requires that the attorney was an active member of the bar of another state and currently holds a license as an "active, inactive or retired member".
No additional annual fee is required, other than the amount already due under the Rules of Admission as a result of the attorney's current status; for example, fees for inactive status.
The Indiana Supreme Court will also require specific proof to demonstrate an attorney is qualified for a pro bono publico license. Qualifying attorneys are required to file an affidavit affirming an intent "to be devoted solely to the provision of pro bono legal services." The statement of intent differs slightly for attorneys holding a Business Counsel License who must clarify that services not devoted to the business license will be exclusively for pro bono legal services. For out-of-state attorneys, they will also have to provide a certificate certifying admission to practice in another state, the date of admission and a certificate of good standing along with the previously mentioned affidavit. Recognized applicants will also have to file with the Indiana Supreme Court a statement of (i) his or her commitment to observe the Rules of Professional Conduct and the Indiana Rules of Court; and (ii) a written undertaking to notify the court of any change in such person's good standing as a member of the bar of any other state.
Section 3 of Rule 6.2 lays out the limitations on the pro bono publico attorney's scope of practice. First and foremost, a pro bono publico attorney shall not hold him or herself out as an active member of the bar of Indiana. The specially licensed attorney may, however, (i) appear in courts and tribunals in Indiana, (ii) prepare legal documents, (iii) and render legal advice and provide other pertinent legal services free of charge to persons of limited means through a pro bono or other legal assistance organization. In any court appearance, document filed with the court or legal document the rule requires a statement adjacent to the lawyer's name as follows: "Authorized pursuant to Admission and Discipline Rule 6.2."
The rule also makes clear that a pro bono publico attorney has the same rights and obligations as other members of the bar, including the pro bono reporting requirements of Prof.Cond.R. 6.7 (a)(1). It is spelled out that those rights and obligations specifically include the attorney-client privilege, work product and other similar professional privileges. When serving under this type of license, an attorney must complete at least three hours of approved Continuing Legal Education courses, with one hour in professional responsibility.
Equal treatment of obligations and rights also means that a pro bono publico attorney is subject to the professional discipline rules and measures in the same manner and extent as members of the Bar of Indiana. Rule 6.2 also includes provisions that the attorney's license is subject to control by the Indiana Supreme Court and governed by the Rules of Admission. In the event the attorney is admitted as a member of the Indiana bar, then a pro bono publico license is deemed to be superseded.
Presently, the local rules for the Northern and Southern District of Indiana and the Court of Appeals for the Seventh Circuit allow for the admission of an attorney who is admitted to practice by the highest court in any state. While the federal local and appellate rules do not expressly address the standing of a pro bono publico license, Rule 6.2 does provide that such attorneys are to be "considered a lawyer affiliated" with the Indiana bar and are entitled to all rights as a member of the Bar. Rule 6.2, however, further provides that a pro bono publico attorney may appear before a court or tribunal of "this jurisdiction." Thus, it appears to be unclear if Rule 6.2 is intended to limit the scope of a pro bono publico license to only Indiana state courts, and even if not, whether the Indiana District Courts or Seventh Circuit will consider such as a license to qualify for admission before the federal court so long as it is limited to the same type of pro bono representation covered by Rule 6.2.
As can be seen by the express wording of Rule 6.2, pro bono publico attorneys are intended to provide legal services through a "pro bono or other legal service organization." The Indianapolis Bar Association is an excellent resource for pro bono publico attorneys to seek out such opportunities and be matched up with qualifying pro bono organizations. Whether you are an active member of the Indiana bar or a pro bono publico licensed attorney, if you are interested in improving the provision of pro bono services, then you are encouraged to contact Julie Armstrong at the Indianapolis Bar Association.•
Kris Kazmierczak is a member of the Indianapolis Bar Association Pro Bono Committee and a shareholder of Katz Korin Cunningham, PC where he practices in the areas of business, contract and employment counseling and litigation.
Please enable JavaScript to view this content.