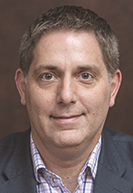 By Joel Schumm, Indiana University Robert H. McKinney School of Law
In 2010, the IndyBar Appellate Practice Section was discussing ways to help its members and improve the quality of advocacy in the Indiana Supreme Court and Court of Appeals. Most appellate advocates find immense value in "mooting" or practicing oral arguments, but putting together a moot panel can be a challenge. Some lawyers come from firms with experienced appellate or subject matter experts, but many lack such a network. "Judges" often spend hours reviewing briefs and cases before asking probing questions, followed by thoughtful, constructive feedback.
The section took a bold step by creating a new program: the Indiana Appellate Institute. Modeled after the Supreme Court Institute at Georgetown University Law Center, the Indiana Appellate Institute has since offered "moot" or practice argument sessions to more than 80 advocates in Indiana's appellate courts. From the beginning, the institute focused on first-time advocates likeliest to benefit from a practice argument.
The program has since broadened to provide opportunities to any advocate, charging modest fees for experienced advocates who represent clients able to pay. Nearly $20,000 has since been used to fund section activities, including scholarships to cutting-edge national conferences such as the Appellate Judges Education Institute.
The institute is not limited to IndyBar members, and attorneys from around the state and country have sought assistance. Although in-person moots approximately a week before an argument have been the norm, the institute has done virtual moots for those unable to be in Indianapolis and for everyone during the COVID-19 pandemic. From just a few arguments in each of the early years, the institute offered 18 moots in 2019.
Supreme Court Institute
Professor Irv Gornstein, the executive director of the Supreme Court Institute, has spoken to IndyBar members in the past about this Supreme Court moot program. That program regularly moots one side of nearly every case argued before the Supreme Court. Professor Gornstein shared program highlights and insights, including how he constructs a panel. Advocates may request a specific "judge," such as a well-known advocate, someone from a specific perspective (consumer vs. business), or a former clerk to a specific justice. One panel included all women. The Supreme Court Institute also offers other programming, including an annual briefing for the press and panel discussions of significant cases.
Looking Forward
As we blow out the candles on the virtual "Happy 12th Birthday" cake, the Indiana Appellate Institute continues to do what it does well, especially help first-time or infrequent appellate advocates, while looking for ways to continue to innovate and improve. We are grateful for the nearly 75 lawyers from a wide range of backgrounds who have volunteered to serve as judges.
If you would like to serve as an institute judge or schedule a moot for an upcoming argument, please visit our website for more information at indybar.org/appellateinstitute.•
Please enable JavaScript to view this content.