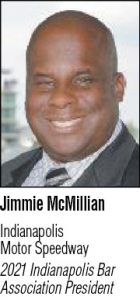 I am writing this message to you fresh from a wonderful trip to my dentist for a "deep cleaning." If you are not familiar with this joyous process, it involves several injections of Novocaine into your mouth and gums followed by drilling, scraping, picking, chipping and stabbing. The Novocaine definitely helps, but the sound, pricks and extremely sharp point of the dentist's tools hit nerves that you did not know existed in your body. PAIN. Even in an effort to stay strong, calm and relaxed, I felt a tear run down my cheek as I thought to myself, "When will it end? I hope very soon!" The best part of the deep cleaning process is when they tell you that they only perform the operation on one side of your mouth at a time. Yes, I have to go back in a few days to have the other side of my mouth deep cleaned!
A trip to the dentist is almost universally revered as a dreaded experience for patients. People will watch their teeth rot and fall out before scheduling a dentist appointment. Cost and health insurance aside, a seat in the dental chair is generally viewed as a very negative experience. We go because we have to go, not because we want to go. We send our children because we have no other choice in our fight against their cavities, overbites, gaps and need for dental correction, but we search desperately for a pediatric dental professional who will somehow turn something that inherently hurts into something that brings about a beautiful smile. It is that very rare dental visit with the dentist and dental hygienist with the specialized skill to limit or even eliminate our pain that we cherish, remember and even recommend to others. It is the dentist who understands that it is not just the end result of cleaning — having clean healthy teeth — but the process of how the cleaning is performed that matters.
This experience led me to wonder, "How do our clients view a visit with their lawyer?" This question is universal and should be at the forefront of every attorney's mind. Our professional success depends on whether we are the trusted, beloved counsel or the dreadful demon from the movie "The Devil's Advocate." What type of experience do we provide for our clients when they come to us seeking help, answers, solutions, guidance and peace of mind? Do we make their lives easier or harder? What is our bedside manner? Do we care whether they believe the client believes that visiting their lawyer is an experience even more painful than visiting their dentist?
I proudly make a number of referrals to other lawyers in the Indianapolis legal community each week. Unfortunately, I also receive a number of distress calls each week from our clients regarding the poor and unprofessional treatment that they feel that are receiving from their lawyer. Unanswered and unreturned phone calls, text messages and emails. Legal invoices without any discernible explanation for fees, cost and expenses. Some legal bills for services the client specifically asked the lawyer not to perform. Late or missed court filings. Clients who are scheduled to go to mediation or a court hearing but have no clue as to what is going to happen at the proceeding. Hopelessness! Frustration! Anger! Sadness! Rage! Legal clients who feel taken advantage of at the most vulnerable point in their lives. They sought out, hired and paid for a lawyer seeking professional guidance, but did not expect the process would be so painful. Does it have to be?
I have worked as a law clerk, attorney at a law firm and as in-house counsel. My viewpoint on this subject has developed dramatically over time as I have grown in the practice of law and provided legal services to clients from different platforms. When I was a law clerk for the Honorable Justice Frank Sullivan on the Indiana Supreme Court, I worried about how he and his colleagues viewed my work and the experience of working with me. When I was an associate at the law firm, I knew that my research and writing skills were paramount, but I was continually reminded by partners and clients work naturally flows to attorneys who have a reputation for being a "joy to work with." Now, as an in-house lawyer, I sit in the unique role as both legal service provider and client and can see firsthand the difference between outstanding lawyers I actually yearn to have the opportunity to work with on a project and those lawyers who cause a head shaking, hand wringing, "does this make any sense at all" conversation amongst the members of our legal team.
I believe that some lawyers arrogantly believe that their unique legal skills and expertise negate the need to provide the legal Novocaine of excellent client service. I can assure you those lawyers are wrong. Clients remember, and do not refer lawyers who are mean, rude, unprofessional, unresponsive and cause them pain. One dissatisfied client will tell their story to 10 other potential clients. Your reputation with your clients is the foundation upon which your career is built. To ensure a strong foundation, it is important to realize that even as lawyers the process of obtaining a good result for the client is just as important as the result itself. There are many lawyers who lost a particular case but won a client for life in the way that the matter was handled. I have always felt that it was pivotal for all lawyers to survey current and past clients to determine their level of satisfaction with the legal services that were provided and to receive feedback on methods of improvement. Do not assume that your clients were happy. Listen to them, learn from them and adjust if necessary, to solidify your foundation.
Many of us operate high-volume legal practices with a tremendous amount of pressure. As the lawyer for a racetrack, I understand the need for speed! We all wish we had more time to do those little things that make our clients happy. Many of our clients' bad attitudes, lack of responsiveness and disrespectful conduct can make it very difficult to provide them with the pleasant service they expect. I am sure that is what some dentists feel looking at the mouth of someone who has wholly failed to take proper care of their teeth over a period of years. Sometimes the only solution for fixing the problem is a costly, long and painful process. There are situations in which a legal root canal is the only option. But I believe that the truly great lawyers have developed strong positive professional client service habits that transcend the pain and uncertainty of the legal process.
For now, as my Novocaine wears off, ibuprofen is the cure for my surging pain, but my dentist's incredible efforts to limit my pain is what will bring me back to my same dentist again. Do your clients feel the same way about you?•
Please enable JavaScript to view this content.