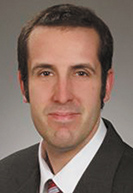 By Jared Correia, IndyBar Law Practice Management Consultant
Well, it's almost 2023. And, things are looking up. It's for sure been a long couple of years.
But, in addition to looking backward, the end of the year is also a great time for law firms to start looking forward. The last business quarter of the year is an excellent time to prepare your law firm for a successful next year.
Now, most law firm owners kind of float along on the stream, without much thought about how the firm runs beyond, "The money keeps coming in, so I guess we're good." But, there are a few things you can do to make sure that your law firm is better suited to hit the ground running in 2023.
Here is a smattering:
1) Build revenue projections. Most law firms try to make as much money as possible. And, while that's a reasonable approach, it's not a goal per se. Yeah, I'd like to make $1 billion this year, too — but is it likely? (Very unlikely, in fact.) Creating revenue projections for the coming year is more about establishing reasonable or achievable revenue goals for the new year. (And, it's OK to build in a little pressure to try to stretch and make more than you think is feasible.) Plus, it's not that hard to do. Set your annual gross revenue goal, and then add up as many new cases as it will take you to reach that number, based on average case value. Now, not only do you have a goal for gross revenue, but you also have a pathway to achieve it, with respect to the number of cases you need to bring in on a weekly, monthly and/or annual basis.
2) Generate new marketing campaigns. Now, generating revenue projections should give rise to additional queries. Like, how will we hit these case numbers? If you need to generate more cases to meet your revenue projections, you next need to figure out how to do that. Will you double down on existing avenues, or do you need to create new ones? At this point, if you don't have a formal marketing program, it would be a good time to build one. If you do have one, it would be a good time to edit it in order to add new marketing campaigns that will help you achieve your goals, and to keep your marketing efforts fresh.
3) Review your budget. If you're going to aim to revise your marketing platform to increase your revenue according to revenue projections you outline, why not also increase your profit margin? Similarly, the end of the year is a good time to do a budget review to aim to make cost-savings changes in the new year. You can start with subscription tools, as those can pile up, but, don't stop there. Make sure every line item is on the table.•
Jared is available for no fee consulting support to IndyBar members. Contact him at [email protected]
Please enable JavaScript to view this content.