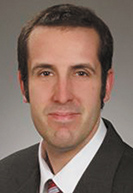 By Jared Correia, IndyBar Law Practice Management Consultant
Legal consumers have a wandering eye and a short attention span. They'll move to another potential law firm in an instant if they're not getting what they expect in terms of a law firm intake process. So, if you're like many attorneys and you struggle to stay on top of your intake process, because you're: not picking up the phone; not responding to voicemails, emails or intake form submissions; or making it hard for potential clients to schedule appointments with you — that's a pretty good strategy for losing the opportunity to convert leads to clients in the modern environment.
But don't worry — there are some simple tactics available for improving your intake process so that your "client journey" can become a predictable and profitable process, rather than a janky dartboard:
Engagement: Call to action. Legal consumers are often unfamiliar with the legal process and may never have worked with an attorney before. They're worried and they just want someone to help them as quickly as possible. That means two things from your perspective as a law firm.
First, you need to be able to "engage" potential clients, which means that you need to provide them with some method for exchanging information, not just inputting information (i.e., via a contact form). So, making sure you pick up the phone so that someone in your office (or even a virtual receptionist) can talk to the potential client is immensely important. This is also why law firms choose live chat agents and chatbots to offer a similar experience online without the need for a call.
Second, your law firm intake process should also include a call to action or a next step that a client can take. Again, legal consumers don't necessarily understand what it means to work with an attorney. So, keeping them informed of each step in the process is a sine qua non. Therefore, if you want your potential client to do something, be specific about. If the first step in your process is to schedule an initial consultation with a new lead, don't wait for your potential client to take several steps before getting there. As soon as they're qualified as a viable potential client (which can be done without the involvement of a human, via a chat tool, for example), let them schedule an appointment directly by using an online scheduling tool.
Understanding the legal process: The cost of representation. It is incumbent upon attorneys to share information with their potential clients about the legal process. Now, that's not legal advice or responses to hypotheticals; but potential clients have a burning desire to know more about how the legal process works, which information attorneys can deliver in conversation or via content marketing or even practice area pages on websites. Additionally, just quoting hourly rates may not be enough for modern legal consumers. What potential clients seek is a "total cost of representation" and, if you do not have a method for communicating that to your potential clients, they may become lost leads.•
Jared is available for no-fee consulting support to IndyBar members. Contact him at [email protected].
Please enable JavaScript to view this content.