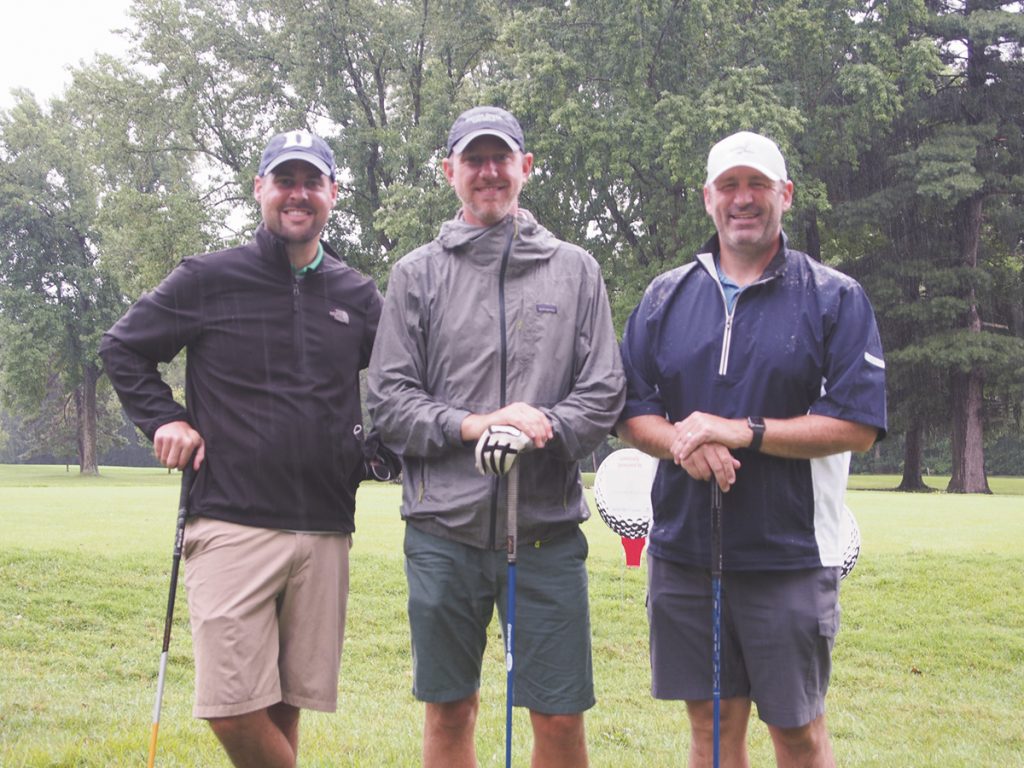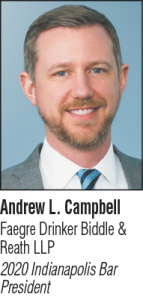 Last week, the Indianapolis Bar Foundation (IBF) Lawyer Links Classic Golf Outing was held in the most 2020 way possible — in the pouring rain. Despite Mother Nature's bad humor, there was a great turnout (even if one in our own foursome decided to stay home wrapped in a blanket by the fire). For me personally, it was great to see so many friends and colleagues in person. In fact, this was the first in-person IndyBar/IBF event since the Lawyer-Legislator Luncheon on February 25. Although it was a social and networking success, our team (and me in particular) played mediocre at best, finishing near the bottom half of teams. And that included using all our "gimmicks" that we purchased as good stewards of the IBF. Of course, the real winners are our community neighbors who get access to free legal advice as a result of the money raised by the IBF.
Indeed, this year, the IBF has supported two new and unique programs that have benefitted over 1,000 central Indiana Hoosiers. First, the IBF launched a Virtual Help Desk legal advice program like its biannual Ask a Lawyer. IBF volunteers log in to a virtual database where people can pose legal questions. The volunteers then engage with the person who asked the question to give them the free legal advice they need. IBF volunteers have donated more than 800 service hours, assisting more than 1,000 people.
Second, the IBF launched the 2020 Community Empowerment Grant, formerly known as the Impact Fund Grant, This grant process was converted from a single grant to a local legal non-profit to a grant aiding IndyBar solo and small firm lawyers impacted by the pandemic. Specifically, eligible attorney applicants accepted for the Crisis Empowerment Grant Program are granted $100 per hour to provide up to five hours of free legal services in the areas of family law, labor and employment, landlord-tenant or protective orders. Case referrals are provided from one of the program's partnering legal services agencies: Indiana Legal Services, Indiana Coalition Against Domestic Violence, Indianapolis Legal Aid Society and Neighborhood Christian Legal Clinic. To date, the program has helped 13 lawyers and referred more than 100 cases. The feedback from practitioners, clients and referring agencies has been overwhelmingly positive.
These programs are essential to those who cannot afford reliable legal advice. And it is only through the generosity of the IBF donors that these programs are possible. 2020 has seriously impacted many of the IBF's traditional events, like the Evening Under the Stars Gala. Thus, individual donors are increasingly important to ensure the sustainability of IndyBar's pro bono programs.
On our last three holes of the golf outing, the rain finally let up (somewhat). We can only hope that 2020 will similarly let up at some point too — but it's looking less likely by the week. Fortunately, we each have the opportunity to help support our neighbors by volunteering through an IndyBar pro bono program (email Kari Hartman at [email protected] if you would like to volunteer) or supporting the IBF, whose dollars make these programs possible. Please consider a donation today at indybar.org/donate. Fore!•
Please enable JavaScript to view this content.