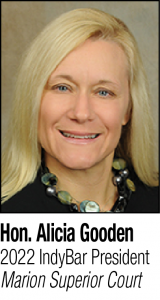 Well, it is the beginning of August and summer is effectively over. Wait, many of you say — summer isn't over until mid-September? We still have the hottest month of the year! (Typically, though it's been pretty bloody hot already this year!) Yes, you are correct, especially for those readers under the age of 30 or over 60 who likely don't have school-aged kids at home. But for those of us who do, it's game over. Heck; school started on July 27 in some districts. Most other schools begin the first week of August. The grind has begun again: classes, homework, practices, rehearsals, carpools, games, meets, rinse and repeat daily.
In my humble opinion, it's a damn shame. Gone are the summers that lasted from Memorial Day to Labor Day. And to those naysayers who say we can't get the 180 days of required schooling in without a shorter summer, I say, "baloney!" Will and I have done the math many times. Maybe there isn't a week (or two) for fall break, maybe there isn't a week for Thanksgiving, maybe there isn't two and a half weeks for winter break. I would trade a longer summer instead of those breaks all day long.
Why is this important? For our mental and emotional health. To be able to have a full three long months to both get work done AND rest, recharge and regroup. Both for the students AND their parents. Sure, as it stands now there is time to take a vacation; however, you are cramming it in to seven or eight weeks along with summer school, camps, driver's ed, work, sports and other practices. An example: My nephew, George, is a high school swimmer. He has had practice almost every morning at 6 a.m. all summer, along with some dry land practices in the evenings. When his family was in Gulf Shores for my niece's softball tournament, my sister had to pay for a weeklong YMCA membership so that George could swim and not fall behind his teammates. What kind of downtime is that? The "vacation" is more of a "check the box" versus time to truly relax and JUST. BE. That sort of downtime is so critical for all of us, regardless of age.
The summer activities that soothe the soul and lower the heart rate and blood pressure are different for everyone. Perhaps it's reading a new book each week. Maybe it's climbing a mountain. It could be exploring a park, biking the canal path, working on a craft project or practicing an instrument. All these adventures need uninterrupted and dedicated time in order for us to truly benefit from them. For me, it's spending time at the lake. Even working up there is less stressful than working in my office. There is absolutely nothing like sitting on a quiet pier in the early morning or at dusk, watching the birds fly overhead, seeing the fish jump in front of us, or observing a lone deer cautiously making its way down to the water for a drink. That environment invites quiet contemplation and reflection, a precious gift that we don't take for granted.
Likewise, the lake is a source of joy that we have been able to share with many friends and family over the years. A child saying, with unabashed excitement, "I caught a fish!" is something that never gets old. We've often had numerous kids on our pier all hoping to catch the walleye we can fry up for dinner. Hearing kids laugh with delight when they fly by on a tube brings a smile to our faces. Teaching kids (and adults alike) to water ski, paddleboard, wakeboard or surf, and watching them achieve those skills, feeds our spirit and recharges us in a different way. There have been many a toast raised as we watch the sunset over the water, often in disbelief that THAT sunset was better than the one before.
Those are moments of relaxation. Moments to simply take in the environment and forget what's going to come next. Moments without our cellphones, electronic devices and televisions. All of us need more of those. Our kids need more of those. Having the month of August teases us, especially for those who have succumbed to the grind already. So, my challenge to you is to capture some of those moments in the next six weeks before summer really ends. Even if your kids have started school, find an evening or a weekend for some true downtime — no work, no obligations, no phone calls, no social media. Just yourself, maybe some loved ones, and whatever activity brings you joy or peace. Happy trails!•
Please enable JavaScript to view this content.