The IndyBar is proud to have recently recognized two trailblazing legal professionals in our community. On Oct. 5, Ruth Rogers of Woodard Emhardt Henry Reeves & Wagner LLP was celebrated as the 2021 IndyBar Paralegal of the Year, and on Oct. 7, the Women and the Law Division honored Congresswoman Susan Brooks with the 2021 Antoinette Dakin Leach Award.
Both accolades aim to recognize exceptional legal professionals who've gone above and beyond in their respective professions. Specifically, the Antoinette Dakin Leach Award seeks to recognize a female trailblazer to honor its namesake, Antoinette Dakin Leach, who was the first woman admitted to practice law in Indiana.
Congratulations to both Ruth and Congresswoman Brooks!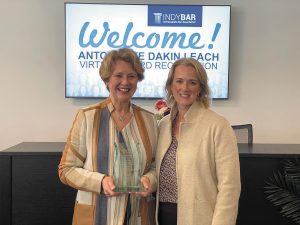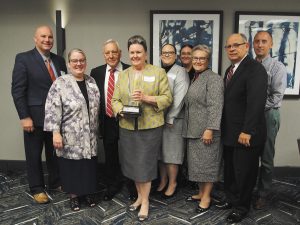 Please enable JavaScript to view this content.