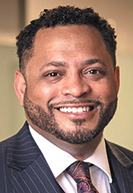 By Finis TatumPartner, Hoover Hull Turner LLP
It should go without saying that attorneys want to achieve good results for their clients while conducting themselves honorably. Fair competition in our adversary system, however, can be frustrated if relevant material is altered, concealed, or destroyed. In fact, feelings can be wounded and reputations can be maligned while attempting to exchange information with opposing parties. Discovery, nonetheless, is premised on cooperation and good faith participation.
Though it is crucial to many cases, discovery should not be a battlefield on which needless fights occur. Yet lawsuits often devolve into a cycle of discovery disputes. Documents are requested and interrogatories propounded. Documents are produced, some are withheld, lawyer-crafted interrogatory answers are served and some are answered only with objections. Then the attorneys must meet and confer. Sometimes progress is made, others an impasse occurs. Attorneys and their clients must turn their focus away from the merits of the case to file motions for protective orders, to compel or quash. A response is required and then hearings are added to a busy docket. Months have passed since the discovery dispute began, and finally a resolution, an agreement or court order, is on its way — until the next dispute arises.
This cycle can cause all manner of harmful effects, including unnecessary expenses, stress and wasted time. Carefully negotiated case management schedules become unworkable, and trial settings are lost. Litigants are frustrated by the adverse parties and counsel, and they lose trust — not only in those parties, but in the judge and the judicial system itself.
Thankfully, this is not the only way. The Indiana Commercial Court Rules and a trend in the commercial courts provide judges with the discretion to appoint a special master to address and resolve these discovery nightmares before they even begin. Unlike cases proceeding under the Indiana Trial Rules — where appointment of a special master is "the exception and not the rule," — in commercial court, judges may appoint a special master in "any case" where the parties consent, or where the court finds that a special master will "materially assist the court in resolving the case in a just and timely manner" and the costs associated with the appointment are "proportionate to the value of the case" and "will not be unduly burdensome to any party." Under the Commercial Court Rules, the court has the discretion to appoint an attorney, a senior judge or a nonattorney who has special skills or training to assess disputes, including but not limited to the admissibility of evidence, the existence of privilege, and highly technical and specialized protocols for maintaining and producing electronically stored information.
This tool permits the commercial courts to avoid, or at least lessen, the cycle of motions practice that slows litigation to a halt and bogs down judicial dockets. And the use of special masters is not limited to discovery matters. The courts may appoint an experienced lawyer to mediate or resolve critical issues without awaiting mediation of the case. The court may appoint a forensic accountant as a special master to resolve key valuation issues. Likewise, the courts may appoint experts in any field, sometime obviating the need for the parties to hire competing experts.
While the appointment of special masters is not a one-size-fits-all solution to discovery disputes, in the appropriate cases, an appointment can avoid the delay and costs associated with discovery disputes. Next time you find yourself in one of Indiana's commercial courts, if you see contentious discovery disputes on the horizon or a disproportionately expensive battle of experts, consider whether your case may be one where a special master can save the day (and your client's money).•
Please enable JavaScript to view this content.