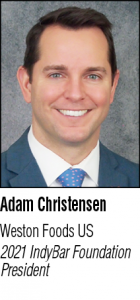 "Who is going to read that?"
It was an innocent question from my 5-year-old son, Booker, when I told him what I was doing instead of looking at the new virtual shovel he crafted on Animal Crossing.
See, my daughter, Louisa, has ballet every Saturday morning. On summer days, Booker and I load up our scooters and glide around the canal or climb on Depew Fountain all with the casual indifference to self-preservation that only a kindergartener possesses.
When the weather wasn't on our side, we'd camp out at Starbucks or Quills, syphoning Wi-Fi, eating junk food and re-caffeinating for our next adventure.
But with COVID restrictions in place and downtown an uninhabited, tear-inducing dystopia, this time we found a sunny parking spot, sat in the car and played video games with a soundtrack from Bowie, Prince, and the Velvet Underground (with some omissions because, well…Prince).
It wasn't how either of us planned to spend our morning. But, if eight years of parenting, 14 years of practice and nearly a year of COVID have taught me anything, it's to be flexible enough to change course at a moment's notice.
When you're playing corporate jargon bingo, this practice is often called "pivoting," as in: "Our consultants are forecasting a soft third quarter, so, after an ideation breakout, we've re-aligned our core competencies to pivot away from some headwinds."
"Uhh, Objection?!"
As inspirational and daring as pivoting sounds, the unspoken and icky truth about the practice is that pivoting is often about turning a turd into a teapot without admitting it was you who laid the turd in the first place.
And yet there are times when pivoting truly is courageous and encouraging. Exhibits A & B: the 2020 IndyBar and Indianapolis Bar Foundation.
These two organizations absolutely crushed "pivoting" in 2020 – think prime Hakeem Olajuwon – delivering not only their financial goals but also their engagement, education and pro bono service goals despite the most difficult and unpredictable "headwinds" of our lives.
Believe me: plenty of bar associations and foundations across the country did not fare as well. And while the IndyBar and IBF's successes are due in large part to the generosity and dedication of our community, the leadership, boards, and staff pirouetted through the minefields of 2020 like a barefoot parent dodging Legos on a hardwood floor. It has been a sight to behold … like prime Hakeem Olajuwon.
Thousands of hours of online classes, roundtables and get-togethers. Distanced and creative gatherings. Bold budgetary changes. In 2020, the IndyBar and IBF didn't make the mess, but they came away with a great looking teapot anyway.
So, Booker, who is going to read this? With luck, anyone who needs a little inspirational proof that "pivoting" can be done and anyone who earned this enthusiastic "thank you" for showing us how. Now, let's go dig up some fossils with that shovel.•
Please enable JavaScript to view this content.