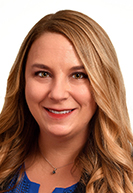 By Briana Schroeder, Janzen Schroeder Ag Law LLC
The EPA is cracking down on per- and polyfluoroalkyl substances (PFAS), a ubiquitous family of chemicals that can be found everywhere from dairy farms and military bases to nonstick pans and food packaging. PFAS are highly fluorinated aliphatic molecules that have been released to the environment through industrial manufacturing and through use and disposal of PFAS-containing products. Exposure may lead to adverse health impacts. PFAS are sometimes called "forever chemicals" because they do not readily degrade in the environment, have been used for decades in so many industries, and tend to build up in animals, people and the environment over time.
On March 14, EPA announced the proposed National Primary Drinking Water Regulation (NPDWR) for six PFAS including perfluorooctanoic acid (PFOA), perfluorooctane sulfonic acid (PFOS), perfluorononanoic acid (PFNA), hexafluoropropylene oxide dimer acid (the "GenX" chemicals), perfluorohexane sulfonic acid (PFHxS), and perfluorobutane sulfonic acid (PFBS). EPA anticipates finalizing the regulation by the end of 2023. EPA is requesting public comment on the proposed regulation. The proposed standard sets nonenforceable Maximum Containment Level Goals (MCLGs) and legally enforceable Maximum Contaminant Levels (MCLs) for these six PFAS in drinking water. The proposed MCLGs are zero for PFOA and PFOS. The proposed enforceable MCL for PFOA and PFOS is four parts per trillion. A "hazard index" of one is used for the MCLG and MCL for the other PFAS. The rule would also require public water systems to monitor for these PFAS and notify the public of the PFAS levels in public water. If these PFAS exceeded the proposed standards, the public water system would be required to reduce the levels through remediation measures. The rule is not final and does not require any actions until after EPA considers public input and finalizes the regulation.
The new standards are part of the Biden Administration's "PFAS Roadmap," in which the EPA laid out a three-year comprehensive agency approach to addressing PFAS. The new federal program will focus on three areas: (1) research; (2) regulation; and (3) remediation.
Research. The EPA published a national testing strategy. This will include nationwide monitoring for PFAS in drinking water. The Agency will also review existing PFAS usage and new PFAS under the Toxic Substances Control Act (TSCA) to ensure these substances do not create environmental concerns. The EPA is expected to develop additional methods to detect and measure PFAS in the air, soil and groundwater. This includes work to conduct a biosolids risk assessment for PFOA and PFOS in response to concerns about biosolids contaminated with PFAS, which creates uncertainty for states, treatment plants, land applicators, rural landowners and other stakeholders.
Regulate. The agency will propose a rulemaking to remove exemptions and exclusions for PFAS for toxic chemical reporting under the Toxic Release Inventory. The EPA Office of Land and Emergency Management will propose a rule designating certain PFAS as hazardous substances under CERCLA. The roadmap indicated that the EPA would establish a national primary drinking water regulation for PFAS and publish health advisories on final toxicity assessments to enable state and local governments to take appropriate action. The agency will restrict PFAS discharges through an Effluent Limitations Guidelines program. Toward the end of the three-year plan, the agency is expected to finalize risk assessment for PFAS that will serve as the basis for whether PFAS regulation is appropriate.
Remediate. The EPA's stated goal is to "[b]roaden and accelerate the cleanup of PFAS contamination to protect human health and ecological systems." The agency announced it will accelerate public health protections by identifying PFAS based, in part, on removal technologies. The EPA will evaluate and develop additional technologies for reducing PFAS in the environment to inform local decisions on drinking water and wastewater treatment, site cleanups, and air emission controls. The EPA's plan includes using the NPDES program permitting to reduce and measure PFAS discharges to waterways.
In Indiana, IDEM recognizes the most recent EPA-published methods for PFAS sampling in surface water, groundwater and wastewater. Beginning in February 2021, IDEM indicated it would facilitate PFAS monitoring at all Community Public Water Systems. This sampling is being phased in now.
While the EPA's PFAS plan is rolled out, other agencies have announced steps to combat PFAS contamination in our food supply, in fire suppression tools and in packaging materials, including the Department of Defense, the Food and Drug Administration, the United States Department of Agriculture and the Department of Homeland Security.•
Briana Schroeder, a partner with Janzen Schroeder Ag Law LLC, is co-host of a CLE program, "PFAS Contamination and Insurance Coverage", on May 11 at IndyBarHQ.
Please enable JavaScript to view this content.