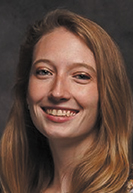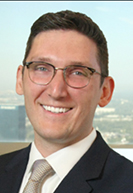 By Chelsey Lang, 2L at Indiana University Robert H. McKinney School of Law, and John Huldin, Taft Stettinius & Hollister LLP 
The derailment of a Norfolk Southern train has remained in the national spotlight since the incident occurred on Feb. 3. An overheated wheel bearing caused the train to derail, resulting in 38 cars becoming derailed. Eleven of those cars were carrying hazardous chemicals. These included butyl acrylate, butoxyethanol, ethylhexyl acrylate and, most notably, vinyl chloride, isobutylene and benzene. Vinyl chloride is a flammable, volatile organic compound used to make PVC pipes and other plastic products. Both isobutylene and benzene are also highly flammable. So, shortly after the derailment, authorities ordered an evacuation and conducted a controlled burn out of concern that these three substances would spontaneously ignite.
While there were no reported fatalities or injuries associated with the disaster, many of the 4,700 residents of East Palestine still have concerns. Inhalation of vinyl chloride can cause respiratory symptoms like shortness of breath and neurological symptoms such as dizziness and headaches. Some residents reported experiencing headaches, rashes and nausea. Exposure to vinyl chloride in the long term is most associated with an increased risk of rare and primary liver cancers. The Agency for Toxic Substances and Disease Registry has promulgated a draft updated toxicological profile for vinyl chloride that was open for comment on the Federal Register until May 10.
To add to residents' concerns, the impact of the derailment on the environment was notable. In the aftermath of the derailment, the director of Ohio's DNR estimated that 3,500 dead fish were found in local waterways. State and federal officials, including EPA personnel and the Ohio Department of Health, have repeatedly said they have not detected dangerous levels of the chemicals spilled in the air, municipal water or residents' homes. Nine private wells tested of 170 wells showed trace detections at levels below safe drinking-water standards. Concerns arose throughout the Midwest that the Ohio River may have been affected by the contamination, however only butyl acrylate and ethylhexyl acrylate were detected at low, non-hazardous levels. Monitoring has since confirmed that the 5 million people who get their drinking water from the Ohio River have not been impacted. The Evansville Water and Sewer Utility, which draws water from the Ohio River, is monitoring the water but does did not report any impact on its water quality. The utility has also added carbon to the water as an added safety measure.
The derailment has sparked numerous lawsuits and increased scrutiny of the nation's rail safety regulations. To date, at least eight federal lawsuits and one suit in an Ohio state court have been filed against Norfolk Southern. Several of the federal lawsuits are class-action suits seeking millions of dollars in damages. The suits cover a range of interests, spanning claims for medical monitoring to assertations of economic loss and decreases in property values. The lawsuits may or may not be able to be resolved with limited involvement from insurers. Norfolk Southern has a $75 million self-insured retention, but excess insurance may kick in if costs surpass that amount. Meanwhile, Norfolk Southern has offered $1,000 checks to residents and business owners affected.
In addition to lawsuits, environmental cleanup will impose further costs on Norfolk Southern. On Feb. 21, the EPA ordered Norfolk Southern, under CERCLA, to clean up contaminated soil and water, reimburse the EPA for cleanup thus far and attend public meetings. The EPA administrator, Michael S. Regan, also stated that if the company fails to comply, the EPA would impose fines on Norfolk Southern as permitted by CERCLA. For now, there are no plans to designate the location of the derailment as a Superfund site. Due to fears concerning possible dioxins released from the controlled burn, the EPA has also ordered Norfolk Southern to test for dioxins.
Indiana has joined the list of states receiving waste from the train derailment. Thus far, the EPA has entered into agreements with facilities in Michigan, Texas, Ohio and now Indiana to receive and treat hazardous waste from the derailment site. Like all circumstances involving hazardous waste, the waste must be disposed of at a licensed facility that meets the requirements of RCRA. Numerous Indiana politicians have spoken out against these agreements, arguing that the waste should go to facilities closest to the derailment site. Heritage received 34 shipments before the EPA halted the transport so that the hazardous waste, mostly in the form of contaminated soil, could be tested for dioxins. Heritage's permitted hazardous waste landfill is designed and monitored to handle waste containing dioxins, but there may be additional restrictions imposed before disposal continues.•
Please enable JavaScript to view this content.