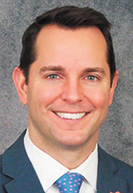 By Adam Christensen, Hearthside Food Solutions LLC
The year was 1997. Two shooting stars (one a chiseled hip-hop icon, the other TV's sweater-vested Jerry Lewis to The Fresh Prince's Dean Martin) partnered to save a floundering, laugh track drenched NBC sitcom called "In the House." The formula was simple: James Todd Smith (better known as LL Cool J) and Alfonso Ribeiro (only known as Carlton Banks) were sexy peanut butter and comedy jelly in mid-90s popular culture. Surely, putting the two of them together could revive the show.
Cool James himself said it best: "Don't call it a comeback."
Despite LL flexing his "one jean leg rolled up, one jean leg rolled down" fashion bona fides and Alfonso basically resurrecting Carlton but with less dancing and more goatee, "In the House" viewership cratered. By 1997, the show was dropped from NBC, picked up briefly by fledgling cable network UPN (remember UPN?!) and canceled shortly thereafter.
So, the formula didn't produce the desired outcome, but don't blame the ingredients. Alfonso went on to host several game shows, starred in a Broadway musical, won "Dancing with the Stars" and worked his way to a two handicap. And LL? He's starring in his 13th season of "NCIS: Los Angeles;" he's been inducted into the Rock and Roll Hall of Fame; and, in 2017, he became the first rap artist to receive Kennedy Center Honors. Also, I'm pretty sure he could still bench press a compact car, so, he's good.
Behavioral scientists warn of outcome bias, cautioning against judging the result of a process rather than the quality of the process and its components. "In the House" didn't work for LL or Alfonso, but that doesn't mean they couldn't succeed in other environments.
It's a concept as applicable to TV as it is to the practice of law. Private law firms aren't for everybody, and some private practices and private attorneys are destined to struggle whether due to poor management, stagnate client development, shifting markets for their legal services or 100-year pandemics.
The legal practice is an old industry, and it's famously adverse to change. However, unlike in generations past, private law firms and governmental legal departments aren't the only places for young and experienced attorneys to learn new skills, develop relationships, and find personal and professional fulfillment.
Take in-house work, for instance. There are hundreds of in-house counsel opportunities in central Indiana and thousands more across the country that are now accessible thanks to the pervasiveness (perniciousness?) of remote work. Today, automotive manufacturers, real estate developers, health care providers, banks, sports and entertainment conglomerates, even large-scale bakeries have legal departments filled with Indianapolis attorneys.
Beyond the anecdotal evidence, there are numbers. According to JDSPURA, from 1997 to 2017, in-house legal departments grew 7.5 times faster than law firms. Some studies now estimate that corporate clients spend more than 50% of their legal budgets on in-house legal counsel. What's more, IndyBar has taken steps to support this growing practice area, hosting its inaugural In-House Counsel CLE Getaway over the summer and developing plans to deepen its relationship with local in-house attorneys in 2023 (stay tuned!).
Admittedly, it borders on bathroom mirror self-delusion to suggest that an underwhelming legal career is the product of a bad fit, not a bad lawyer. After all, late-90s LL and Alonso weren't being confused for Denzel Washington. (Seriously, the show is rough on re-watch.) And yet, their careers later flourished despite the temporary bad fit. For some Indianapolis legal professionals, the growing options to go in-house could present a viable path to turn their personal "In the House" moment into a more fruitful fit … or at least a cameo on "Lip Sync Battle."•
Please enable JavaScript to view this content.