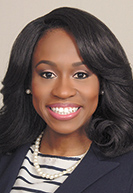 By Nakeina Cane, Cane Legal, LLC
Let's talk about virtual mediation, but first, let me give you a little backstory.
In law school, I had the pleasure of shadowing my first domestic relations mediator. For a budding law school student, it was quite an exciting moment. The mediator, a very experienced and well-known attorney, utilized "caucusing" to successfully help the intense parties reach an amicable resolution. Once the parties reached an impasse, he calmly escorted one side to a distant office and kept the other in the original conference room. I followed as he maneuvered from room to room and skillfully mediated the session. It was a sight to see, and I was astonished by his effective techniques and the process of mediation in general.
Fast forward to the year 2020: I am no longer a budding law student, but now I am an experienced attorney who has taken on the challenge of hanging my own shingle. Becoming a registered domestic relations mediator was a long-time goal and could generate additional revenue for my new law firm. In February 2020, I gleefully signed up and completed the required mediation training. I was now ready to embark on my journey as a trained mediator; however, the next month, the COVID-19 crisis shut down the world as we knew it. As the courts began to rely more on videoconferencing technology to conduct proceedings, so did other aspects of the legal profession. Continuing legal education (CLE) trainings, client consultations and professional organization meetings all followed suit and utilized videoconferencing. The uncertainty of the times caused us all to pivot and connect through technology like never before. As a result, my first appointment as a registered mediator was far different than I had imagined or how I witnessed in law school. My first mediation was successfully conducted utilizing Zoom videoconferencing. The attorneys and parties were not caucused to separate physical spaces but instead moved to virtual breakout rooms with a nervous click of the right button. Much to my surprise, virtually has been the only way I have conducted mediations as a litigant and mediator since 2020, and I love it! So now that the world is attempting to recover from the pandemic, will virtual mediation continue to maintain its popularity?
Mediation has become one of the most popular types of alternative dispute resolution in the legal profession. Some jurisdictions have adopted mandatory mediation under certain circumstances before setting a hearing. See Marion County LR49-FR00-502 (G. Mandatory Mediation). Because some courts are requiring mandatory mediation, offering both in-person and virtual mediation sessions provides attorneys and parties with more options and ease. The ability to resolve contested disputes short of the expense, time and strife of courtroom litigation can be a win for everyone. The concept of virtual mediation became more widespread during the pandemic, as it provided a safe, convenient, flexible and accessible option to resolve disputes without in-person contact. Adding virtual mediation sessions as an option for parties has significant advantages. Much to my surprise, virtual mediation sessions had very similar effects to in-person mediation sessions, with the use of helpful tools such as breakout rooms, screen sharing,and virtual hand-raising, not to mention eliminating the need for commuting and extensive idle time sitting in an office. Now, I would be remiss if I did not note that there are disadvantages to virtual mediation sessions, such as technical issues and varying comfort levels with technology. However, the advantages have proven undeniable, and if you ask me, virtual mediation will continue to be around for the foreseeable future.•
Please enable JavaScript to view this content.