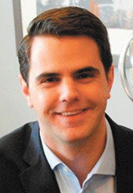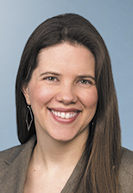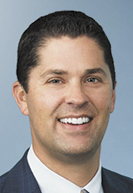 By Ryan Hurley, Faegre Drinker Biddle & Reath LLP; Harmony Mappes, Faegre Drinker Biddle & Reath LLP; Adam Willfond, Travelers Staff Counsel Indiana
For many businesses, trade secrets are among their most valuable assets. From customer lists to product designs to manufacturing processes, trade secrets are vital to success for many companies. Given their importance, failure to adequately protect trade secrets can have devastating consequences. Understanding the trade secret statutory scheme and key trends related to trade secret protection and enforcement is therefore critical to business owners and practitioners alike. This is especially true for an area of law that has seen substantial changes in recent years.
Join us at noon on Wednesday, Jan. 18, as IndyBar's Litigation Section hosts a virtual CLE (Zoom webinar) on "Hot Topics and Recent Developments in Trade Secrets Law." It will be presented by two trade secret litigators from Faegre Drinker Biddle & Reath LLP.
This CLE will first set the stage by providing an overview of both federal and state statutes, like the Defend Trade Secrets Act and the Indiana Uniform Trade Secrets Act. It will also include a primer on what constitutes a trade secret. With that context, the CLE will explore recent trends related to trade secret protection. As an example, noncompete agreements have traditionally been a key tool companies use to protect trade secrets. But noncompete agreements are increasingly under attack, including recent statutory developments that limit or prohibit noncompete usage. With the dramatic rise in remote and hybrid work environments, understanding whether a noncompete agreement will actually provide trade secret protection is a key issue for many businesses.
The panelists will also discuss how the use of technology, including social media and data capturing and analytical tools, can give rise to potential trade secret exposure. Employee mobility is another hot area for trade secret litigation, and we will discuss the extent to which trade secret claims may be available when an employee who has access to key technology leaves to work for a competitor.
With federal and state trade secret litigation on the rise, this program will also discuss the wide range of remedies available for trade secret misappropriation, including different ways to measure the harm resulting from a violation as well as recent trends in jury verdicts in trade secret cases.
Be sure to register for this for this timely and important discussion at indybar.org.•
Please enable JavaScript to view this content.