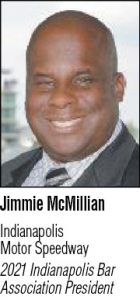 As we close out 2021, many of us will celebrate by giving gifts and opening presents. It is typically around this time of year that we ask our family and friends what they want for the holidays. Some of us will listen and dance to the Mariah Carey all-time hit song "All I want from Christmas is You" over and over again. We will order things online, pray that it is the correct size and marvel at Amazon Prime's ability to deliver our purchases quicker than Uber Eats can deliver our food. But today, I want you to think seriously and deeply about your holiday wish list. What do you really want?
Perhaps, there are some of you that truly do not want anything. For religious or personal reasons, you might not celebrate Christmas. You may think that you have everything that you want or need and do not want or need anything more. It could be that you don't want to ask for anything because you do not want the implied obligation and burden of buying someone else something in return. Maybe you believe a holiday wish list is for children and not adult professional attorneys. Well, humor me for a moment and take out a sheet of paper, just for fun, and write down a real holiday wish list with the things that you really and truly want.
Why?
Because you deserve the satisfaction and joy of having your holiday wishes come true. It's OK to dream. It's OK to look forward to the unique experience of someone making your dreams come true. As lawyers, we are often the leaders of our family, our companies and our firms, constantly carrying the heavy burden of providing for others that depend heavily on us. Society trains us that it is noble and proper to give without any expectation of something in return. Is that realistic? Is it healthy?
For example, is it OK to have "affirmation" on your holiday wish list? What about "a workout accountability partner" so that you can improve your health this year? How about telling that person that you love that has not gotten vaccinated that your only wish is for them to get vaccinated before the end of the year? Perhaps it is the ability to come out as LGBTQ+ to friends and family. Maybe, it's a dinner date, a vacation, a new suit or a brand new pair of Jordan 12s, size 11 (just in case anyone is shopping for me!). Seriously, I dare not make your list for you, but I urge you to take the personal time to be vulnerable and to determine what you really want for yourself. I know you are grateful for everything you currently have, but its OK to admit that you want more. It's powerful, uplifting and encouraging when you get what you want from those that love and care for you. It's also OK to have things on your wish list that no one else can provide for you but you. Yes, you can be your own Santa Claus, determine if you have been naughty or nice and respond accordingly.
So, for my holiday wish, I wish that each of you engage in this exercise of actually writing your wish list, "A Dear Santa Letter," and that you embrace your wants and desires, and I pray that all of your holiday wishes come true.•
Please enable JavaScript to view this content.