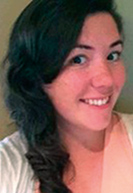 By Emily Angel, Kids' Voice of Indiana
Whether you're working at a firm, at a nonprofit, for the government or you decided to hang your own shingle, it can feel lonely being a new attorney in a world of people who seem to have things figured out. From learning how to file your appearance (they so did not teach us that in law school!) to sifting through your student loan repayment options, it's all very new and can be daunting. There is good news, though; you will survive, just like we did. Even better news? We're here for you. Who exactly? The IndyBar Young Lawyer Division (YLD) has put into place something we're calling Office Hours!
What is it?
Office Hours is a new and informal monthly event where attendees will meet with other new/young attorneys with the goal of creating an environment where folks feel comfortable asking people who have been there before about the many challenges facing new attorneys. Examples of discussion topics include financial planning, creating your brand as an attorney, reviews of legal services/products, advice on switching jobs, how to get involved in the community/bar association, balancing your personal life with work obligations, talking through ways to handle difficult opposing counsel, or really whatever happens to be bothering you at the time.
Meetings will occur on a monthly basis with the time and location changing each month to accommodate the busy – and varied – schedules of new attorneys throughout the Indianapolis area. Whether it's mid-afternoon coffee or happy hour, Office Hours aspires to provide a relaxed setting that will hopefully attract a diverse crowd of new attorneys.
What ISN'T it?
Office Hours is not a CLE program. Don't expect to be "talked at," but instead actively engage with people who have gone through exactly what you are. While conversations about specific cases and areas of the law are likely to occur, the purpose of Office Hours is not to teach substantive law, but instead to help new lawyers navigate the obstacles of their early career.
It's also not a formal mentoring program. Office Hours takes the guidance of formal mentoring and combines it with the easy conversation of simply hanging out. Programs like IndyBar Mentor Connect are excellent at providing recent law school grads with direct one-on-one contact with established lawyers, but Office Hours is designed to be informal. If deeper connections are made organically, that's great, but there's no pressure to sign up for a long-term commitment. You just show up when you can and ask (or answer!) whatever questions you want.
When you boil it down, being an attorney means solving problems for other people. But for a young attorney, the pressure of that role can feel like being buried under a pile of bricks. Office Hours is here to help new lawyers remove some of those bricks, by taking some of the mystery out of lawyering and by simply being there for each other. Keep an eye on indybar.org/events for details on the next Office Hours event!•
Please enable JavaScript to view this content.