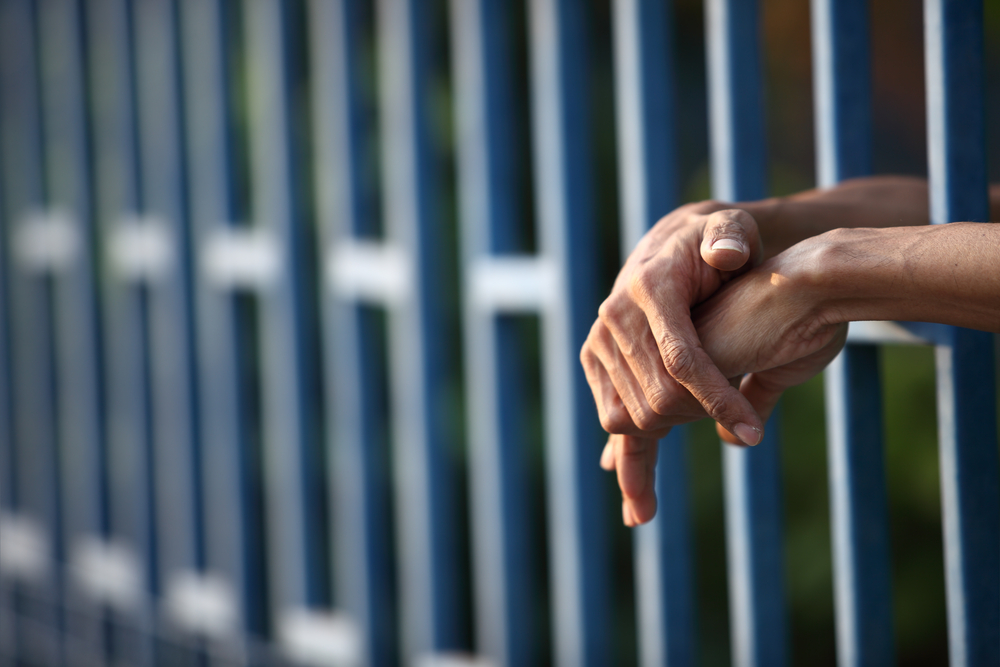 An Indiana Department of Correction inmate can proceed with his claim that a prison officer violated his rights by housing COVID-positive inmates near him, a federal judge has ruled, rejecting the officer's exhaustion-of-remedies argument on summary judgment.
Judge Jane Magnus-Stinson on Monday denied Lt. Storms' motion for summary judgment in a prisoner civil rights complaint filed by Raymond Hawkins, currently an inmate at the Industrial Facility in Pendleton. Court records do not list Storms' first name, and Indiana Lawyer was unable to independently verify it.
According to Hawkins, in June 2020, COVID-positive offenders were placed next to him while he was incarcerated at the New Castle Correctional Facility. He asked Storms to relocate him, but Storms refused, resulting in Hawkins "contracting COVID-19 and becoming sick."
Thus, on Sept. 17, 2020, Hawkins claims he filed a grievance by giving his grievance to a law library supervisor. He then received a response from grievance specialist Hannah Winningham claiming no one around him had tested positive, according to Hawkins' summary judgment affidavit.
Then, according to Hawkins, he attempted to appeal that response by giving it to the law library supervisor to make copies. But in late October 2020, Hawkins claims he was "written up and falsely accused of altering the offender grievance response that was sent to him … . Because of the writeup, the grievance response was confiscated and is now in his confidential facility packet, which he is not allowed to access."
Thus, Hawkins argued, he was unable to pursue an administrative appeal.
He filed the instant lawsuit pursuant to 42 U.S.C.  1983, claiming his Eighth Amendment rights were violated.
But Storms disputed that Hawkins actually filed a grievance. And even if he did, Storms said Hawkins did not exhaust his administrative remedies, thus entitling the officer to summary judgment.
In rejecting that argument, Magnus-Stinson found Storms failed to prove that the rest of the grievance process was available to Hawkins once the grievance response was confiscated.
"… Mr. Hawkins did explain why he failed to appeal the grievance response, and the Court must accept that explanation as true for purposes of summary judgment," she wrote. "… If Lieutenant Storms contends that Mr. Hawkins could still have appealed the confiscated grievance response despite not having access to it, then he must explain how that could be accomplished. He has not done so."
The judge also rejected Storms' timeliness argument.
"Lieutenant Storms suggests that Mr. Hawkins's appeal attempt must have been untimely because appeals must be filed within 5 business days, and the allegedly falsified document was discovered on October 20, 2020 — more than a month after the September 17 Grievance was filed," Magnus-Stinson wrote. "But the current record is silent as to when the September 17 Grievance was recorded and when Mr. Hawkins received a response to the September 17 Grievance; thus, it is impossible for the Court to calculate when his time to appeal began running and when it expired."
Lastly, the court rejected Storms' argument that the claims in Hawkins' original complaint don't match his claims on summary judgment.
"Lieutenant Storms is correct that Mr. Hawkins's original complaint stated that he had a copy of the response to the September 17 Grievance, but the complaint went on to say that the copy was 'in his confidential classified packet,' which is consistent with his position at summary judgment. Regardless, any conflict between Mr. Hawkins's unverified complaint and his summary-judgment affidavit raises a credibility issue that the Court cannot resolve at summary judgment," she wrote.
"In summary," Magnus-Stinson concluded, "there are genuine issues of material fact as to whether Mr. Hawkins timely grieved the conduct at issue in this lawsuit and whether the appeal process was available to him. Accordingly, Lieutenant Storms's motion for summary judgment must be denied."
The judge gave Storms until Nov. 14 to indicate whether he will withdraw his exhaustion defense or proceed to a Pavey hearing. A failure to respond by that date will be interpreted as a withdrawal of the defense.
The case is Raymond Hawkins v. Lt. Storms, et al., 1:21-cv-01465.
Hawkins is proceeding pro se while Storms and co-defendant R. Schilling are represented by attorneys with Stoll Keenon Ogden PLLC in Indianapolis and Boston Bever Forrest Cross & Sickmann, or BBFCS, Attorneys in Richmond.
Online records show Hawkins is serving a 42-year sentence for rape. His projected release date is March 28, 2027.
Please enable JavaScript to view this content.