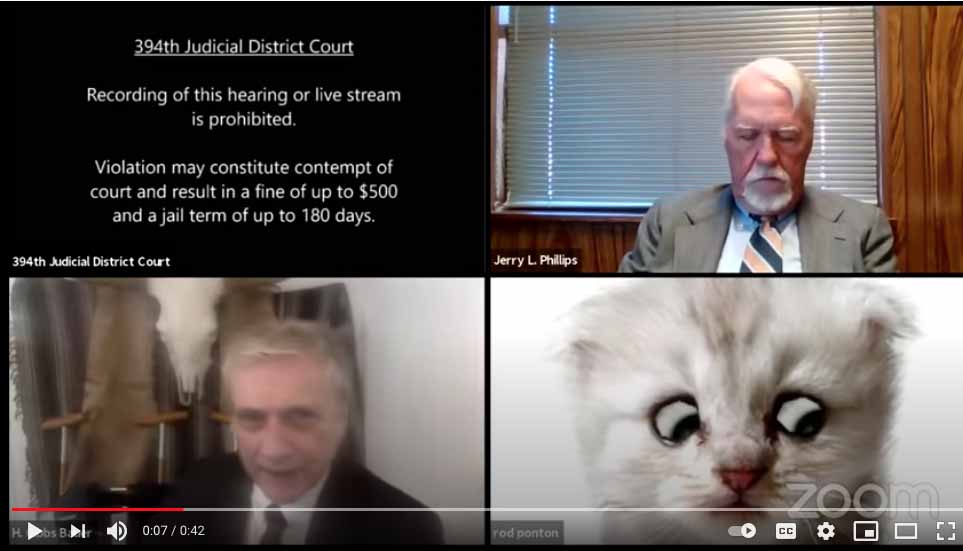 Two years into the COVID-19 pandemic, the Indiana Supreme Court is rescinding the emergency order that expanded rules for remote proceedings. However, a proposed amendment to Administrative Rule 14 would continue giving trial court judges broad discretion to use virtual spaces.
On Friday, the Supreme Court issued an order rescinding its May 13, 2020, emergency order, effective Jan. 1. According to the Friday order, proceedings occurring on or after New Year's Day shall be subject to Interim Administrative Rule 14.
"… (T)he same COVID-19 emergency conditions that necessitated the Emergency Order no longer remain. But remote proceedings — in appropriate cases and under appropriate circumstances — provide an efficient and effective means of accessing the court system for litigants and lawyers," the order states.
Interim Rule 14 defines a remote proceeding as "any proceeding, including without limitation entire proceedings or parts of it, using telephone or videoconferencing capabilities to allow case participants to appear virtually." The court is now seeking feedback on proposed changes to Rule 14 and "will review use of this interim rule and feedback from the public, bench, and Bar prior to issuing a new rule."
Under the proposed rule, in all nontestimonial hearings or conferences, a court may, upon request or on its own order, conduct a hearing or conference as a remote proceeding. A court shall conduct all testimonial proceedings in person unless there is a good reason not to, the order states.
"Presenting live testimony in court remains of utmost importance," the commentary to the proposed rule says. "For this reason, Rule 14(C) requires showings of good cause or agreement of the parties prior to allowing a remote appearance. A court must also have safeguards in place to ensure adequate identification of the witness and to protect against influences by persons present with the witness. To participate in a remote proceeding, case participants must have adequate internet service allowing for uninterrupted audio and visual transmission."
Also during a remote proceeding, a court must provide the opportunity for confidential communication between a party and the party's counsel, according to the proposed rule.
Further, the proposed rule states that courts should determine on a case-by-case basis whether telephone or video technology is appropriate.
Case participants may object to a request for a remote proceeding or to a court's order setting a remote proceeding under the proposed rule, which also does not place any specific deadlines or set out any procedures for objections.
"Courts are expected to handle objections in accordance with usual practice and procedure; however, case participants should object or indicate their ability to participate remotely as soon as reasonably possible," according to the commentary.
Finally, "The Indiana Office of Judicial Administration shall develop guidance and best practices on remote proceedings and make those available on a public website," the proposed rule states.
Comments from the public can be submitted online.
Please enable JavaScript to view this content.