Todd Spurgeon, former president of the Indiana State Bar Association, remembers having lots of conversations about health insurance plans.
As a young lawyer on the ISBA board of governors, he participated in discussions about the need within the state's legal community for an affordable option. Also, when he went to his local courthouse, other attorneys would often pull him aside, asking if the state bar was going to be offering anything.
However, the discussions and examinations of health insurance always led to the same conclusion — the plans and options the bar association looked at were, as Spurgeon explained, "not workable."
Changes in the marketplace brought new opportunities and, starting about 2017, enabled the ISBA to reach a different conclusion. The association began working on instituting an insurance policy available through the big carriers, then shifted to building its own plan from scratch before returning to a traditional coverage option.
A few days ago, the ISBA rolled out a long-awaited health plan that bar association leaders believe will provide an affordable alternative, especially to small- and medium-size firms across the state.
"That's been the board's discussion through this is, what can we do to benefit the biggest part of our members or at least give them an offer," said Spurgeon, a partner at Kightlinger & Gray in New Albany. "From my point of view, the answer was always, 'It's not workable.' Now, it's workable, and we've worked on it, here it is, and our members are going to tell us if it's useful to them."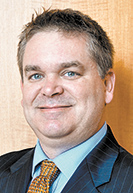 The ISBA is offering a group health insurance plan through United Health Care.
Each firm that joins the group will be underwritten independently so rates will vary, but Joe Skeel, ISBA executive director, said the baseline from which the costs will start will be lower because of the buying power that comes with being part of a group. Having more lives being in the plan, he continued, will lower the risk and garner better rates.
The excitement of finally being able to offer health insurance to its members is tempered by the disappointment that solo practitioners will not be able to participate.
Skeel explained solo attorneys have been particularly hard hit since the Affordable Care Act's marketplace bottomed out. As the market became filled with more people who had higher health risks, the big insurance carriers exited, which left single-lawyer firms having to choose among low-rated, very expensive plans that were not always accepted by their local physicians and hospitals.
"It doesn't feel complete to me, personally, just because we know how many solos out there need it and we know how many solos out there want it," Skeel said. "If they want it, we want to give it to them, but there's this roadblock in the middle that prevents it."
Healthy lawyers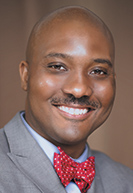 Finding a one-size-fits-all plan turned out to be impossible, but the bar association is optimistic the current option will be beneficial to many attorneys and their firms. Small- and medium-size legal offices, in particular, are seen as falling into the sweet spot of the group's insurance policy.
ISBA President Michael Tolbert knows from experience how stressful finding affordable premiums and coverage can be for small firms. He and his wife, Shelice, operate their own three-lawyer firm, Tolbert & Tolbert in Gary.
The economics of providing health care coverage can be "extremely crippling" for small- and medium-sized firms, he said. But without offering medical insurance, firms can have difficulty attracting and retaining talented attorneys and staff.
In addition, Tolbert said health insurance can benefit clients. A physical fitness advocate and former chair of the ISBA wellness committee, he said with the coverage, attorneys will be able to get their regular checkups and preventive screenings so they can improve and maintain their physical health.
"In order for lawyers to be able to deliver our service, we have to be healthy," Tolbert said. "… For small- and medium-sized firms that don't have insurance or are forced into insurance that may not be affordable, I think that affects wellness. It affects lawyers' and members' ability to deliver services."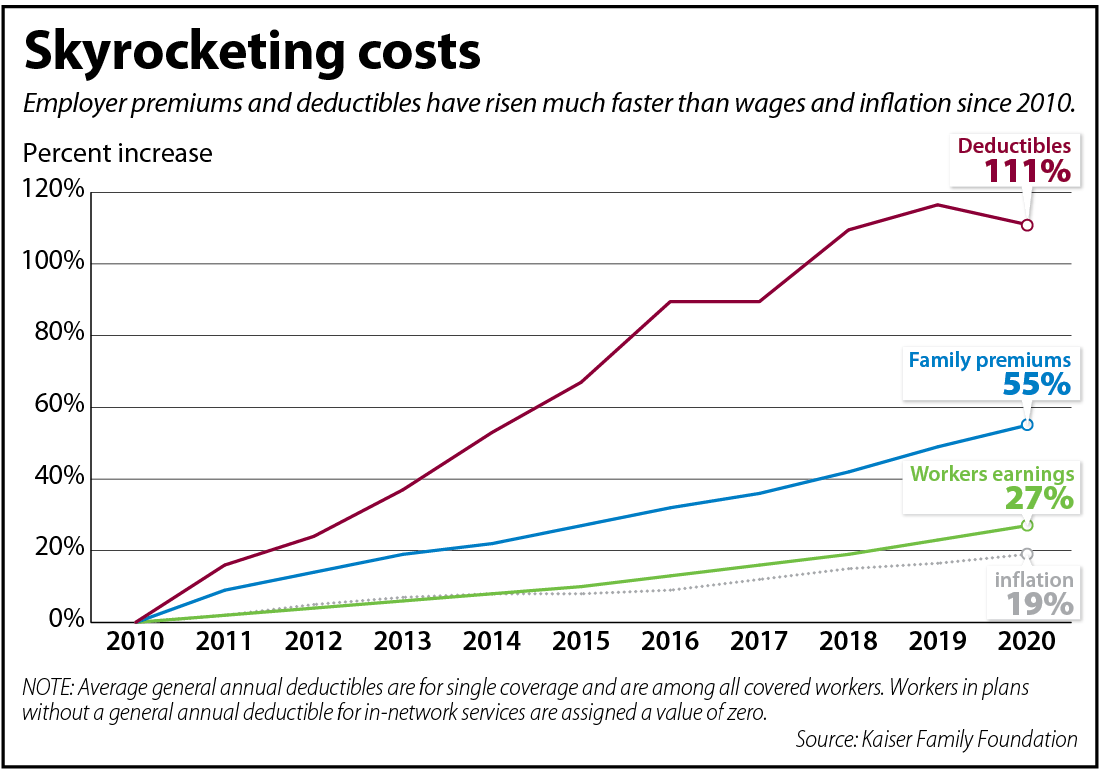 Appetite for a plan
Tolbert, Spurgeon and Skeel are not expecting law firms to immediately switch to the state bar's insurance plan. But they are confident that lawyers will review the policy and over the next two to five years, more firms will switch their coverage.
Legal professionals might become more comfortable with the association's plan because it is a traditional policy, Spurgeon said. Previously, in order to cover solo practitioners, the bar had constructed its own self-funded plan. Under that plan, claims would have been paid out of the pool of money collected from participating firms so those firms were going to have to commit to staying in the plan for multiple years.
The ISBA was crafting its own coverage option to take advantage of a decision from the U.S. Department of Labor that allowed solo proprietors, including solo practitioners, to enroll in health plans offered by associations.
But just as the state bar was rolling out its new product, the U.S. District Court for the District of Columbia issued a ruling that derailed the association's health program. The court found contrary to the Labor Department's interpretation of the Employee Retirement Income Security Act of 1974, business owners could not also be employees of that business.
The case, State of New York et al. v. United State Department of Labor, et al., 1:18-cv-01747, has been appealed to the District of Columbia Circuit Court of Appeals.
As the ISBA introduces the new insurance option, many lawyers might begin having conversations about the policy and whether their firms should join. Spurgeon said the key to convincing firms to enroll in the association's plan will be the answer to the cost-and-benefits question.
"To me, I think it always boils down to price," he said, noting firms look at insurance in terms of what it costs and what it offers to employees. "I think whether it comes from the state bar, frankly, or a giant conglomerate insurance company, that's what it's going to boil down to."•
Please enable JavaScript to view this content.