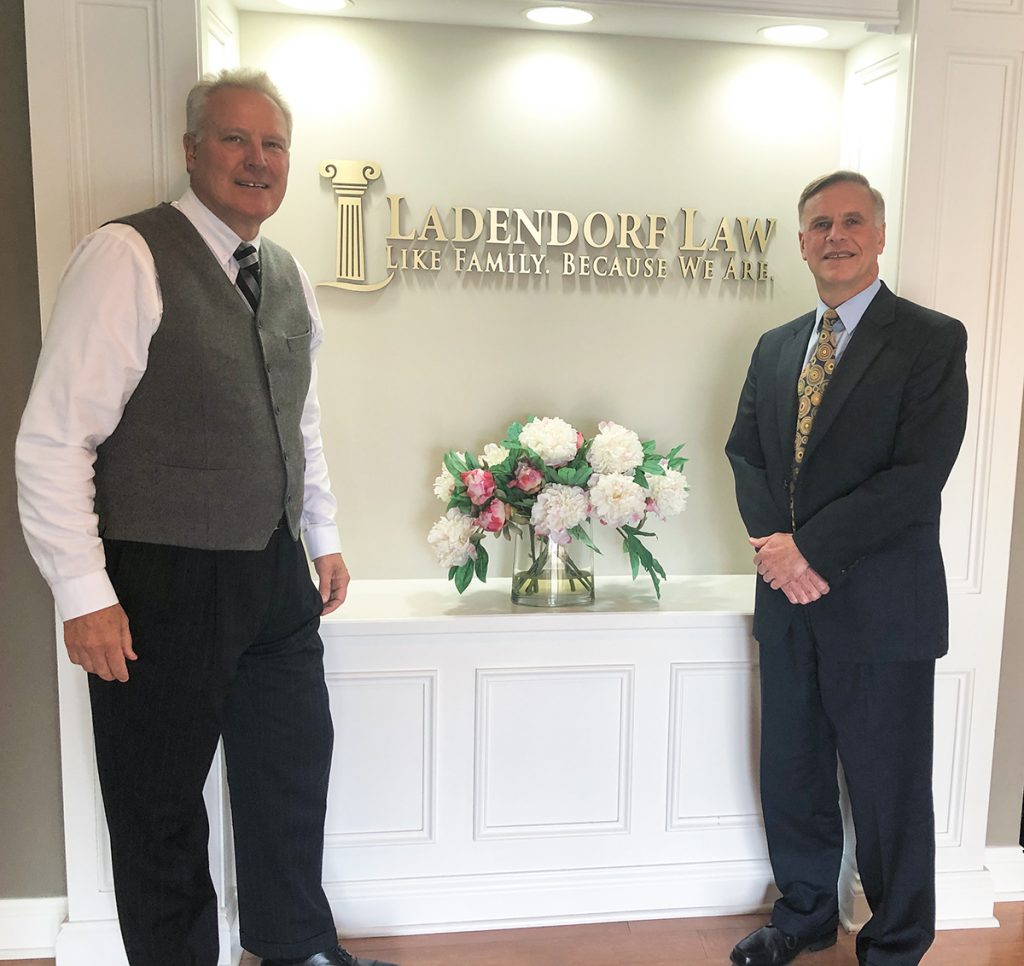 They say you shouldn't mix business and family. But not all Indiana lawyers follow that rule.
Across the state, it's not uncommon to find law firms bearing a family name. Brothers, sisters, parents, spouses and other relatives frequently join forces, often setting up shop in their hometowns.
Sure, it can be difficult to draw the line between business and personal. After all, if your spouse is in the next office over, wouldn't it be easy to pop in and ask a question about this weekend's plans? But what if there's conflict in the family, or a parent gets sick and both sibling-attorneys need to leave the office?
Hoosier lawyers who practice with their families say it's a fine line between their home lives and their work lives. But what they've also found is that working with family actually gives them more flexibility to integrate the two without sacrificing productivity.
Indiana Lawyer recently sat down with five sets of family practitioners. Here are their stories.
Brothers, first and always
Mark and Dan Ladendorf are very different people.
Mark is six years older, a Type A personality known for being aggressive on behalf of his clients. Dan is the quintessential little brother — a Type B who says he's more patient and jokes about being their mom's favorite.
The Hammond natives now run an Indianapolis personal injury firm built on their family connection. Their motto — "like family, because we are" — applies not only to their fraternal bonds, they say, but to every attorney, staffer and client who comes through the door.
Though they spend hours together in the office, the Ladendorf brothers have never had trouble separating the business from the personal. When 5 p.m. comes and the office starts to clear out, Mark likes to stop in Dan's office just to talk, swapping stories and enjoying each other's company.
Their differences have rubbed off on each other, they say, making them both better lawyers. But at the end of the day, their legal success is secondary.
"We're always brothers," Dan says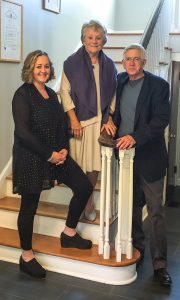 "We'll all get to the law, and I'll do anything for my clients," Mark adds. "But this guy calls me, needs me, or I call him, need him, I know he'll be there for me."
'Invaluable' support
Ed DeLaney boasts that when he was a practicing attorney, he could spar with his daughter Kathleen on legal issues and get away with it. Kathleen is quick to point out she didn't always listen.
But that's what's made DeLaney & DeLaney successful. Kathleen says it's been "invaluable" to have her lawyer parents, Ed and Ann, to bounce ideas off of, while the parents say it's been gratifying to watch their daughter succeed.
"Definitely," Kathleen says when asked if her parents helped her make tough decisions. "… It was fairly early on in my career to take the leap of faith that I did."
Opening DeLaney & DeLaney in 2002 was risky. Kathleen recalled the stress of building a client base, and Ann remembered the added pressure of having two other jobs.
But the law is family for the DeLaneys. Kathleen's brother is also a lawyer, and Ann says it's not uncommon for an email seeking legal advice to circulate among their brood.
Kathleen's kids also spend their afternoons at the firm doing homework and administrative tasks. Her daughter is now in law school, and as her kids plan their careers, Kathleen says she hopes she's passed the lawyer bug onto the next generation.
'In the blood'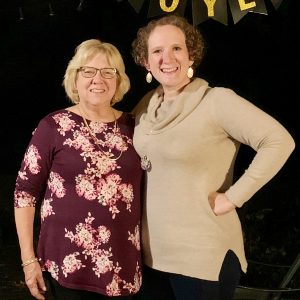 Claire Lorch Hagedorn never thought she'd be anything but a lawyer.
In 2011 she started practicing with her mom, Linda Lorch, who had previously practiced with own her father and brother. In fact, there's been a Lorch lawyer in New Albany since the 1920s.
"It is in the blood," Claire says.
Linda and Claire know they have different practice styles. They both work in family law, but Claire tends to focus on adoptions. There are also generational differences — Claire is an advocate for work-life balance, while Linda has been known to work a six-day week.
The mother-daughter duo say they can't completely turn off their personal relationship at work. Sometimes Claire will walk into her mom's office to discuss the law, and other times they end up discussing family happenings.
Claire admits that some days, when she's having a hard time at work, she'd like Linda to go into "mom mode," offering comfort and empathy. Linda certainly cares about her daughter, but she encourages Claire to learn from her difficulties and move on to the next task.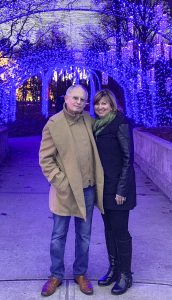 Though they take different approaches to their work, the southern Indiana women say they feel lucky to get to do that work together.
"It's a comforting feeling, having family members at work," Linda says.
Shared priorities
Starting a family-owned law firm made sense for Julie and I. Marshall Pinkus, who 20 years ago had young children who needed their attention.
Julie, a magistrate judge-turned-mediator, handles the business side of things, using her background in accounting and her experience watching her parents run a business to help her set up the firm and market it.
Marshall gladly defers to his wife of nearly 30 years on the logistics. The two say they know each other's strengths and weaknesses well, and Marshall's strength lies in focusing on his Indianapolis litigation practice.
It might seem tricky for a husband and wife to work together all day, every day, but Julie and Marshall know each other well enough to know when to leave the other alone. And 20 years into it, they say running a firm with their spouse has actually made their lives easier.
Having their own business has enabled the Pinkuses to prioritize their family through the years. One of them could plan to pick up their kids if the other had to work late. Or, if things are slow on a Friday afternoon, they can close up shop early and get home sooner.
"We both have the same priorities," Julie says. "Family comes first."
A new layer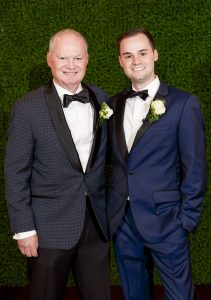 Bill and Kent Winingham share a lot in their lives. They have the same name, they golf together and they've been told they look alike. But they never formally talked about sharing a law practice.
Instead, it was partner Bruce Kehoe of Wilson Kehoe Winingham who formally recruited Kent to the firm. Kent recalled coming home from Chicago one weekend for a Colts game, and the next thing he knew, he'd made the decision to join his dad.
For Bill, having Kehoe do the recruiting took some of the awkwardness out of bringing his son into the business. He didn't want it to seem like Kent would get special treatment, and Kent says he's cognizant of his last name being on the letterhead.
But Kent also says he's never felt pressure from Bill. Instead, he looks to his dad as a mentor, and Bill lets his son learn by doing, even if that means making a mistake.
Being lawyers together has added another layer to their father-son relationship, they say. Even during family dinners, Bill and Kent can find themselves discussing the law.
"I think more than once we were reminded at dinner, 'Hey, you guys, you don't always need to be talking about the law stuff all the time,'" Bill says.•
Please enable JavaScript to view this content.