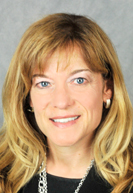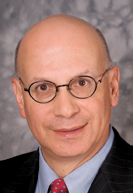 Applications for admission to the bar require applicants to divulge a substantial amount of personal background information. This enables bar admission administrators to conduct the thorough investigation necessary to ensure that applicants have the requisite character and fitness to practice law. Applicants are, therefore, required to disclose a wide-ranging amount of sensitive information regarding arrests, convictions, civil actions, academic misconduct, employment issues and even traffic offenses.
Historically, almost every state, including Indiana, also asked whether applicants have been diagnosed with or treated for a variety of different mental health conditions. These "mental health" questions were intrusive and required a detailed description of both diagnoses and treatment history. It is now understood that the requirement to disclose mental health treatment could have a chilling effect on the willingness of bar applicants to seek help because of a fear that doing so would ultimately be used against them in the bar admissions process.
As a result of litigation under the Americans with Disabilities Act over the past decade, several states, including Indiana, narrowed the scope of their mental health questions. In September 2011, the Indiana Board of Law Examiners removed one of the mental health questions and revised another to comply with a ruling issued by now-Chief Judge Tanya Walton Pratt in the U.S. District Court for the Southern District of Indiana, ACLU-Indiana, Indiana University School of Law-Indianapolis Chapter and Amanda Perdue, et al. v. The Individual Members of the Indiana State Board of Law Examiners, 1:09-CV-0842. A few years later, the board further limited the scope of the mental health questions on the Indiana bar application when it adopted questions prepared by the National Conference of Bar Examiners.
The very presence of mental health questions still deters many law students from seeking out treatment for a host of mental health maladies, including anxiety and depression. When speaking to students at law schools, we repeatedly emphasize that they should never avoid counseling or treatment because they fear it would prevent their admission to the bar. To the contrary, the willingness to seek mental treatment demonstrates that an applicant has the maturity to do the right thing when confronting life's daily challenges. Despite these assurances from us and our counterparts around the country, many law students are still afraid of seeking treatment because of fears stoked by fellow students and even members of the bar.
Asking questions about mental health conditions simply exacerbates the stigma surrounding mental health and discourages law students from seeking help. For example, a national survey of law students published in 2016 found that 42% of the respondents felt they needed mental health intervention, but 45% of those acknowledging the need for help would not seek assistance, believing it would threaten their ability to be admitted to the bar. Forty-four percent reported a belief that they had a better chance of gaining admission to the bar if they hid their mental health condition.
In response, the National Task Force on Lawyer Well-Being published a report in 2017 recommending that states limit bar application questions to conduct and not ask about diagnoses or treatment. Then, in February 2019, the Conference of Chief Justices followed suit, adopting a resolution urging states to stop asking bar applicants about their mental health history, diagnoses or treatment, and endorsing questions based solely on conduct.
The decision of law students not to seek mental health treatment can adversely affect their well-being and the richness of their law school experience. At worst, it can have devastating consequences, even resulting in costly hospitalization or, tragically, suicide.
Against this backdrop, Indiana recognized that something had to be done. Under the leadership of Chief Justice Loretta Rush, the Indiana Supreme Court last year joined a small but growing number of states leading the way and removed the last vestige of such questions from our bar exam application. Indiana's bar application questions now focus solely on conduct. As Chief Justice Rush stated in the letter she sent to the Indiana law school deans informing them that the mental health questions had been removed from the bar application, "remind [students] that it is okay to not be okay, that it is okay to seek and to get help; and that doing so is not a barrier to admission to our profession and should never be considered as such. We want your students to be healthy and happy students who become healthy, happy lawyers — and it is our privilege to support them along the way."
As those working in lawyer assistance can attest, there are lawyers practicing law successfully while managing a variety of mental health issues. There are other health conditions that might impact one's ability to practice that we have never asked about such as diabetes, heart disease, brain injuries, epilepsy or cancer. A law student could seek treatment for a brain injury or heart disease without fear of having to disclose that on the bar exam application. The same should apply to law students who seek mental health treatment.
Moreover, as a careful review conducted several years ago revealed, virtually no bar applicants in Indiana in recent times were denied admission solely because of a diagnosis. Rather, it was serious misconduct resulting in arrests and convictions that may have flowed from an underlying substance use disorder or mental health condition that resulted in a denial of admission.
Our hope is that the change to the Indiana bar application will encourage law students to seek help for mental health conditions without fearing that such a condition will cause their character and fitness to be questioned. We look forward to the day law students and lawyers will be as open about seeking help with their mental health as we are about seeing the dentist. Dental health and mental health are both best served by preventive maintenance and by tending to small problems before they become big ones.•
• Terry L. Harrell is executive director of the Indiana Judges and Lawyers Assistance Program. Bradley W. Skolnik is executive director of the Indiana Office of Admissions and Continuing Education. Opinions expressed are those of the authors.
Please enable JavaScript to view this content.