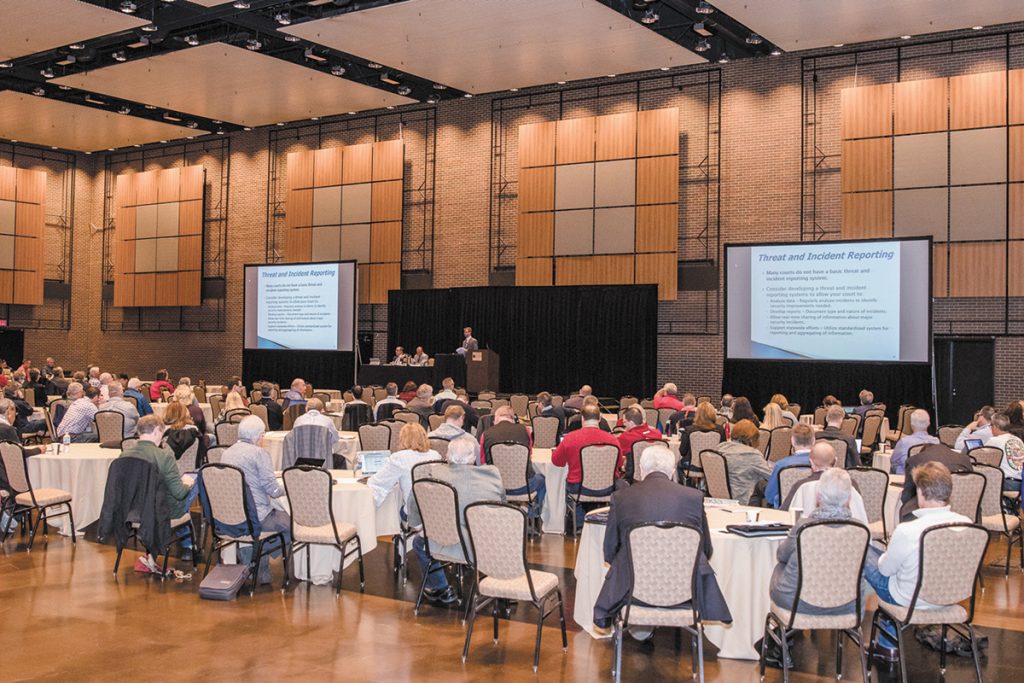 It's no secret that continuing legal education is a core tenet of practicing law in Indiana. But for Hoosier judges, the education process can go even further.
The Indiana Supreme Court recently announced the 2020 class of Indiana Judicial College "graduates," recognizing nine judges and magistrate judges for earning 120 hours of judicial education credits through programs offered by the court's Indiana Office of Court Services. This year's group is the 42nd to be inducted into the college by earning certification.
There is also more structured judicial programming in Indiana, such as the Graduate Program for Judges, as well as out-of-state academic programs and courses designed specifically for federal jurists. Classes can cover a variety of topics relevant to serving in the judiciary, ranging from specific issues such as court management to broader concepts such as international law.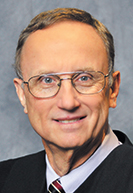 The benefit of continuing judicial education is simple, participating judges say — learning more about the law and their role in it makes them better jurists.
"If I'm going to be a general jurisdiction judge, that's an opportunity and an honor, so I better use all the tools available to me," said Earl Penrod, a senior judge in Gibson County, where he presided from 1983 to 2016. "The best tool I've found is education."
'College' graduates
Judge Greg Granger of the Warrick Circuit Court is among the nine jurists who earned their Indiana Judicial College certification this year. Granger was first elected in 2015, and he's been working for the last five years to reach the 120-hour threshold.
The process of earning Judicial College certification is straightforward, Senior Judge Penrod said: All judicial officers in Indiana are automatically "enrolled," and they "graduate" once they've earned 120 hours of judicial credit. The credits come from attending conference programming approved for judicial credit by the IOCS.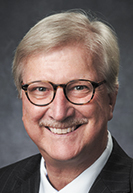 As a Circuit Court judge, Granger has a widely varied caseload, so any practice area covered in the sessions likely applies to his work. He particularly enjoys updates on civil and criminal law, as well as discussions about domestic relations issues.
But what Granger found most beneficial was hearing from speakers outside of Indiana, or even those simply from other parts of the state.
"One of the big aspects of accumulating those types of conference credits is talking to other judges," he said. "You get to see how matters are handled in big cities and small cities. That's a big plus."
Back to school
While the Indiana Judicial College automatically accepts all Indiana judges, the Indiana Graduate Program for Judges is more selective.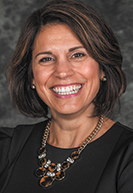 Open to just 30 participants per session, the graduate program spans two summers of what's described as "intensive" judicial coursework. Judge Mary DeBoer of Porter Circuit Court was accepted and completed the graduate program in 2018 while she was serving as a magistrate judge.
After making it through the application process, DeBoer traveled to French Lick to begin coursework on topics such as cybersecurity, free speech and health care law. The following summer she returned to southern Indiana for topics including the social sciences and the rule of law.
Each day DeBoer was seated next to a different classmate, allowing the group to get to know each other and form bonds during team-building exercises. Lunchtime seating was also varied as the participants listened to daily speakers, who for DeBoer included former Indiana Supreme Court Chief Justice Randall Shepard, former Justice Robert Rucker and Indiana Court of Appeals Senior Judge Betty Barteau.
Now a judge on the Indiana Southern District Bankruptcy Court, Andrea McCord completed the graduate program during her time as a state court judge in Lawrence County. She enjoyed the program for its ability to sharpen her critical thinking skills through class discussions and assignments. All of that work, she said, cumulated in a familiar way — a law-school-style blue book exam.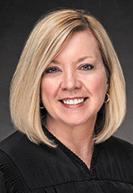 "It was interesting after 30 years out of college or 20 years out of college to be taking a blue book exam," McCord recalled with a laugh. "It was kind of intimidating, but it was a good — they gave you feedback on your answers."
Mastering the work
Penrod has completed both the Indiana Judicial College and the Indiana Graduate Program for Judges, but he also has a unique distinction among the Indiana judiciary — he was the first judge in the state to earn an Indiana Judicial College master's certificate.
A smaller program than its two Indiana counterparts, the master's certificate takes the Judicial College a step further by requiring jurists to continue their judicial education while also completing a "special project." Penrod's project was a law review article published through Valparaiso Law School.
The Gibson County senior judge has also traveled outside of Indiana to further his judicial education, going so far as to earn an academicc master's degree from the University of Nevada, Reno. He even enrolled in the university's doctoral program for judges, though his commitments as a faculty member in judicial education programs prevented him from completing his PhD.
Like Penrod, DeBoer actively looks for ways to continue her judicial education. She's currently running for election to the Circuit Court seat to which she is currently appointed, and she's signed up for a court management program in November to help her prepare for the administrative responsibilities that come with being an elected judge.
McCord's judicial education has continued since her appointment to the federal bench in 2019. Attending what's called "baby judge school," the bankruptcy judge learned about topics such as ethics in the federal system and dealing with federal caseloads.
The consensus among jurists who participate in formal judicial education is unanimous: more knowledge is never a bad thing, especially when elected to serve.
"There's always turnover in the judiciary," DeBoer said, "so there's always room for more people to be learning."•
Please enable JavaScript to view this content.