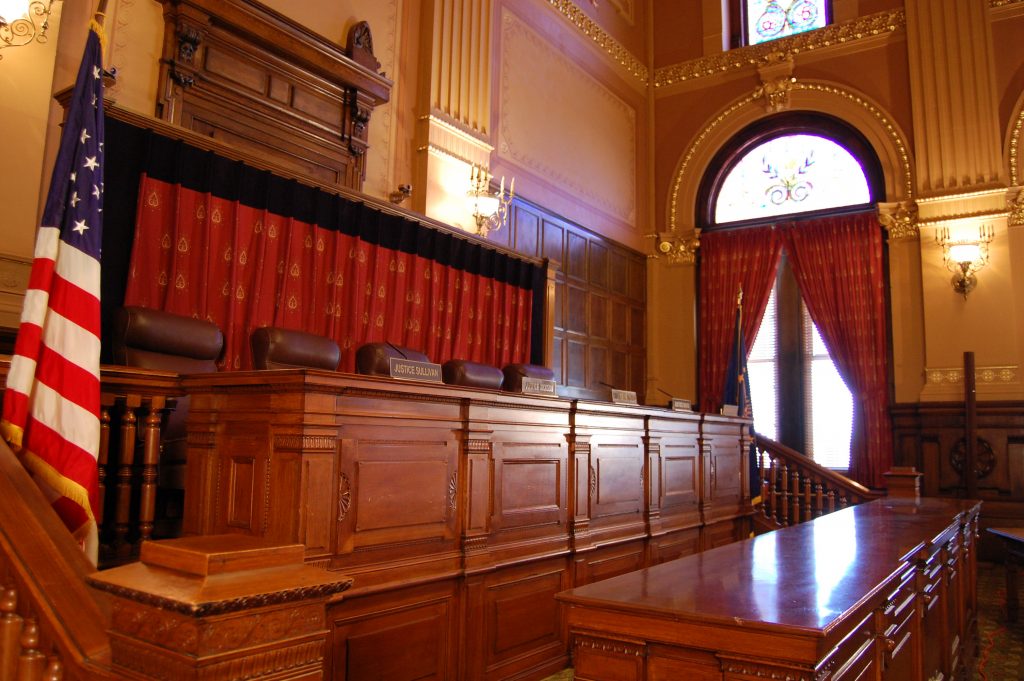 Students who sued Indiana University and Purdue University alleging breaches of contract when the schools moved to online learning because of the COVID-19 pandemic can continue with their case after the Indiana Supreme Court denied the universities' petition for transfer.
The Indiana Supreme Court denied transfer in 17 cases for the week ending Sept. 23, including in the case of The Trustees of Indiana University v. Justin Spiegel; The Trustees of Purdue University v. Elijah Seslar, Zachary Church, Jordan Klebenow, and Luke McNally, 21A-CT-175.
Arguments between the students and their respective schools began following Indiana Gov. Eric Holcomb's issuance of a series of executive orders in March 2020 declaring a public health disaster emergency and imposing social distancing and stay-at-home requirements.
Educational institutions were permitted to continue operations — but only for purposes of facilitating distanced learning. IU and Purdue moved all in-person classes online for the rest of the spring 2020 semester, closed campus facilities and urged students to return to their homes.
Justin Spiegel of IU and Elijah Seslar, Zachary Church, Jordan Klebenow and Luke McNally of Purdue separately filed class-action complaints, alleging the schools breached contractual promises for in-person instruction, services, activities, housing and meals.
The students also sought prorated refunds of tuition, student fees, and room and board fees as damages. Additionally, they claimed the schools were unjustly enriched by retaining those funds.
In a consolidated appeal, the Court of Appeals of Indiana affirmed the denial of IU's motion for judgment on the pleadings and Purdue's motion to dismiss for failure to state a claim.
The high court then denied transfer, with Justice Christopher Goff as the lone vote in favor of hearing the case.
Another case the high court declined to hear involves a homestead deduction and tax cap dispute that resulted in a reversal for a property owner against the Indiana Board of Tax Review.
In Matthew A. Schiffler v. Marion County Assessor, 21T-TA-14, the Indiana Tax Court found that Indianapolis homeowner Matthew Schiffler's carriage house and detached garage were eligible for the standard homestead deduction and a 1% property tax cap, despite the Indiana board's final determination to the contrary.
The board had concluded that the Indiana Legislature did not define "attached," but the Tax Court concluded that determination was contrary to law.
Justices also declined to hear an appeal from a man convicted of one armed robbery based in part on his ties to another potential robbery in the case of Tevin B.S. Attkisson v. State of Indiana, 21A-CR-2659.
A full list of the cases denied transfer for the week ending Sept. 23 can be found online.
Please enable JavaScript to view this content.